I don't know about you but this month has been crazier than most. I expected to be busy when school started. However, I didn't expect to still be busy this far into October. I normally enjoy the lull before the holiday storm–some time for crafting and enjoying the onset of fall.  It's difficult to fit in crafting with the sports and school schedules but I think it is important to take a break every once in a while–and these Halloween Brownies will do the trick.
We've had time to make these quick superhero luminaries and our Franken-cup but haven't gotten around to making our DIY Halloween Glow in the Dark Window Clings this year. I plan on making a quick after school Halloween treat for the kids after school today. Hopefully they enjoy it as much as they will these Pumpkin Peep Brownies! These quick desserts bring some easy Halloween fun to your kitchen table.
This post contains affiliate links for your shopping convenience.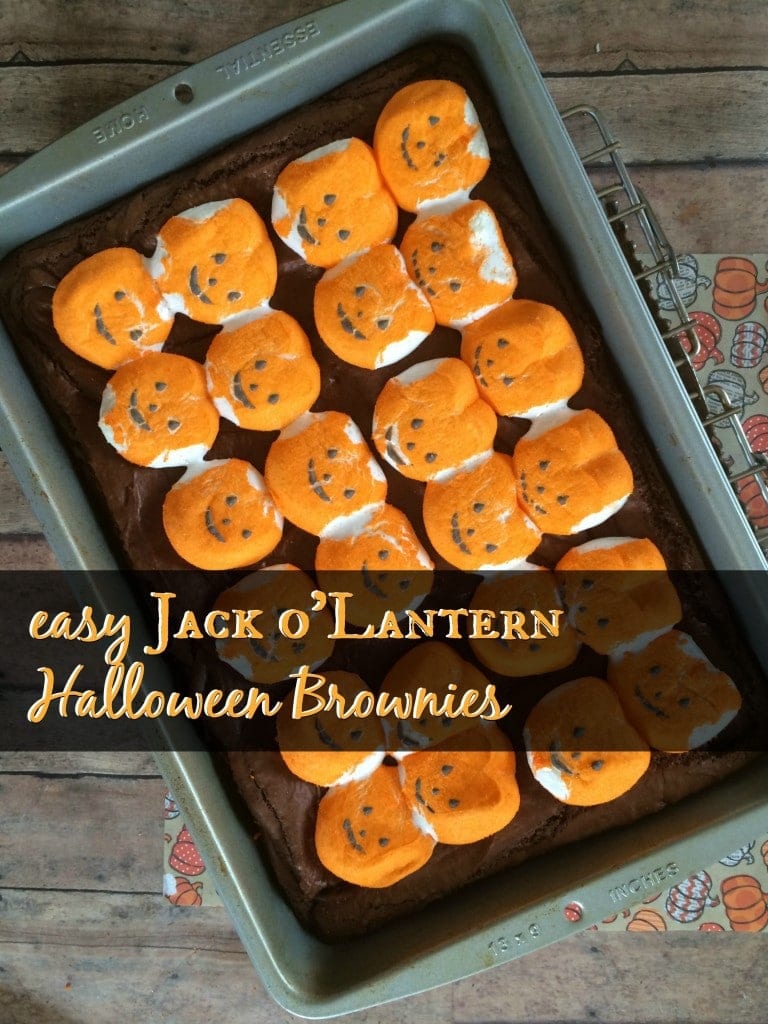 Ingredients
2 Sticks unsalted butter
2 Heaping cups of granulated sugar
1 Cup cocoa powder
4 Eggs
1 Tablespoon vanilla extract
1/2 Teaspoon sea salt
1 Teaspoon baking soda
1-1/2 Cups of flour
2 Cups of milk chocolate chips
2 T Shortening to grease pan
1 Package of pumpkin marshmallow peeps
You will also need
9×13 cake pan
Mixing bowl
Hand mixer
Spatula
Microwave
Directions
1. Preheat oven to 350 degrees
2. Grease your pan with shortening
3. Melt your butter in a microwave until it starts to bubble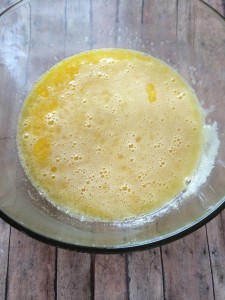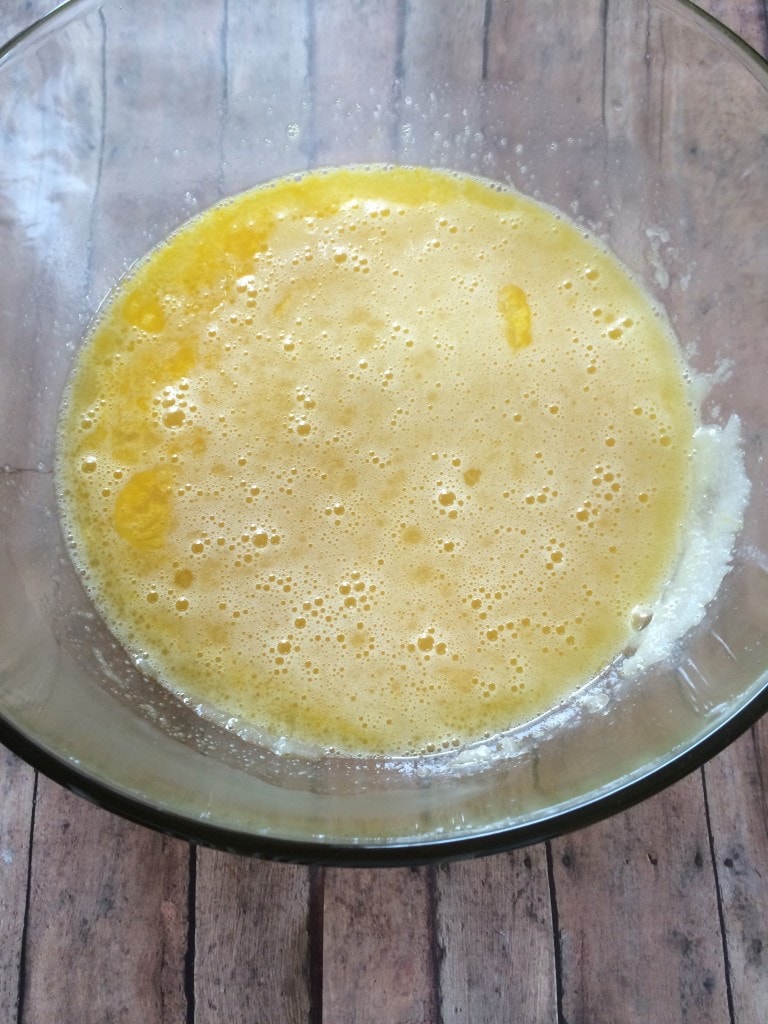 4. Add sugar to your melted butter and mix well
5. Add your eggs and vanilla to your sugar mix and mix well
6. Now add the test of your dry ingredients and mix well with a hand mixer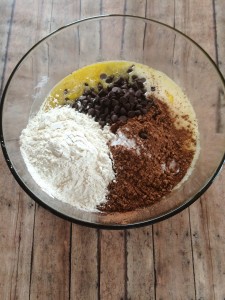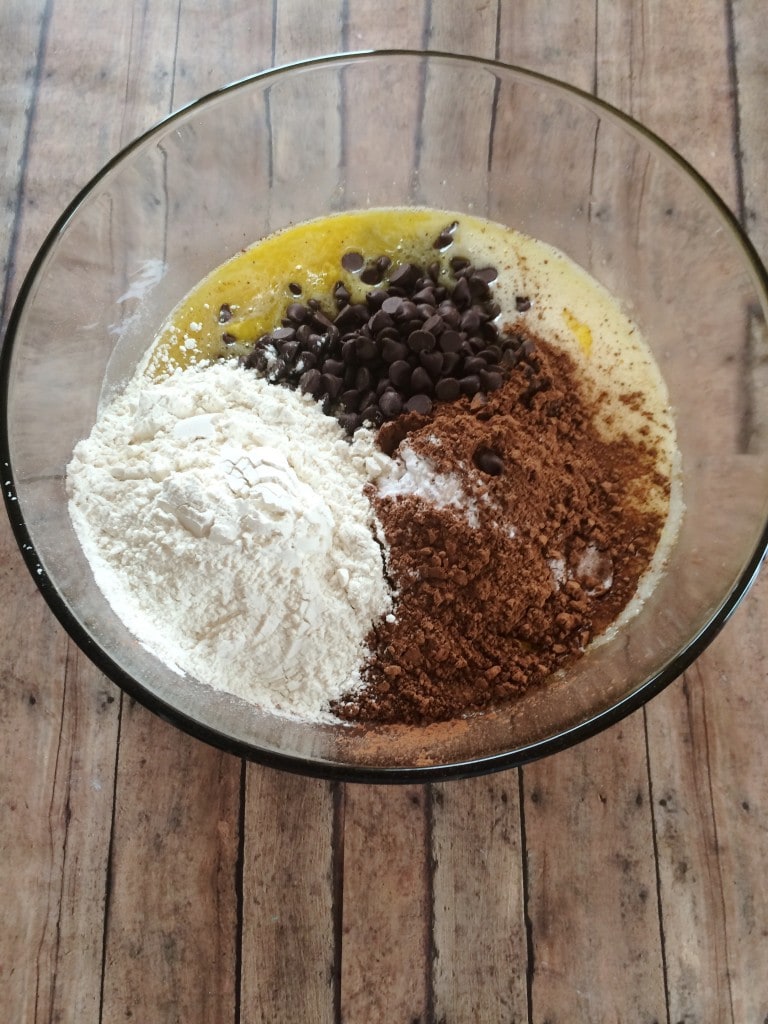 7. Add in chocolate chips and stir
8. Pour your brownie batter into your greased pan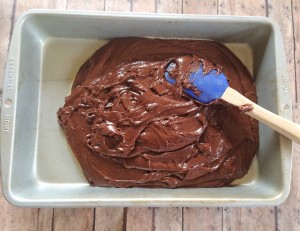 9. Bake for 25-28 minutes
10. Take your pan out of the oven, and carefully top off with pumpkin peeps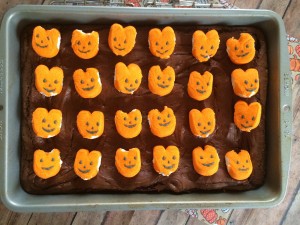 11. Place back into the oven for 5 more minutes
12. Take out of the oven and let cool on a wire rack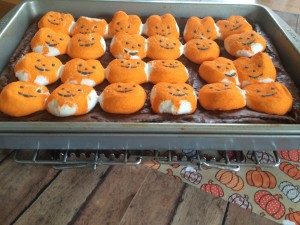 13. Cut into squares and enjoy!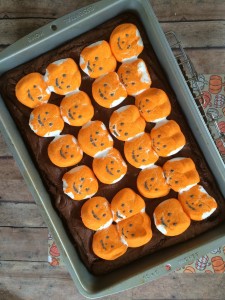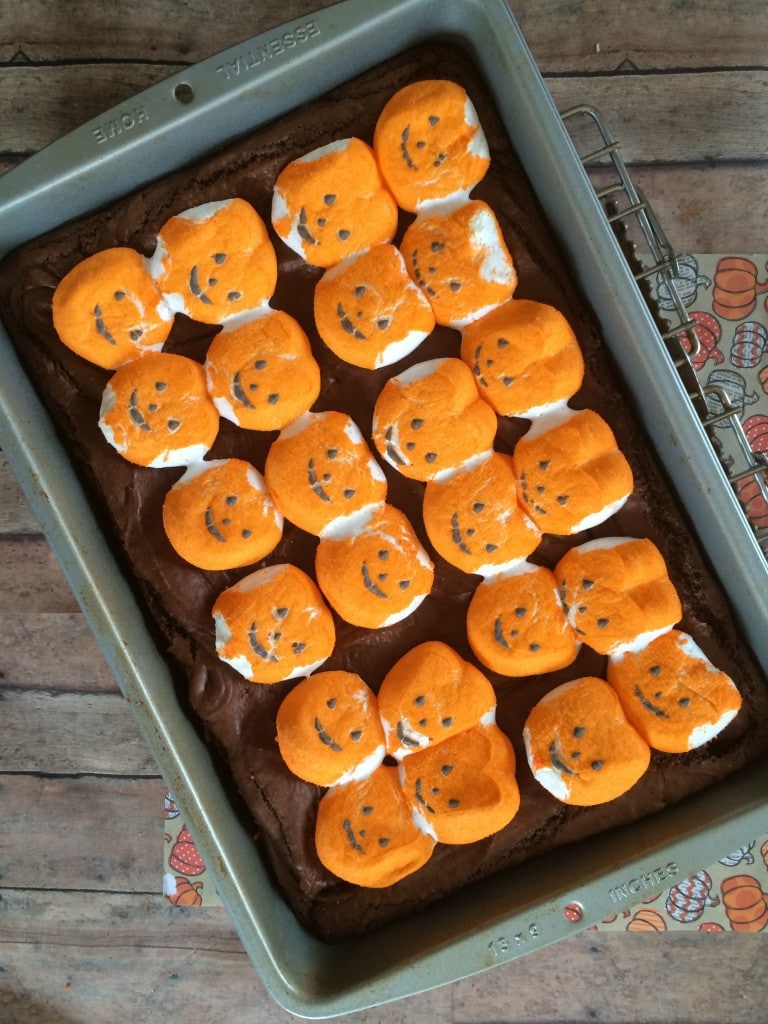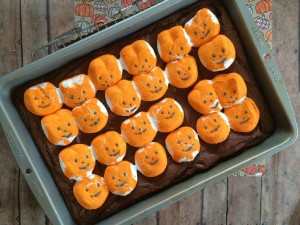 The kids get a kick out of the gooey marshmallow Halloween brownies!