I used to craft little gifts every year for Christmas.  I would make ornaments, dog treat gift bags, papier mache potpourri bowls along with cooking or baking holiday treats.  Then motherhood hit me with a double whammy and I could barely think let alone craft for other people.

This year has been a year of so many changes and I am happy that I have been able to get back to a hobby that I have enjoyed my entire life.  I love making things as much as I love giving them away.
Our focus is on continually growing our "homemade Christmas" collection. We've spent the last couple of years, intentionally making easy homemade Christmas crafts and have shared a few on the blog. I hope to continue to add to this list!
Each craft is a memory. A reminder of a messy, but fun tidbit in time that we enjoyed together! I hope you find some inspiration.
Our Easy Homemade Christmas Crafts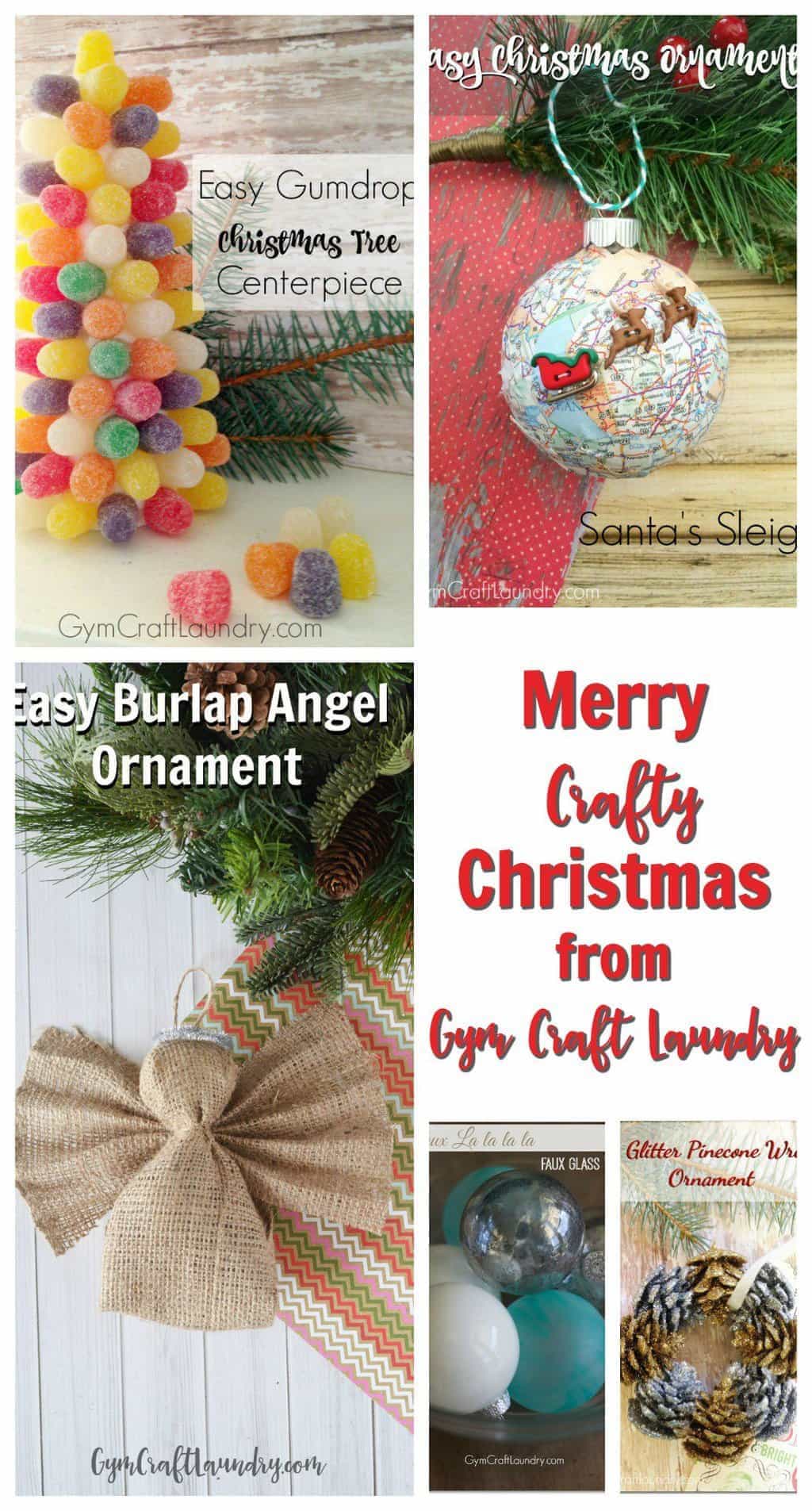 DIY Gumdrop Christmas Tree Centerpiece
Easy Decoupage Santa's Sleigh Map Ornament
DIY Scented Christmas Tree Ornaments
Upcycled Christmas Chalkboard Sign
DIY Gift Box for the Fitness Lover in your Life
Decoupage Ideas for Easy Kids Homemade Ornaments
Faux La La La: A Trio of Faux Glass Ornaments
Minecraft Christmas Tree Ornament
Reindeer on Burlap Canvas Wall Art