For the past five years, our Christmas tree has gone up at the 11th hour. We have a tradition of picking our tree as a family. Because of the nature of his job, the Hubs wouldn't get home for Christmas until a few days before….so we would wait.
This year, the Hubs came home for good on Thanksgiving Day. So we will be getting our tree today or tomorrow which is better than the past but still pretty late in the game.
(We are finishing house projects and are behind.)
However, I figured I would treat the kids to a tasty little teaser tree.
This is an easy and thrifty Christmas Tree centerpiece craft. Create this easy holiday centerpiece with supplies you can find at your local Dollar Tree!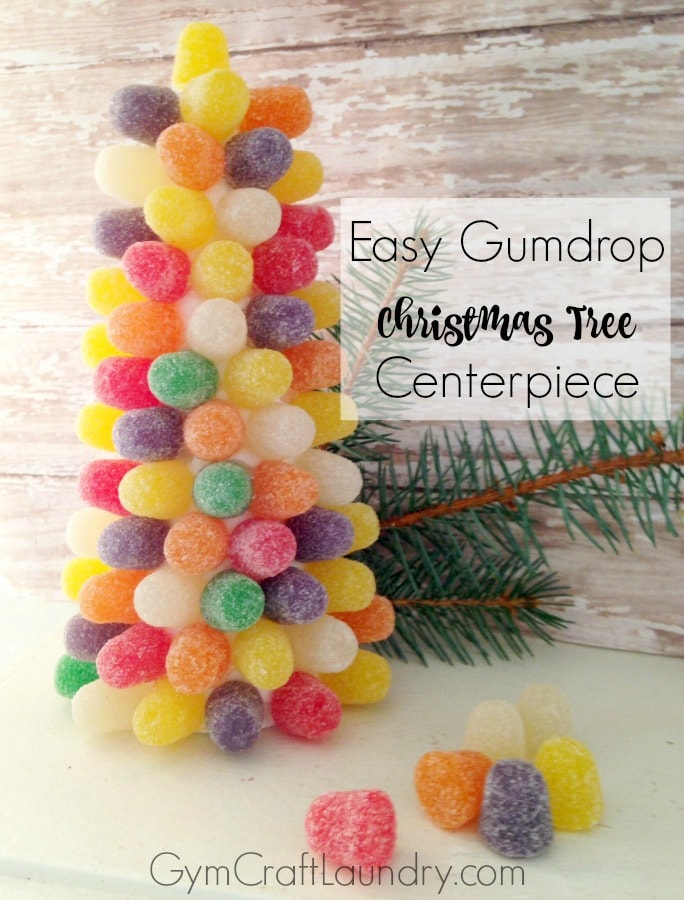 Supplies needed for this homemade Christmas centerpiece decoration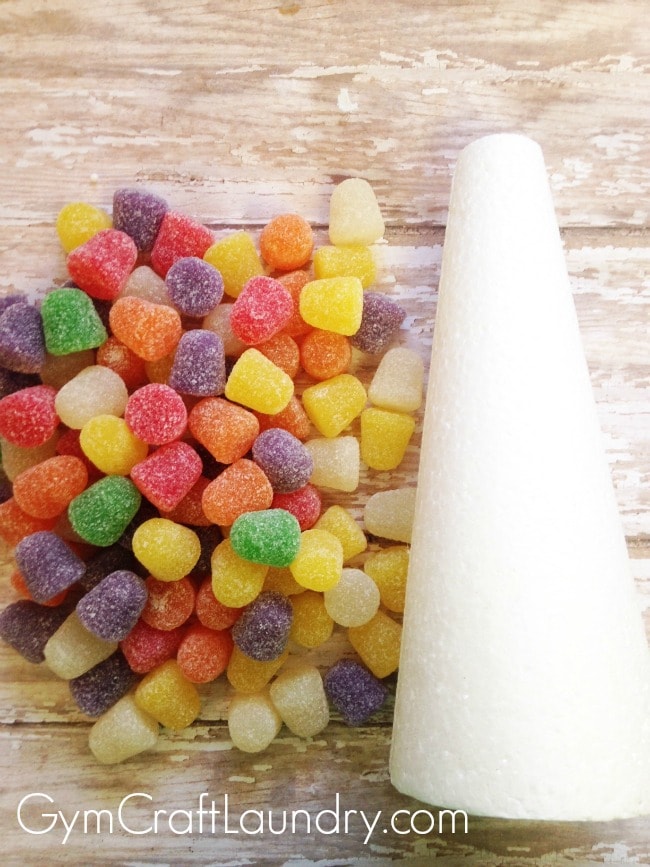 Foam cone form (Found at your local Dollar Tree or craft store)
Assorted gum drops (You will need about 2 bags)
Hot glue, glue gun
Directions
1. Begin by creating thick strip of glue at the bottom base of the cone. You want to cover about 2 inches of foam at a time.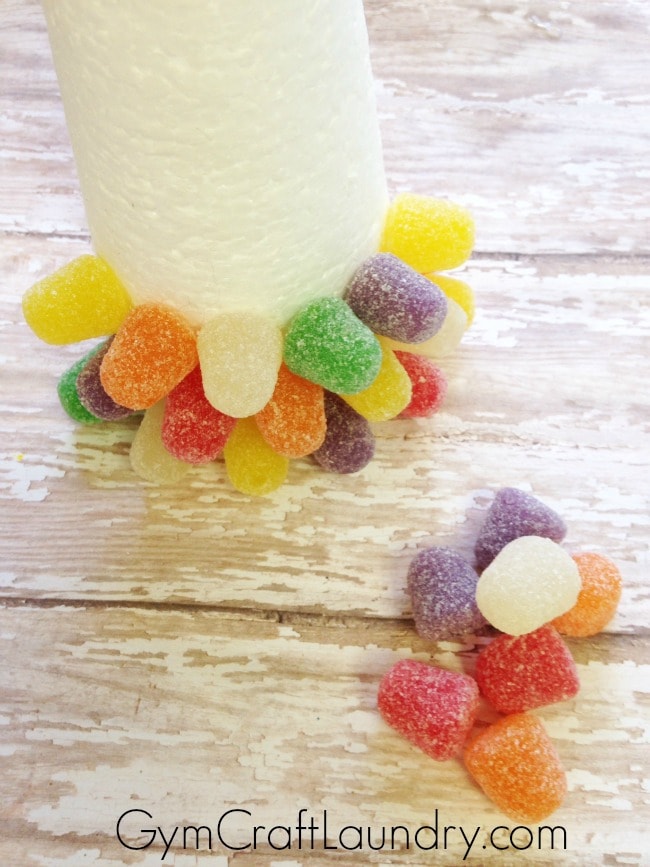 2. While the glue is still hot (you need to work fast!) press the gum drops to the strip. Press firmly so they attach well.
3. Repeat, adding another 2 inch strip at a time and pressing the gum drops to the glue.
4. Continue to add gum drops, starting at the bottom and working your way up to the top.
5. Don't press the gum drops too close together. Apply them side by side and avoid over crowding.
6. Finish the gum drop tree by adding a final gumdrop to the top of the cone. A yellow drop is perfect as it looks like a star.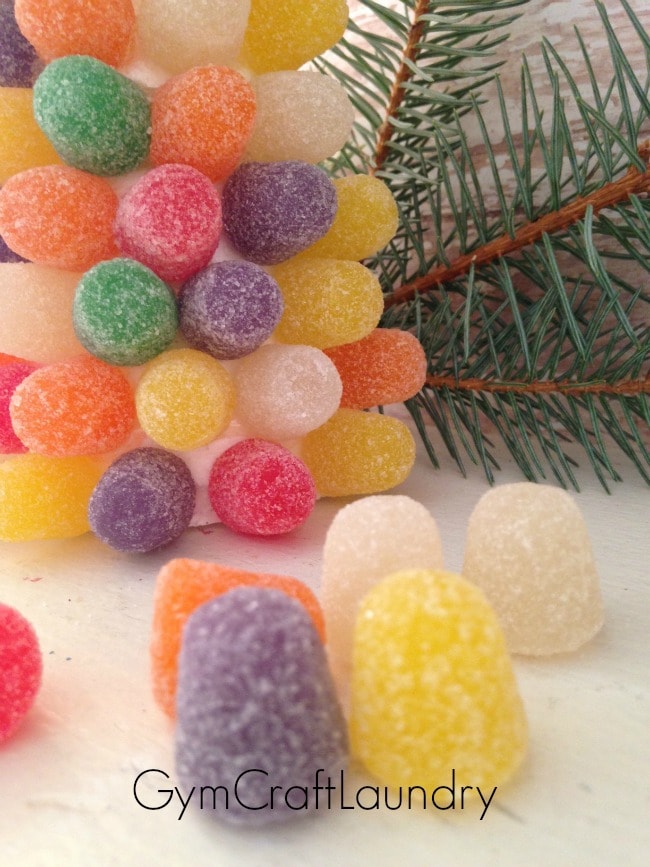 Create these gum drop trees in a variety of sizes for a colorful holiday centerpiece. Or, just use a lone one to make a fun statement. Take care to discard the tree when the holidays are over, as storing it may result in critters getting into your boxes, basement, and attic.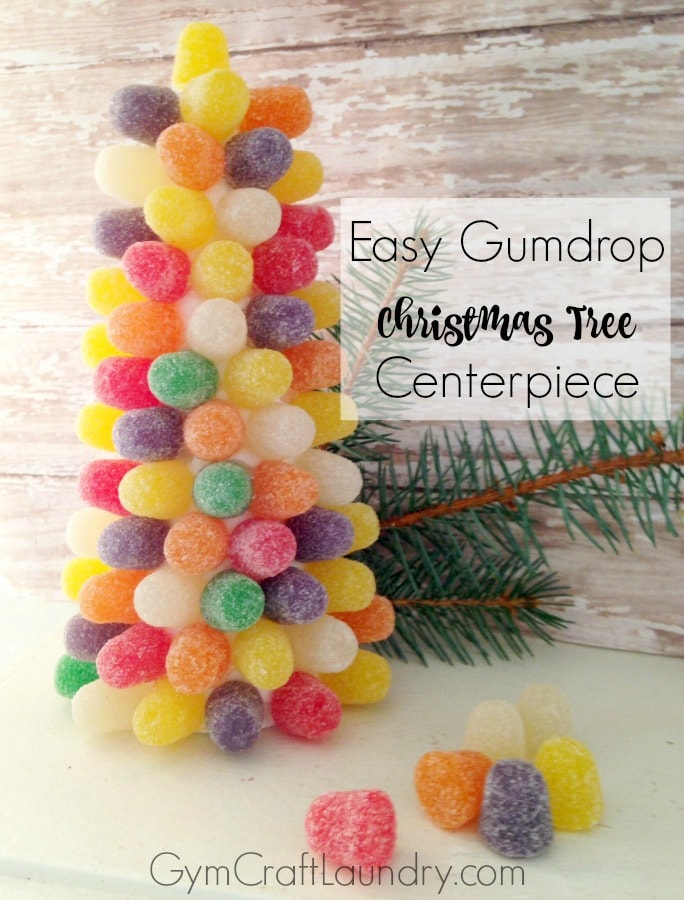 Be sure to check out this year's homemade ornaments!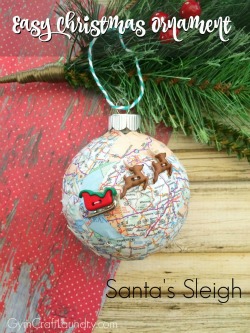 Santa Sleigh Decoupage Map Ornament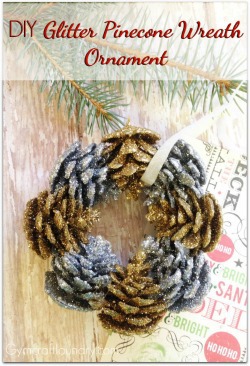 DIY Dollar Store Glitter Pinecone Wreath Ornament
And you are sure to love this collection of Christmas Tree Crafts from 3 Boys and a Dog!