I was sitting in the parent drop off line staring at my swinging air freshener. It looks like an Christmas tree ornament and the only thing more fun to make than Christmas ornaments are scented Christmas tree ornaments!! The wheels started turning.

I thought about the "scenticles" for sale at the craft stores. They're icicles that smell like real Christmas trees for use with fake trees. Each year, we pick our tree as a family. I love the smell of pine and I cheat by using essential oils. Some people think the tinsel "icicles" are ugly so the scenticles may not be ideal for them. (Some people *ahem* think tinsel is hideous but her family loves it so it goes on the tree every year.)
So we decided to adjust our DIY Air freshener idea into an easy Christmas craft for kids and make DIY Scented Christmas Tree Ornaments.
Homemade Scented Christmas Ornaments
Materials for this Easy Christmas Craft for kids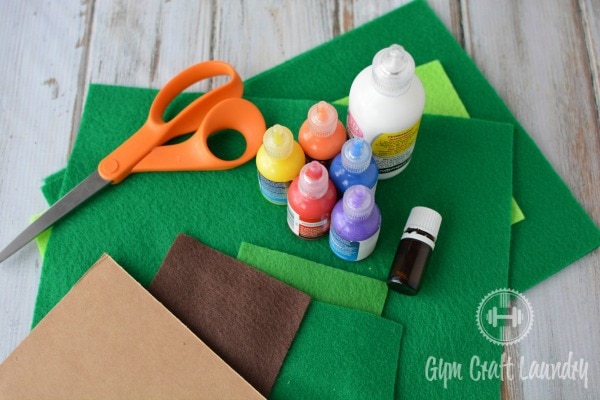 scrap cardboard

white gluewhite glue

thin ribbon

scissors
Instructions for Easy DIY Scented Christmas Ornaments
Cut your felt into simple Christmas tree shapes. You will need two per ornament.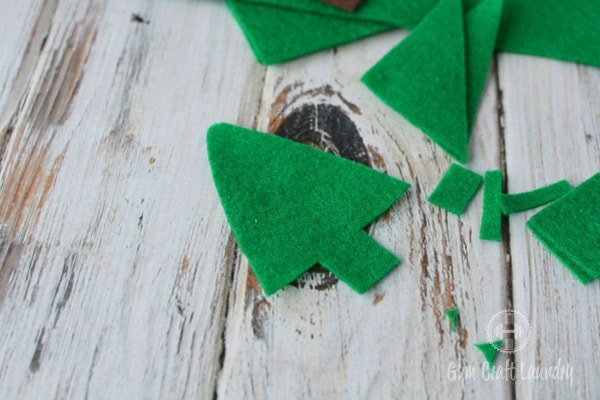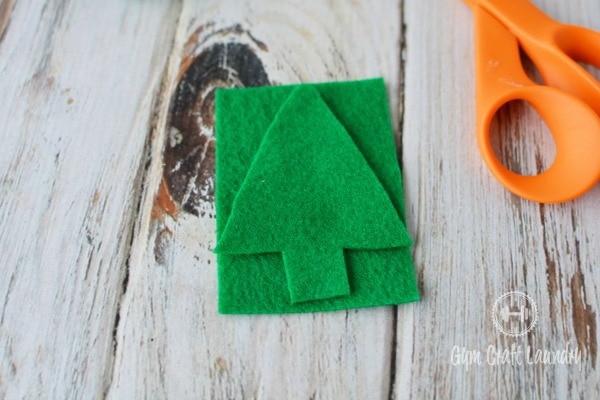 Next, cut a piece of scrap cardboard into a small triangle. You want the triangle to be about a quarter of an inch small all around than the felt.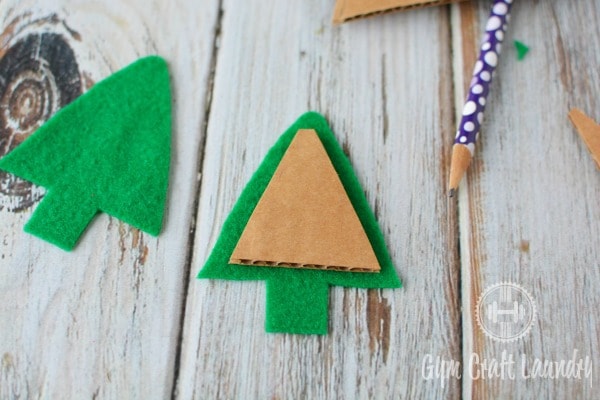 Third, I let the kids drop little dots of puffy paint and glitter glue onto the felt to be "ornaments" on the tiny trees.
Then we used white glue to glue the pieces of felt to the cardboard. This leaves the edge of the ornament open.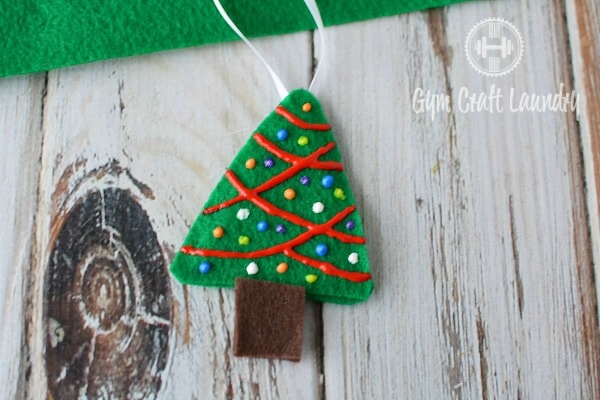 I used the hot glue gun to attach the ribbon and to seal the edges.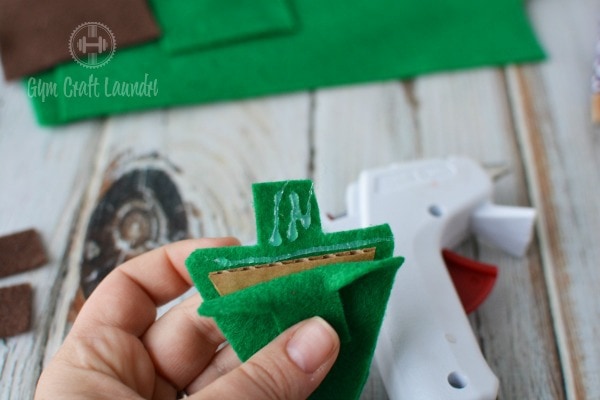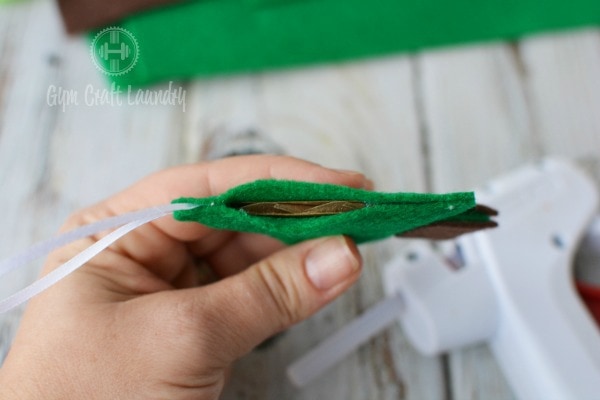 Important: leave a tiny hole in the edge that is big enough for the scented oil dropper to fit into.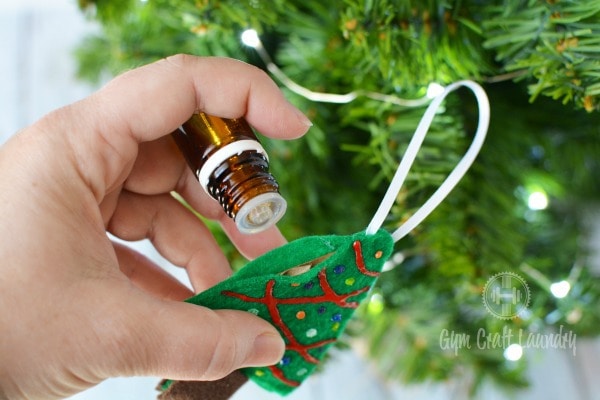 The little hole is inconspicuous. Each year you can refill the scent!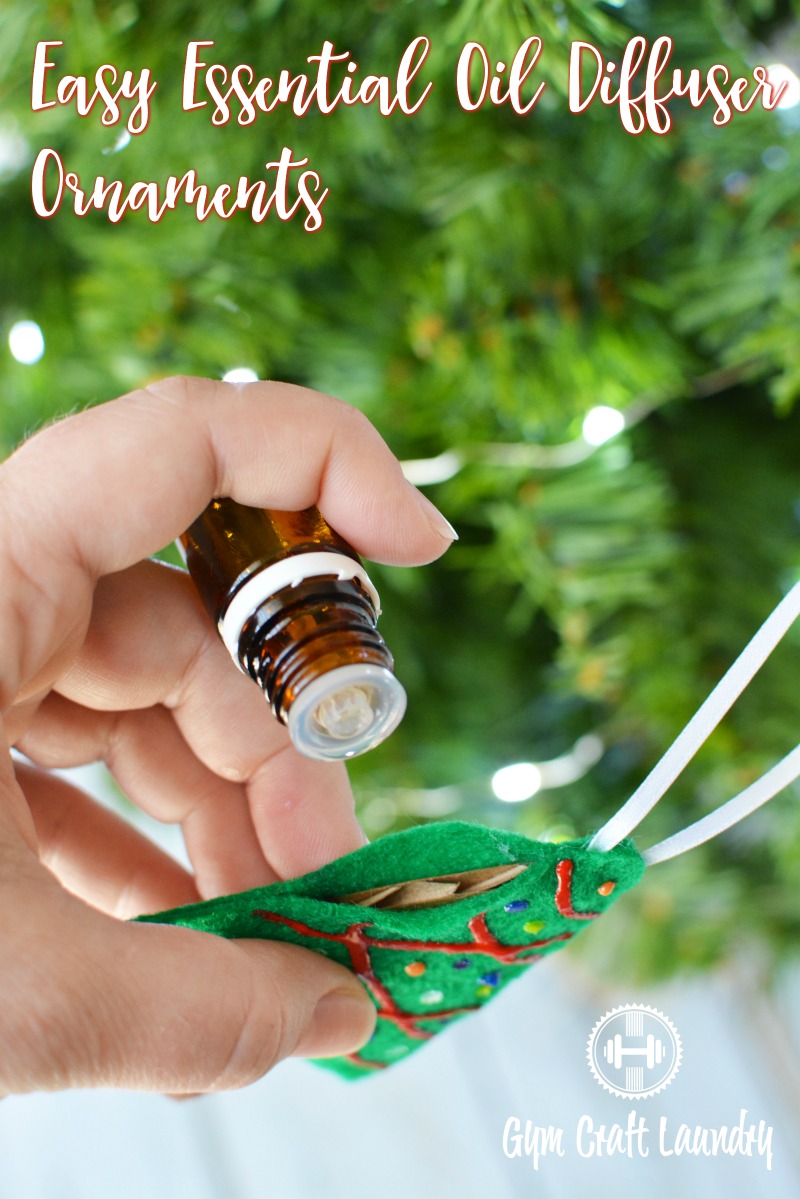 They came out really cute. The kids want to make felt candy canes and angels too.
I love how they came out and they make my little fake tree smell so good!
Do you love Christmas Tree Crafts? Check out this Christmas Tree Crafts collection from 3 Boys and a Dog.
Make sure you check out our other SUPER POPULAR Christmas Ornaments!
Easy Decoupage Map Sleigh Ornament