Who is ready for Halloween? My kids are going nuts as we prep. We're still recovering from Hurricane Matthew, but it is time to put in the "work" to get ready for Halloween.
I feel so bad for our next door neighbors. They did an AMAZING job on their outdoor Halloween decorations but had to take it all down before the storm.
I bet they'll be even better when they go back up. They have dancing skeletons projected on the wall of their house. Their house is way more fun than mine! 
Our decorations are being made and the scary stuff is coming out. Something I am particularly excited about are these super easy Halloween Snack Treats: Ghost Fudge Covered Graham Squares.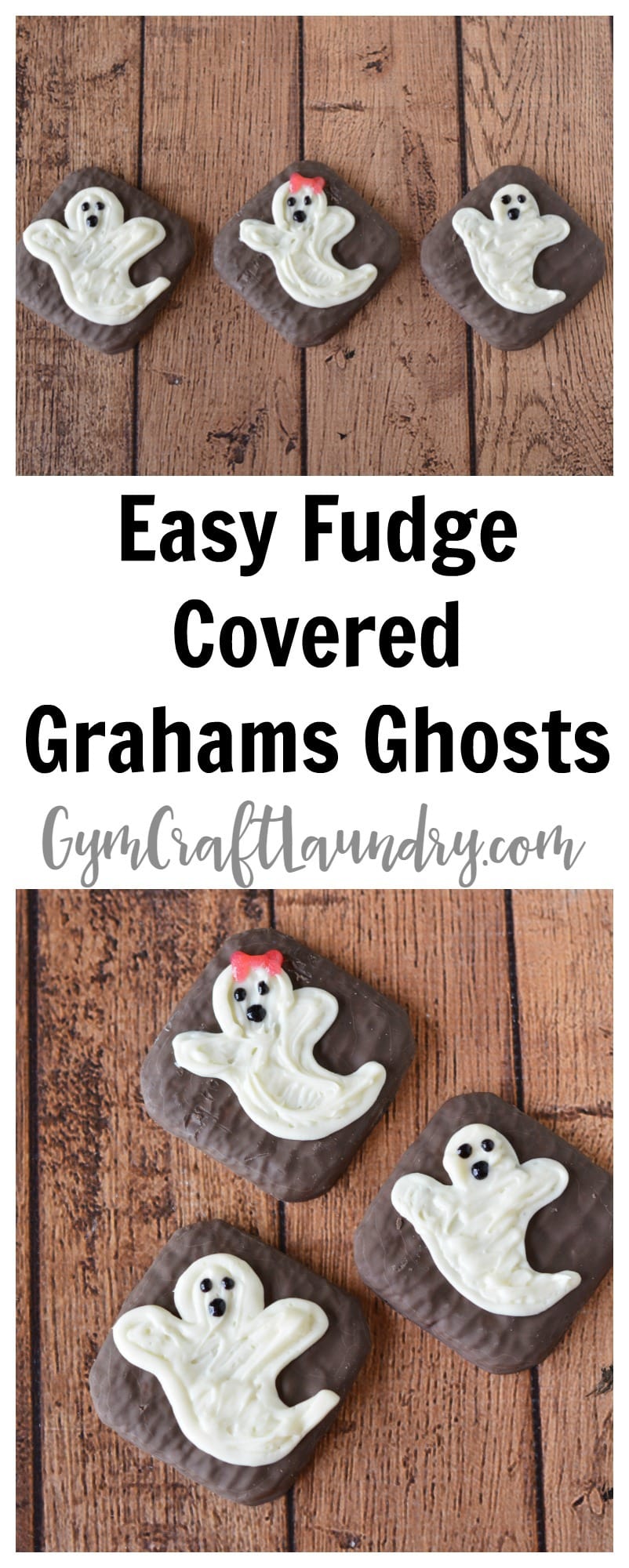 These squares are not only delicious but perfect for the Halloween holiday happening in just a few weeks. If you decide to make them, let me know what you think. Happy Halloween!
Ghost Fudge Covered Graham Squares
This post may contain affiliate links.
Ingredients:
1 package Fudge Covered Graham Squares (Dollar Tree)
1 tub vanilla frosting
Wilton sparkle gels in black and pink and any other color you desire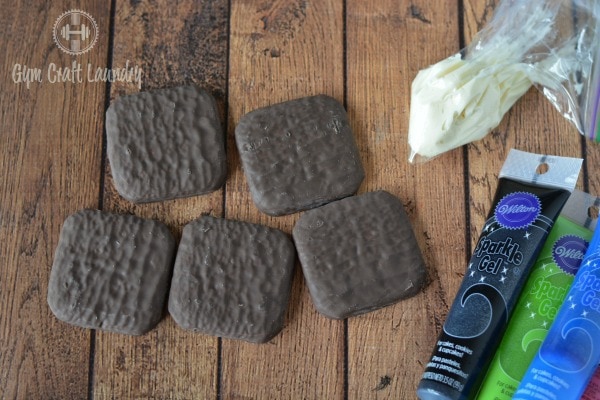 Directions:
Place your vanilla frosting into a ziplock bag or piping bag and cut the tip. Pipe a ghost outline onto your cookie. Fill in with frosting.
Add eyes and a mouth with the black sparkle gelsand add a hair bow, if desired, with colored sparkle gels. Repeat until all cookies are covered.
Let set for frosting to harden and then enjoy!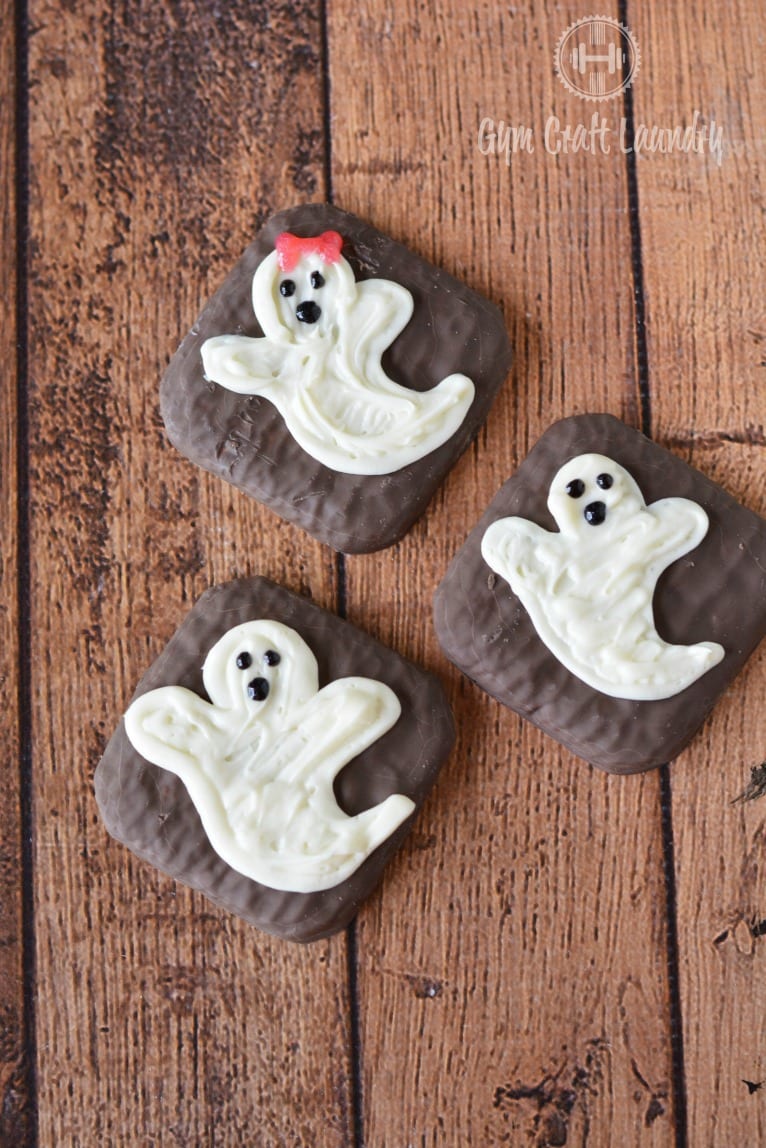 Seriously, could that be any easier!
If you are looking for more fun Halloween Snacks to do with your kids, try these:
Halloweenies — Creepy Mummy Hotdogs with capers for eyes!
Jack O'Lantern Brownies — The best way to use peeps.
Skeleton Rice Krispies — Yummy
What spooktacular treats are you trying with your kiddos?