Affiliate links are included.
If you have had a c-section or know of a mom who has had one, you know it can be a tough recovery. A simple c-section gift basket can go a long way towards helping the new mom recover. These practical c-section gifts will help more than you know.
I don't dilate past 1 cm so had to have an emergency c-section with my oldest. Being a new mom while recovering from major surgery was no easy thing.
I don't entertain the idea that c-section moms don't go through "real labor." I assure you, I labored through very real and very regular contractions for over 15 hours. I would also like to note how unfair it is for women to shame other women, while they are recovering from major surgery. Rant over.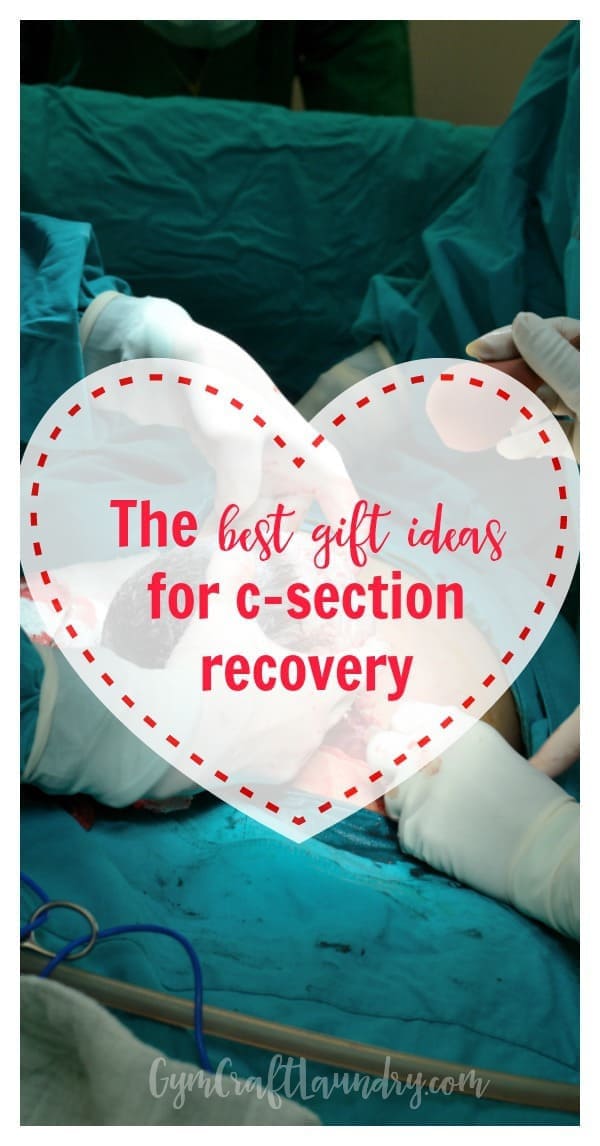 Best Gifts for C Section Moms
A few extra pillows or support pillows
Before having children, I had 3 abdominal surgeries.  I do think it gave me an edge when it came to knowing what to expect. However, I didn't have a colicky newborn when I was healing from those first 3 surgeries.
C-section moms are in pain when they are discharged. I remember feeling discomfort everywhere. I also think that my weakened core (you know, the one that was cut open to free my kid) contributed to the discomfort I felt in my back.
A lumbar support pillow like this one and a sleeping wedge helped relieve the pain so I could focus on my new baby and recovery.
I also preferred My Brest friend to the Boppy when it came to nursing my newborns. The pillows help support her or the baby. Another kind of support is helpful too for c section moms: the postpartum belly support panty.
A huge Yeti or Rtic cup
It irked me that nobody warned me about all the swelling following the cesarean section. The swelling in my legs and feet were no joke. 
A large Yeti cup of ice water is a lifesaver. In order to relieve the swelling and heal, you have to take in lots of fluids. But the swelling and pain make pushing yourself off of the couch less than fun.
Having a huge container of ice cold water by your side is glorious! Then you don't have to make your husband refill it as often.
I also loved this Mother's Milk tea. It's a soothing way to help boost milk supply.
A basket full of goodies
I was parked on the couch for a couple of days with my son.
A lot of people who have never had c-sections don't realize how immobile you are after surgery. It's hard to get up and down. My best gift advice for moms after a c-section is to get them a basketful of goodies.
Self-care items for her, and mini items for baby like (baby powder, diapers, butt balm, and so on) make it much easier to rest and recover. These breast pain relief pads are also a huge hit with new moms, whether c-section or not. The idea of a scar can be an added source of stress for an over-tired and emotional new mom. This new organic skin and scar balm would be a great gift idea.


A gift card for mom
Nothing makes a c-section mom feel better than her first adventure out after being inside for weeks at a time. Get mom a gift card, so she can enjoy lunch or dinner out when she takes her first adventure out. She will love having that guilt free time.
Bring her family dinner
One of my favorite things to do for a new mom, c-section or not, is bring her family dinner. There is just something nice about not having to cook. Freezer meals also work great, so she can just put them in the crock pot or instant pot.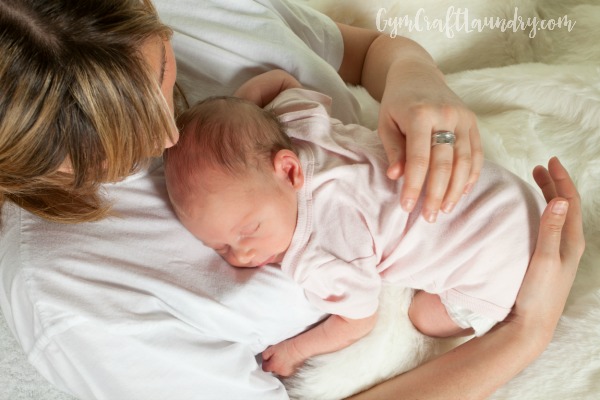 Take the older kids for her
Resting is always a dilemma for a mama who has had multiple c-sections. Offer to take her older kids for her, so she can get a break. Being able to rest will make her a way better mama to all of her kiddos.
Finding the perfect gift for the c-section mom in your life is as simple as knowing what she likes.  One of my favorite gifts to receive and to give are fluffy sherpa throw blankets. My husband keeps the house cold and I love to snuggle in a soft blanket while recovering.
Honestly, the smallest gifts help those mamas heal. Knowing she doesn't have to make dinner or that she can get a break from the older kids for a while is very helpful. Being there for her in anyway physically possible is a great gift.
Have you ever had a c-section? What were your favorite gifts? For more gift ideas for new moms check out these practical gifts.
More resources: 
Electrolyte Hydration Powder
Gift the ultimate post c-section gift basket