Mother's Day is the perfect day to show your appreciation for any mom you know, not just your own. And for new moms, this could be an overwhelming day. It's something new and exciting, and with the right Mother's Day gift for new moms, you could make a new mom's, Mother's day perfect! There are tons of things you can give or do to help a brand new mom out. It can be as simple as letting her take a nap while you watch baby!
Mother's Day Gift Ideas For New Moms
If you are trying to find a gift for a new mom, then you're in the right place! If you're wanting to buy something, make something or do something, there is an idea for you. All of these gifts could be beneficial in some way for a new mom, so take a few ideas and make this mother's day an amazing day for a newbie!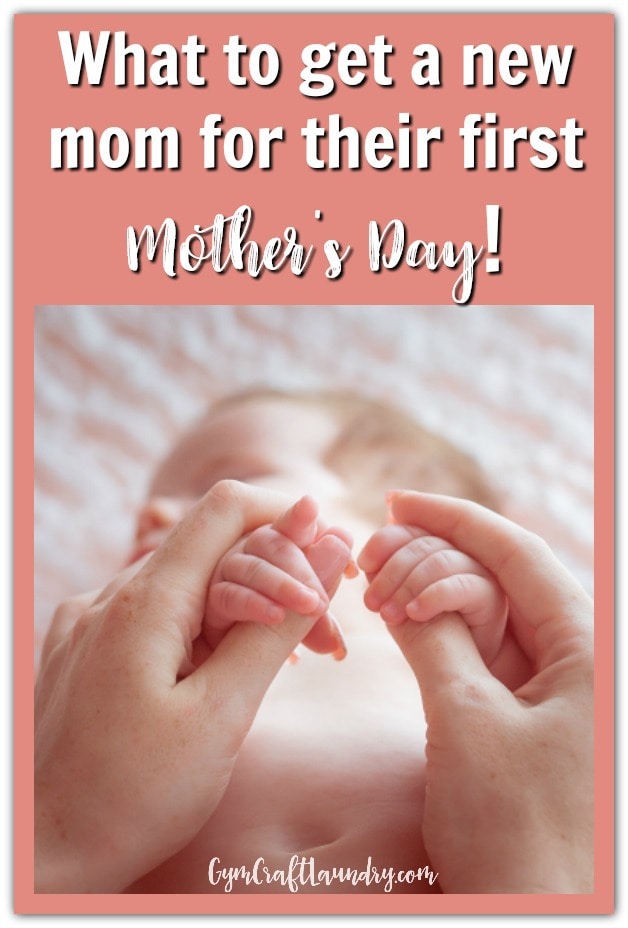 This gift basket is perfect for new moms who need some relaxation!
This photo book would be perfect to fill with pictures of mom and baby!
With a little help, this customized Mother's Day craft is adorable!
All a new mom may need is a little rest, so these breakfast in bed ideas are perfect!
This handprint mug sounds like such a cute idea!
I love this rolled handprint flower bouquet!
This post C-Section recovery basket is perfect for new moms who just went through delivery!
Here are some great gift ideas for breastfeeding moms!
Great new mom gift basket idea!
Ten amazing gift ideas to help a new mom out on Mother's Day!
Some great helpful gift ideas for new parents!
Any of these must-have baby items could help save a new moms life!
I think any new mom would appreciate the opportunity to pamper herself with a mani/pedi jar!
Some unique gifts that can really help a new mom out!
5 gifts that new moms really want!
I hope you were able to get some great mother's day gift ideas! Most of these you can do for a new mom any time, it doesn't just need to be on mother's day. A simple gesture can be enough to make them feel appreciated and brighten their day. Let me know which ideas you plan on using!
If you don't have time to make something, don't worry. Here are a few tried and trusted gifts that you still  have time to get!!!
This baby washcloth bouquet is gorgeous and gender neutral. I might be biased because this was the same color scheme I chose for both of my kids. It would be a great baby shower gift or a new mom gift!
These candles stopped my scrolling in it's tracks. They are hilarious!
This new mom keychain, engraved with baby's birth stats is a little more traditional but will also help you remember the answers to common new mom questions! (Mom Brain is real, folks.)
When I was a new mom, I remember drinking lots and lots of Mother's Milk Tea! My every waking thought was on my milk supply. After my babies weaned, the tea was replaced with my favorite coffee (Tully's French Roast). This mug will definitely get used and it's funny!
Check out some more of my favorite fun new mom gifts and Happy Mother's Day!!!
What's your favorite gift to give on Mother's Day?
Do you have more great ideas? Let me know! Don't forget to pin this for future gift idea!