I married a submariner. It's a hard and lonely life, even for a military brat turned military spouse. After the Hubs got out of the Navy I figured things would be easier going–which they were until he decided to become a contractor. For over four years, until just a few months ago, I was a geographically solo mom for 95% of the year. Four years with toddlers that became preschoolers that became school agers. I spent three of those years working full time in the corporate world.
Life was hard. It got a little harder when Pea's Juvenile Arthritis flared for half of the year. When one child got sick, I knew the other would follow a few days later. I stayed on my toes fighting all those daycare germs. That's how I became skilled at sick kid hacks. I had no choice.
But that wasn't the worst.
The worst was when I got sick. With the exception of my miscarriage, which I went through while my husband was away, I have only been knocked down with a virus twice in those years.
Without my Dad, sister, and closest friends dropping stuff off on my doorstep, I don't know how I would have made it through.
I know I normally write about ways to make caring for sick children easier but when the kids get sick…mom eventually gets sick too.
Do you know a military spouse, single mom, or someone whose husband is often away? Have you ever wondered how you could help her through some rough patches?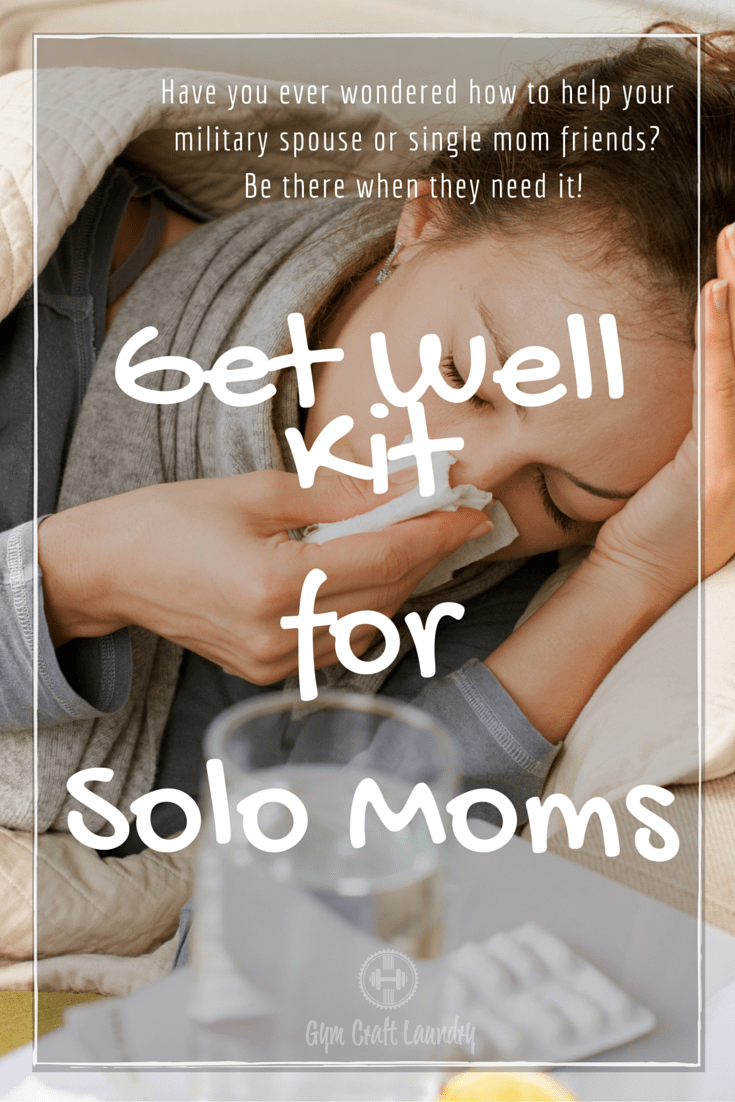 Make her a Get Well Kit when she is sick
This is a list of what I would have loved to have dropped off on my doorstep when I was unexpectedly sick with young children.
A plastic storage bin instead of a pretty basket is perfect for a get well kit because it could be used well after the illness has passed.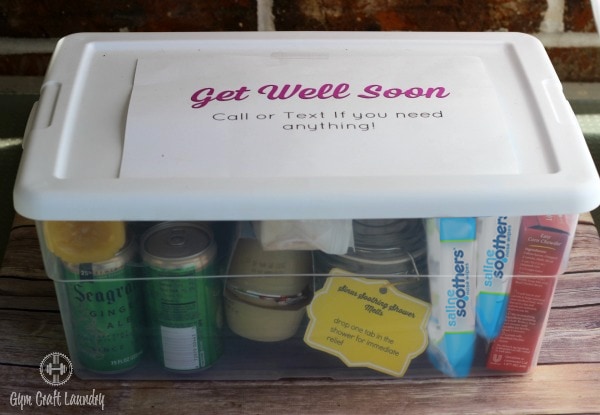 Orange Juice – because of Vitamin C
Ginger Ale – because Vitamin C tastes better mixed with something fizzy that calms digestion.
Jello – because it's easy to eat
Box of tissue
Apple Sauce – easy way to reintroduce solids to your diet following a stomach bug
Noodle Soup Packets – quick for a solo mom to make for herself.
Saltine Crackers
Soothing Sinus Comfort Shower tabs
Godiva- because chocolate is integral to recovery
Saline Soothers – these unscented wipes are infused with Natural Saline Vitamin E, Aloe and Chamomile to soothe and moisturize. Constant nose blowing during allergy bouts or when suffering from a cold can leave you with red, chapped sore nostrils. These alcohol free and hypoallergenic wipes are a great solution.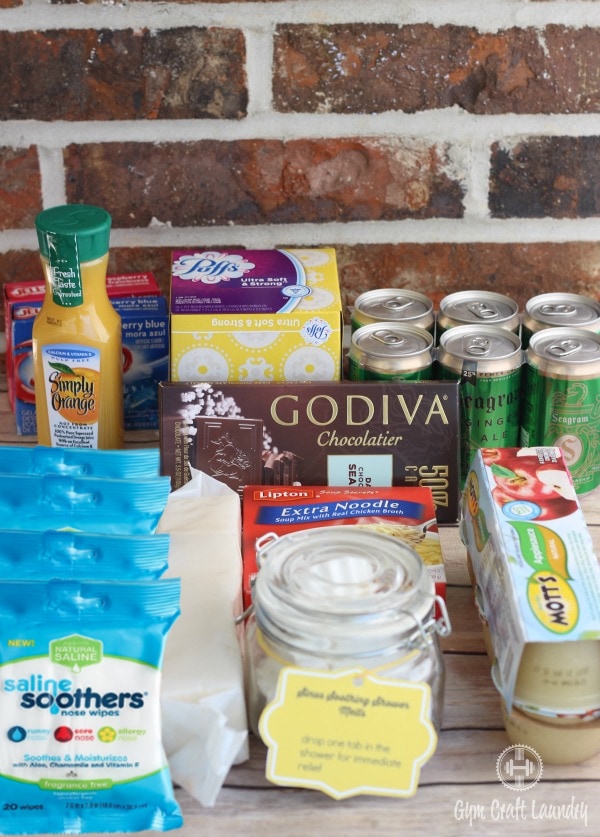 A great big thank you must go out to the folks at Saline Soothers who sponsored this post.  It comes conveniently packaged and a perfect size for your purse! Click here to learn how to get one pack free.
When I am too sick to get out of bed with no other adults around to help me, I tend to order food for the kids and then go without unless my pantry is stocked with the easy stuff. Since my diet is mostly unprocessed meats, fruits, and veggies I often don't have easy to prepare food at home.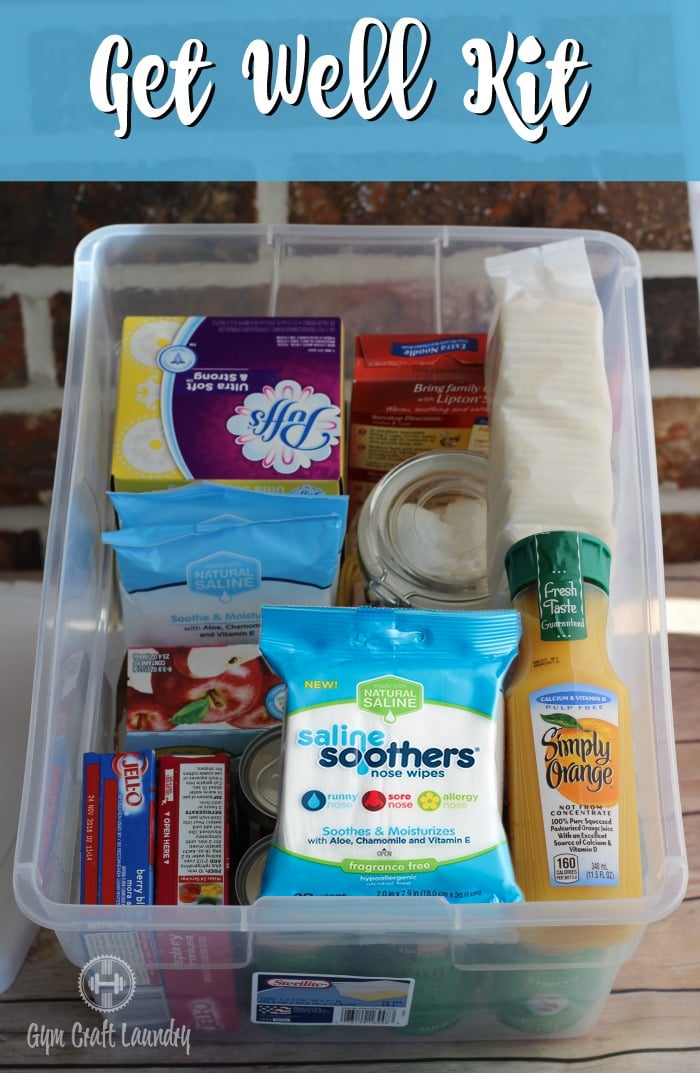 What would you put in your get well kit?
You may also want to check out these posts. Kids usually get sick before mom!