Each year, I buy the obligatory corned beef and cabbage this time of year. Partly because I like the taste and partly because it's so inexpensive in March. Cabbage is so cheap in the spring! Healthy food at low cost is a win. win. It's easy too. I just stick it in the crock pot and wait
It's easy too. I just stick it in the crock pot and wait…
But, I have a confession to make. I detest slow cooking food. I know, weird, right? Most other busy moms I know love it.
I love how I can set it and forget it. The slow cooker has saved the day on many a soccer night. But I hate cooking with it.
The tantalizing smell of food cooking in the slow cooker permeates the house.
It's pure torture. 
I work from home.
That means I have to smell it all day. My tummy growls as the smell gets stronger. I become ravenously hungry for whatever is in the crockpot — but I can't have it. Slow cooking is hell when you are home and impatient.
This post contains affiliate links.
Thank God for the Instant Pot DU060 V2!
Instant Pot Corned Beef and Cabbage

Ingredients: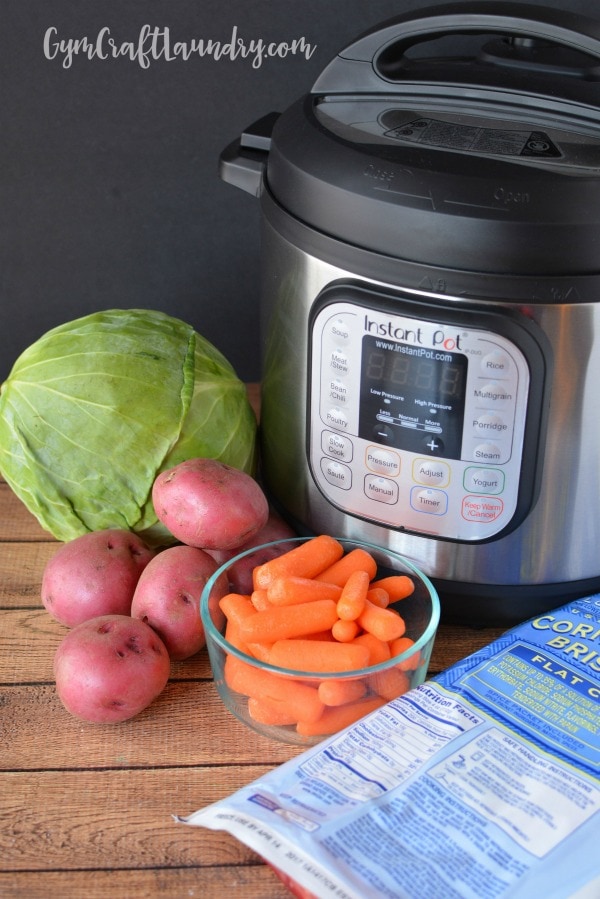 2.5-3lb corned beef
1 cup baby carrots
4-5 red potatoes, quartered
half a head of cabbage, chopped
1 cup water
Directions:
Place 1 cup water and corned beef with seasoning packet into the instant pot.
Close the pot and set the cooker to manual for 30 minutes.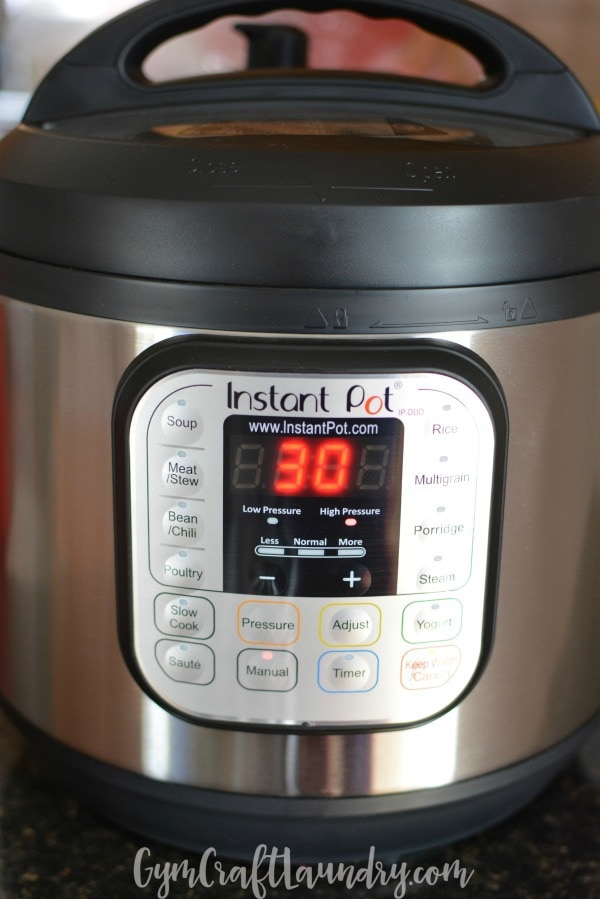 When finished, quick steam/pressure release and remove meat from the pot. Set aside on a plate and cover with aluminum foil. Leave meat juice in the pot.
Place potatoes, carrots, and cabbage in an oven safe bowl that fits inside of your instant pot. Place the steamer tray into the pot and place the bowl on top of the tray.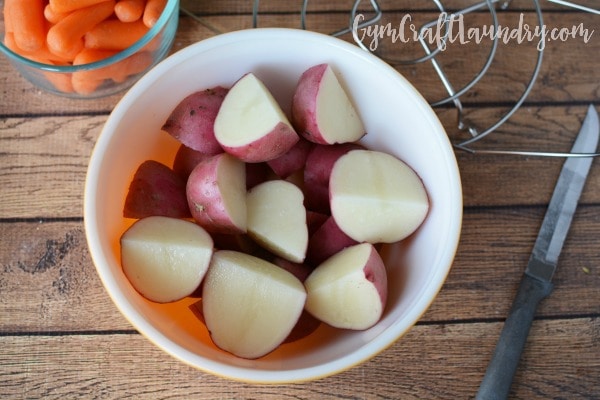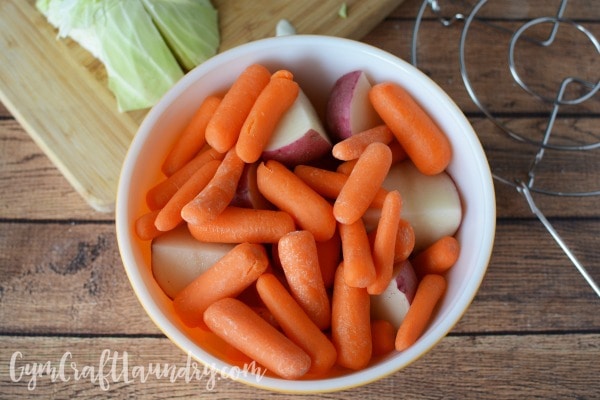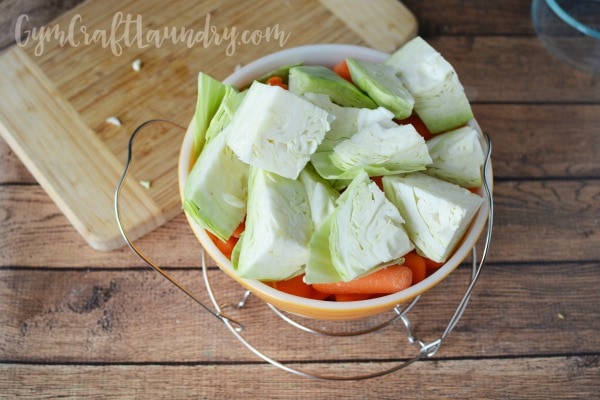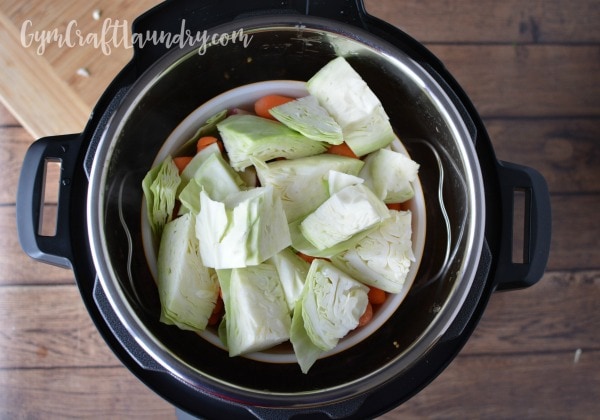 Close the cooker and set to manual.
Cook 30 minutes or until potatoes are cooked and carrots are tender. Quick release steam/pressure and remove vegetables from instant pot.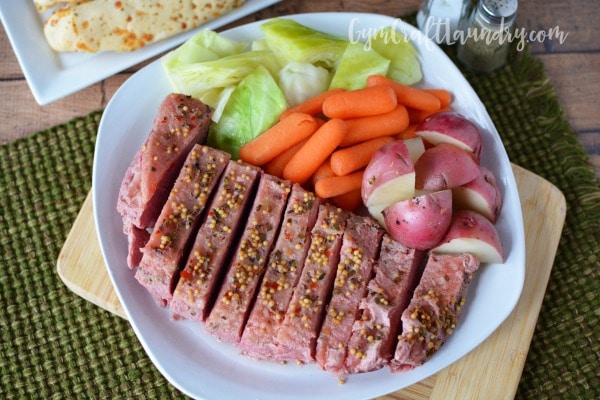 Slice corned beef on a diagonal and serve with carrots, potatoes, and cabbage.
More Resources:
Why the Instant Pot is the sports mom's best friend
23 Instant Pot Hacks that you will love