This shop has been compensated by Collective Bias, Inc. and its advertiser. All opinions are mine alone. #HogWildThrowdown #CollectiveBias
My husband always did the grilling.
I hated the whole process. Lighting the charcoal, waiting for the coals to "be ready," standing at the grill. Worst of all I hated having my hair smell like smoke!
Then he went and took a job as a contractor overseas for "just one year." Since he's a rockstar at his job that year turned into four.
Even so, I resisted the grill for the first couple of years he was gone. Grilling was one of the "special things" we only did when Daddy was home.
Then the kids got older.
They wanted to swim and hated getting out of the pool so I could go inside to cook dinner. The barbecue grill stood unused.
I finally relented and fired it up one day.
The chicken I grilled was terrible. From that day on I started grilling regularly because it just wasn't right that my husband could grill so well that it looked easy but can barely cook eggs on the stove!
I finally got it, though. My chicken, hamburgers, and hotdog skills are amazing. Steak skills are pretty good. But I totally sucked at ribs–until I called my mom.
My mom makes some tasty ribs. Now I do too! It was so easy! (Even my husband said my ribs were the best he's ever had!)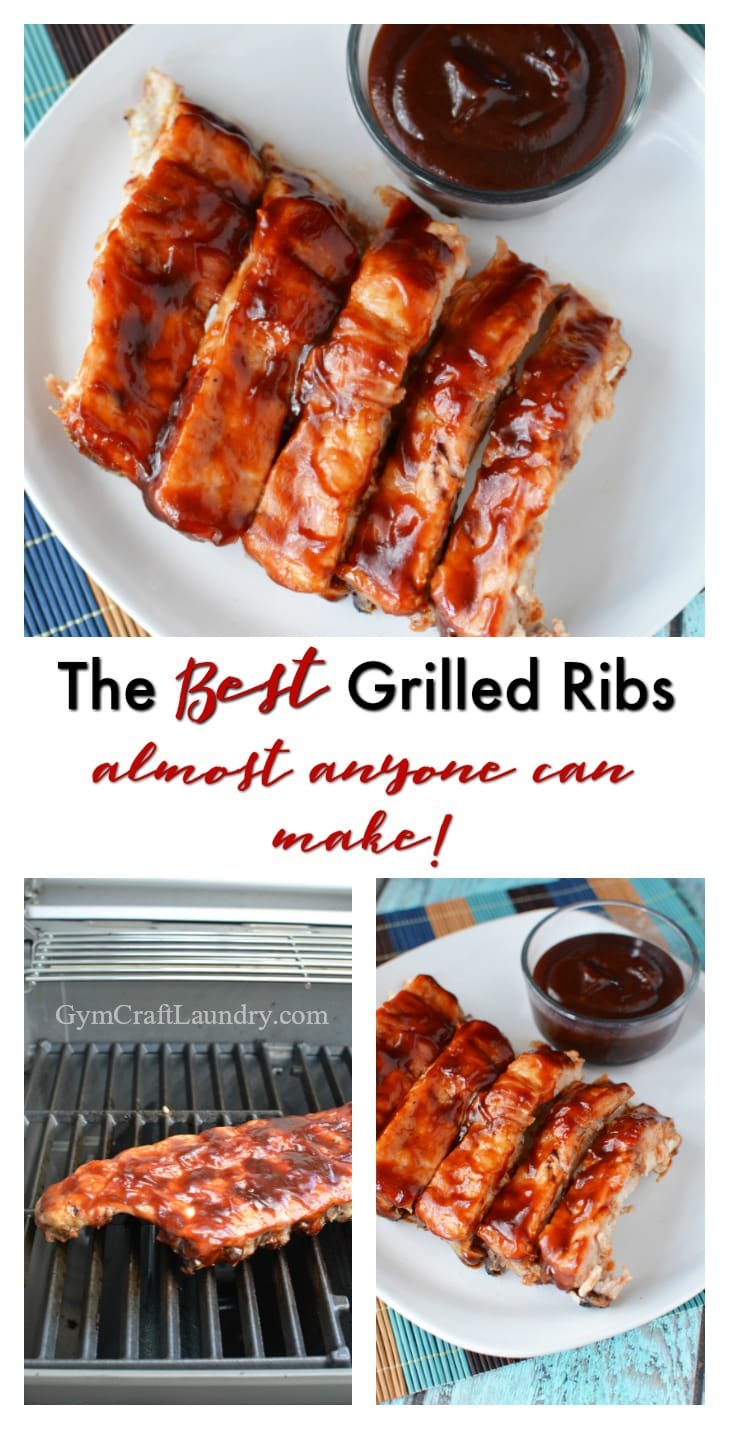 How to grill ribs even if you think it's too hard! 
First, I went to Walmart to grab some Smithfield Extra Tender Back Ribs.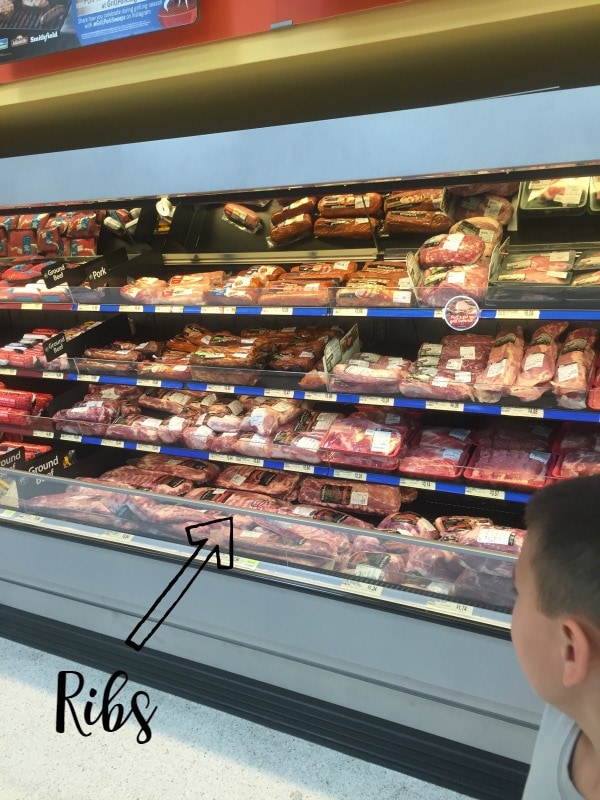 They were actually very easy to find.
Then I brought them home and marinaded them.
Marinade ingredients: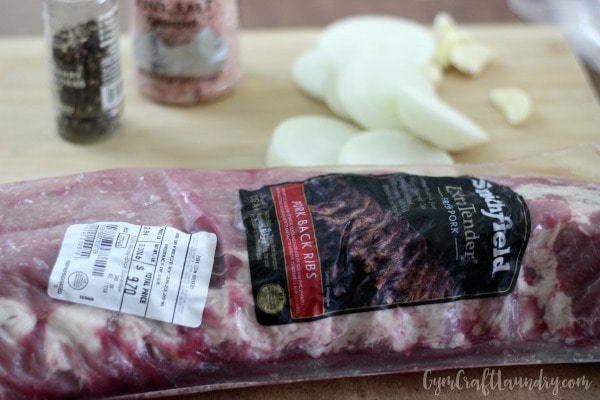 Mojo Criollo Marinade 24 oz bottle
lemon-lime soda or sparkling water
one onion
4-6 cloves of smashed garlic
Salt and Pepper to Taste
Remove the membrane from the rack of ribs.
Cut rack in half if needed to fit in a gallon sized zip-top plastic bag. Salt and pepper the ribs and place in bag.
Pour entire bottle of Mojo Criollo in the bag. Slice the onions and throw them in the bag with the garlic. Pour half of the 2 liter of soda into the bag. Remove as much of the air from the bag as you can, close it, and refrigerate. Marinate the ribs for at least one hour.
Preheat oven to 325º
Line a shallow baking pan with foil.
Arrange marinated ribs on the pan with back side down with onions on top. Cover with foil.
Roast in oven approximately 2 hours.
While ribs are in the oven, prepare the charcoal in the grill.
You want to get your coals to around 300°.
When the temperature is correct, place ribs on the grill away from the coals and cover.
After about 15 minutes brush on your KC Masterpiece barbecue sauce.
Cover grill and cook until meat is 195°.
For more grilling tips and tricks check out this handy grill times and temperatures infographic!
The only complaint my daughter had was with the mess. She hates getting any sauces on her face or hands. Luckily, I had a solution for that already planned.
Homemade Picnic Hand and Face Wipes
Materials:

High-quality paper towel roll (Cut in half)
1 TBL Fractionated Coconut Oil
1 TBL Baby Wash — buy it here
10 drops Lemon Essential Oil — buy it here 
5 drops Tea Tree Oil — buy it here
1 cup distilled water
Mix the oils and baby wash in the water. Pour over the paper towel roll in the canister. Let soak.
Mess issue solved!
Improve your family's overall health with simple do it yourself natural solutions. Take this FREE class and learn which oils to use, when, why and how!  Click here
These ribs were delicious! The Smithfield Extra Tender Back Ribs are meaty and juicy.  They have no added hormones or steroids and are easy to grill. And you can get this high-quality meat at Walmart!
And to think that I didn't know how to grill ribs until I tried with these. Maybe I should enter my delicious ribs in Smithfield's Hogwild Throw Down Contest featuring celebrity grillers, Moe Cason and Tuffy Stone. Two Ford F-150s are among the prizes and that would be the ultimate Father's Day Gift for my husband. (He's in love with the Platinum editions because–deployable running boards.) Do you think you have what it takes to win?
More delicious grill recipes: