Are you a Pinterest junkie? Have you tried cleaning tip after tip to save money?
I've tried dozens of Pinterest tips. I have to say that sometimes it's worth it to spend a few bucks for the "real" thing. (Baking soda and vinegar does not work for my oven). But amid all the time-consuming homemaking ideas, there are a few gems that I am thankful I discovered–like this DIY soap scum remover.
If it wasn't for Pinterest I would never have discovered my love for vinegar.
Seriously. It's awesome. The only thing I love more than vinegar is hot vinegar mixed with an equal amount of blue Dawn (the real blue Dawn) and poured in a spray bottle.
I can't attribute this recipe to any one site because I've seen it everywhere. I "discovered" this recipe long before I started blogging and paying attention to things like "source." This is just my way of saying that this stuff works. This recipe is what started me on my DIY homemaking journey. It's the gateway drug of the homemade cleaner DIY world.
Affiliate links are included for your convenience.
The Best Homemade Tub and Tile Cleaner Ever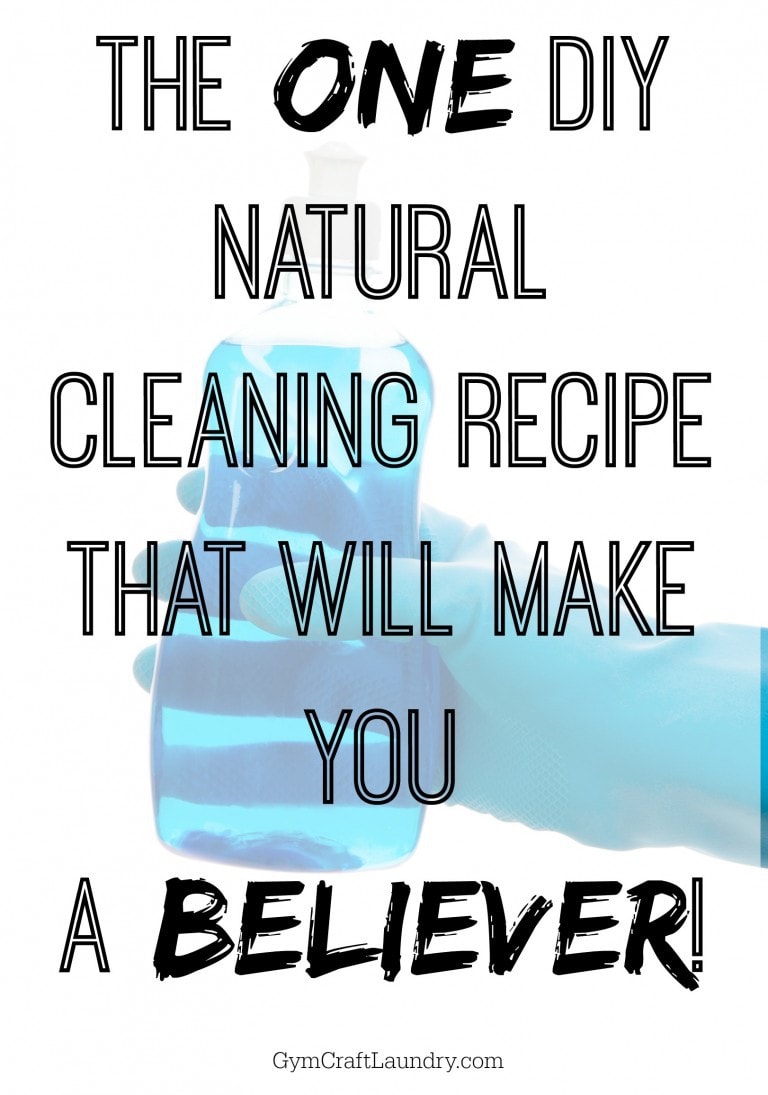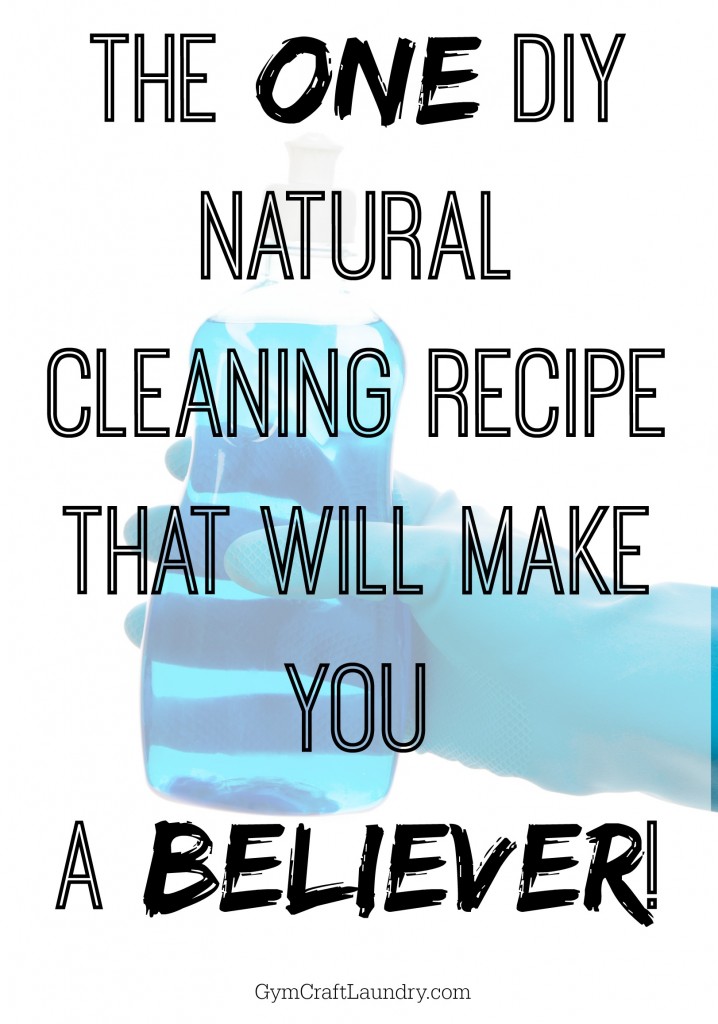 I heat a 1/2 cup of white vinegar for 2 minutes in the microwave.
Then I pour it into a spray bottleand add 1/2 cup Blue Dawn. Shake gently to mix and it's ready to use. I don't know why but only blue Dawn works for me. I have seen other bloggers say that other brands work for them. Not for me.
I've recently began to add a few drops of tea tree oil to my Blue Magic to help with the mildew.
Soap scum can't stand a chance against this stuff. I spray the gloppy mixture all over the tub or shower floor and let it set while I clean the toilets. Then I finish up the tub and tile last.
This was DIY recipe I ever tried and it made me a believer! It works better than anything else I've bought. The kids started calling it "Blue Magic" so I made this DIY Peel and Stick Label .
You can also get this ultra adorable label on Etsy.
The dirtier the bath is the longer I let it sit before I take my tile scrubber and scrub while I rinse it.
(The first time I did it I let it sit about an hour now 5-10 minutes.)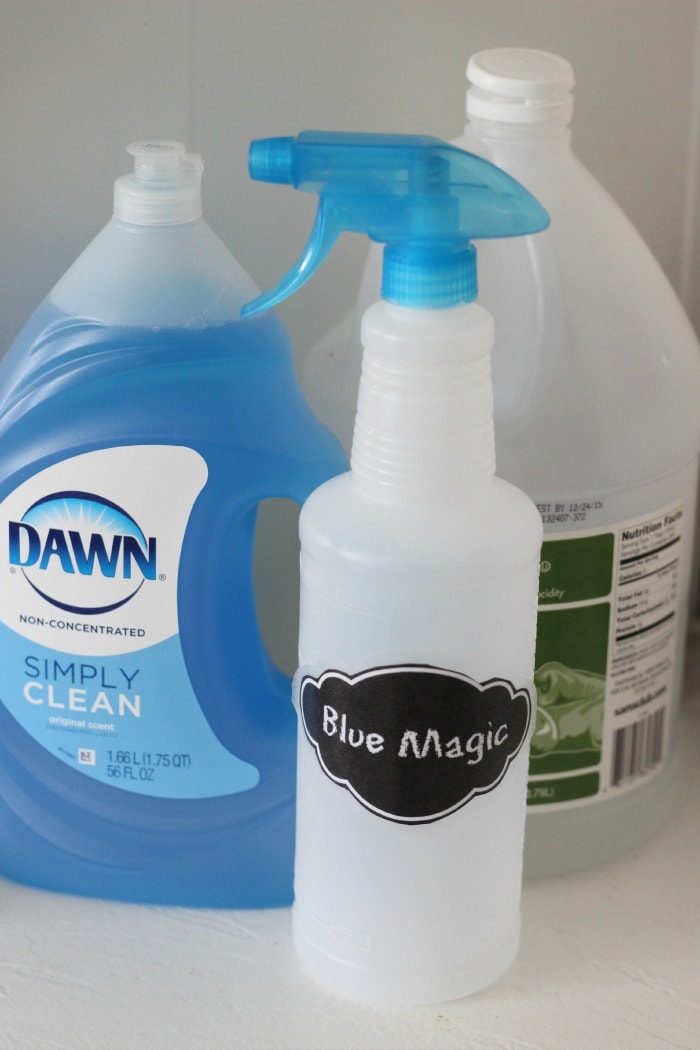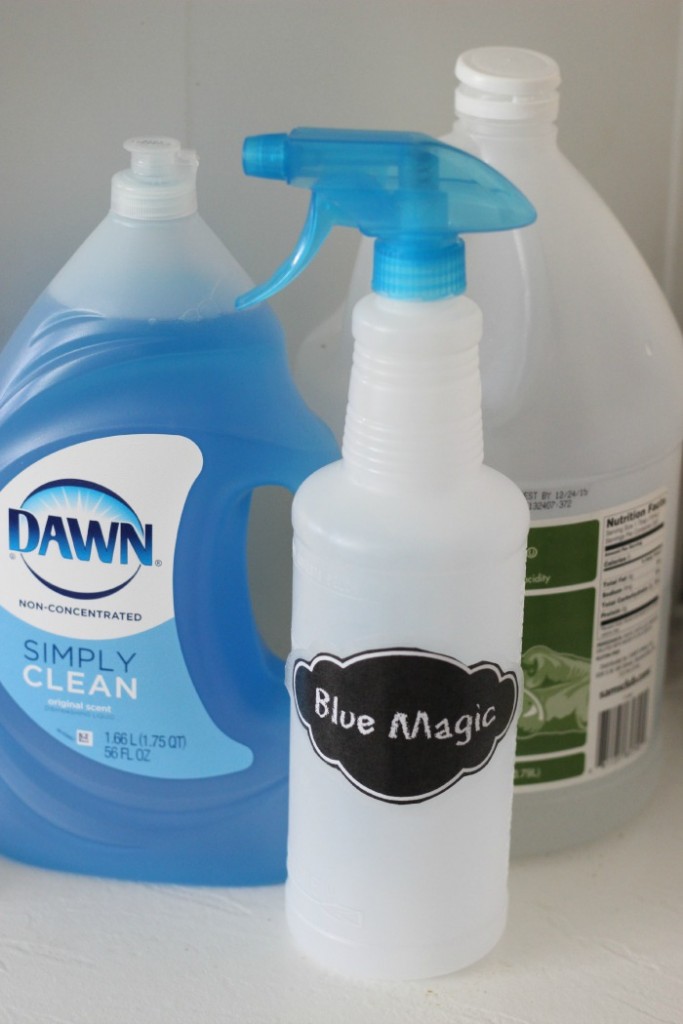 Then I use the scrub pad thing (not a brush) to wipe it off. You can see the scum come off with a simple wipe. No elbow grease required.
I even spray it on the tile walls while the kids are bathing and hand them rags. They gleefully wipe the walls clean and "make them so so shiny!"
This recipe cleans soap scum and hard water stains off of cloudy shower doors with no elbow grease or leftover spots. I've used it on grimy plastic outdoor chairs that have sat outside all winter. I've used it on the bathroom sinks too.
This stuff doesn't clean mildew though. I still use a little bit of Tilex for that. If you don't like having the bleach mist in the air, another great option for mildew in grout is the Clorox Bleach Pen. I love this thing. The pen puts the bleach only where I need it to keep the fumes to the minimum. I'll never say that I only use homemade cleaning solutions because I am a big believer in using what works the best.
But I no longer buy Clorox disinfecting bathroom cleaner each week. I religiously used it in the past as it tackled tough soap scum so easily. The Clorox Bathroom Cleaner does clean tub, tile, shower floors, and the glass doors of the shower. You spray it and let it sit. But, the Blue Magic works just as well, has less chemicals and is much less of a drain on our budget.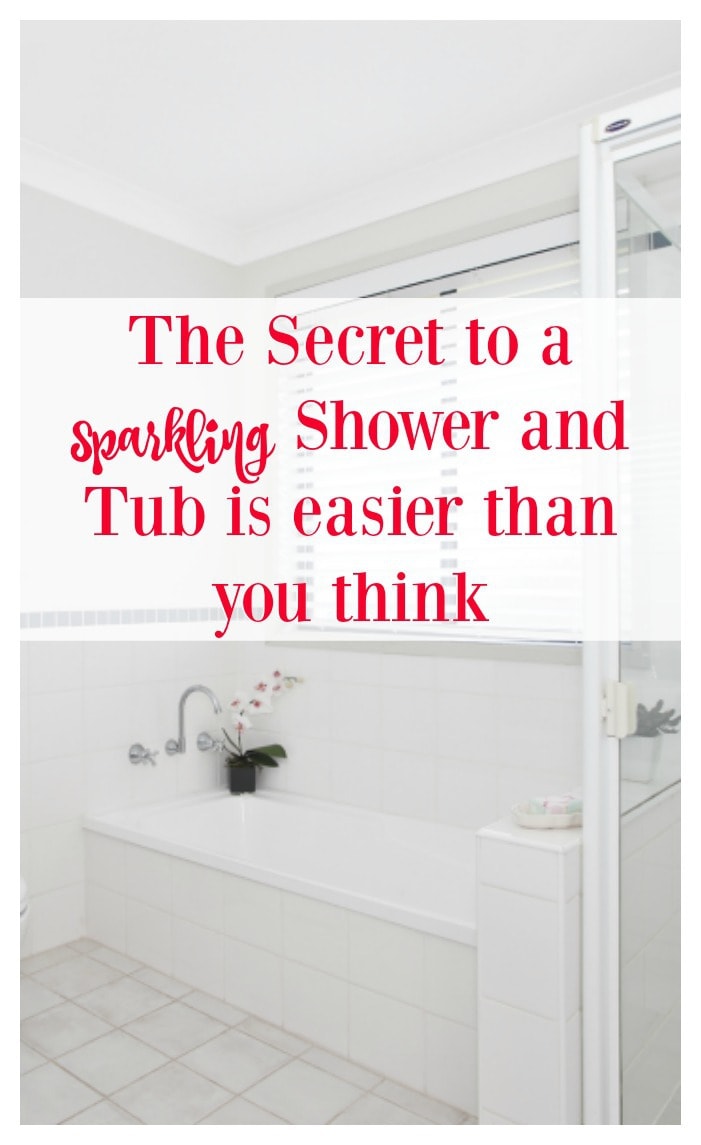 If you try and it and realize I am right about the Blue Magic then you may want to check out these recipes too:
| | | |
| --- | --- | --- |
| | | |