This shop has been compensated by Collective Bias, Inc. and its advertiser. All opinions are mine alone. #OREOThinsAreIn #CollectiveBias
It's fall. It's the time when rich reds and oranges take center stage. My Pinterest feed has been full of DIY Fall Decor.
My facebook newsfeeds have been full of Moms pulling all nighters caring for sick children. Viruses are passed willy nilly throughout our communities. My stomach flu hacks and coughing tips posts are being pinned and repinned daily. All I can think about are all those poor moms–moms searching Pinterest for tips to ease the discomfort of their ill children. Moms that are on their hundredth load of yucky, infected laundry. Moms that need a moment to regroup. Moms that feel how I felt last week when the kids were sick.
Moms, like mine, who go to their secret stash only to find it missing–nothing but crumbs and smears across cherubic faces as evidence that it ever existed. 
It's taken a whopping 20 years after committing the crime for the guilt to set in. My siblings and I felt nothing but excitement and adventure as we stole into my mom's closetnas children, ransacked through her belongings, found, and ate her chocolate stash. Repeatedly.
We even found a bag of our baby teeth while looking for her chocolate. I thought it was gross back then…but now I have a few teeth as keepsakes.
I'm so sorry, Mom. I shouldn't have eaten your chocolate. One day when Kay has kids, I'm sure she'll be sorry too.
Recalling my childhood perfidy, I decided to come up with a way to gift my fellow moms a moment of peace. A treat that they don't have to share.  This gift is cute enough to adorn a fall mantle, serve as a centerpiece, or be displayed as part of your home's fall decor!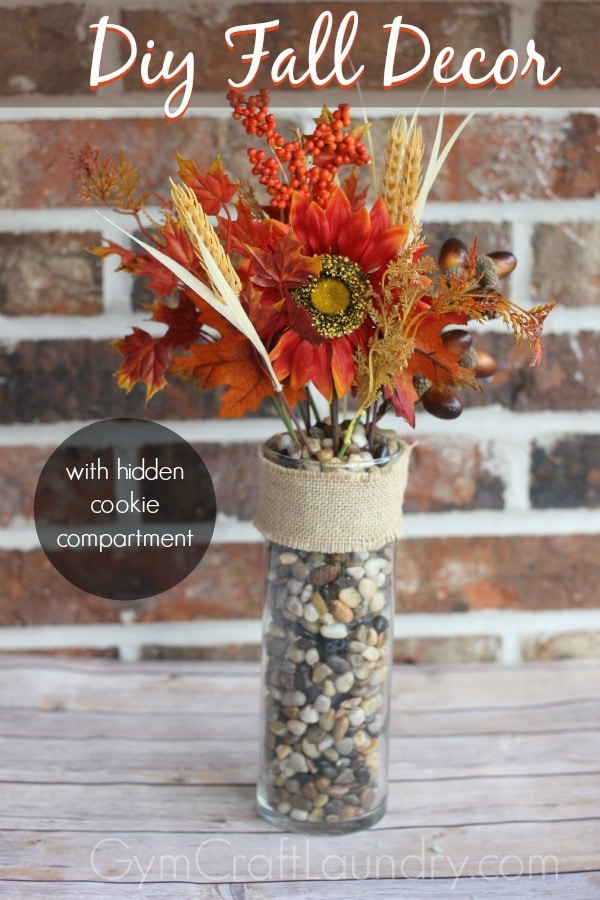 Secret Mom Stash Fall Decor Piece
Materials
 Large Vase
Mason Jar
Pebbles
burlap ribbon
Decorative autumn floral picks
Floral foam
I found a large glass vase at my favorite thrift store. (It's my favorite because it's around the corner from my house.) I got the rest of the supplies with coupons from the floral section of my local craft store.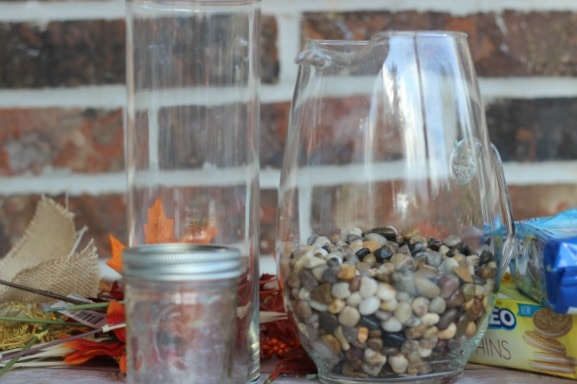 This is easy to make. Seriously easy. Make sure the mason jar fits into the pitcher or vase. Fill it with the special treat you are giving to your overworked mom friend. I chose to fill this special care package with new OREO Thins that I found at CVS. The thinner cookies mean that I can fit more in the special "hidden compartment!"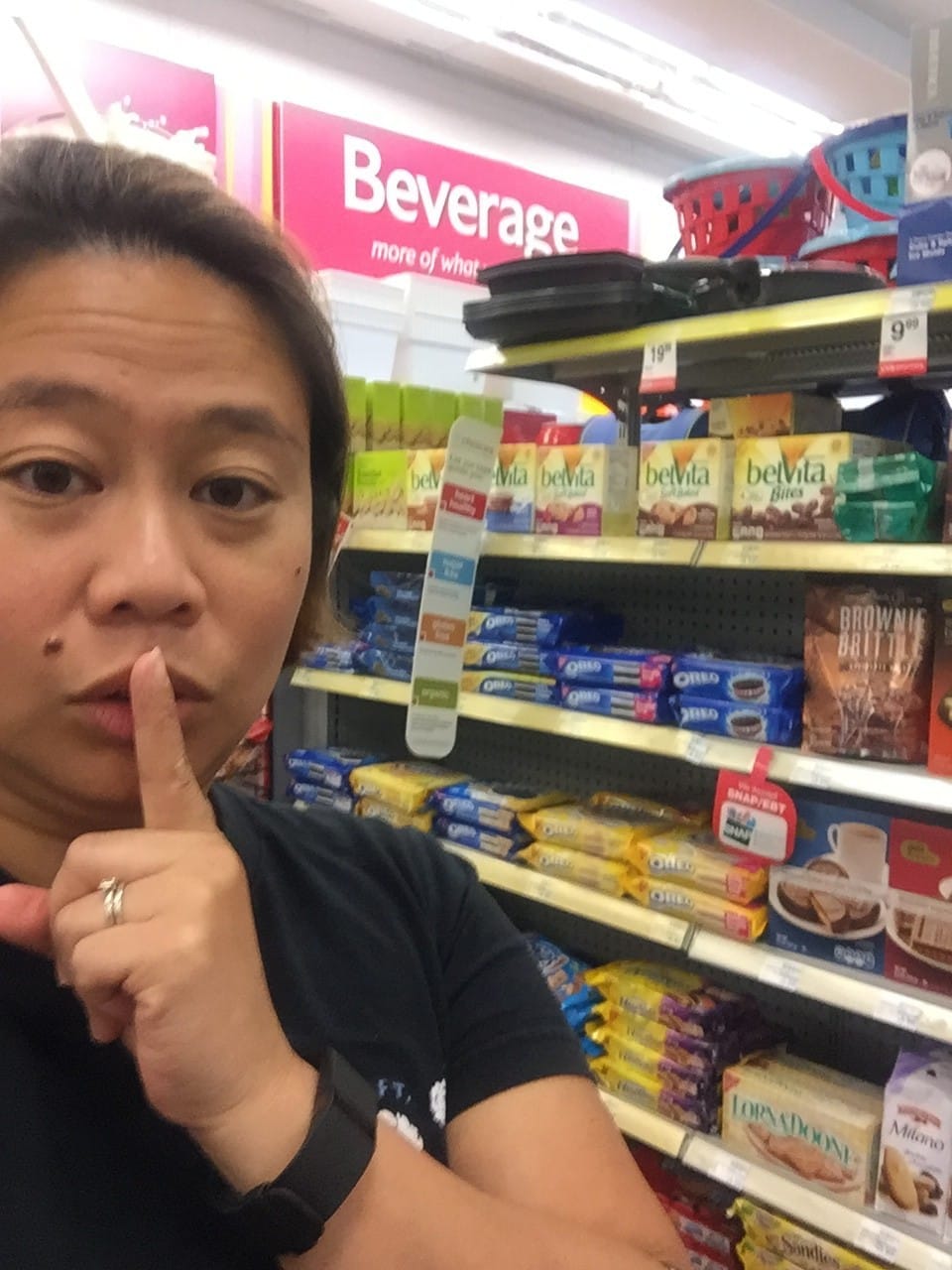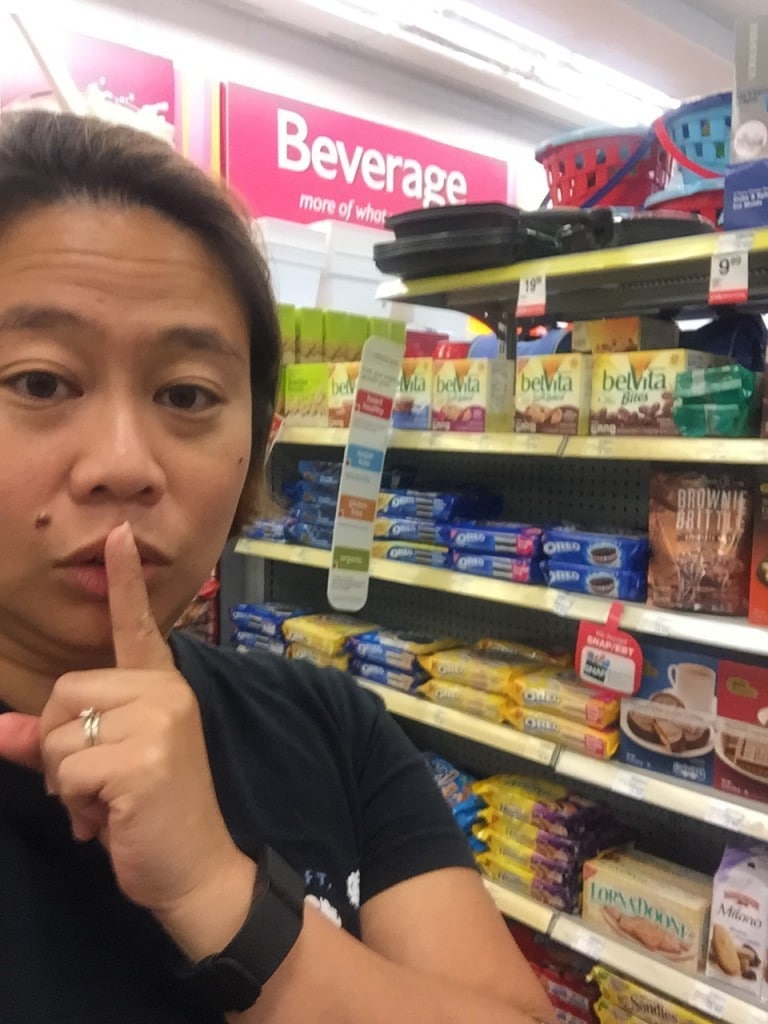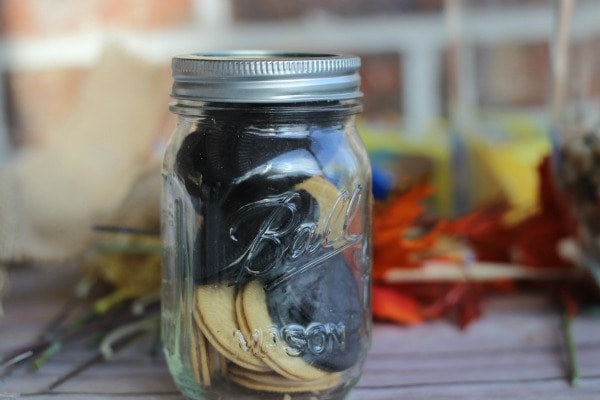 Place the jar inside the vase.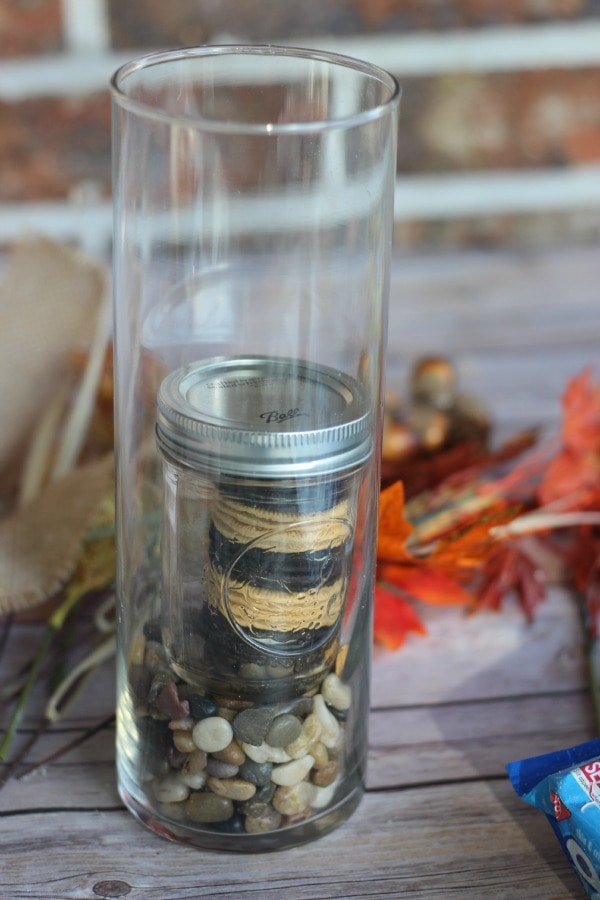 Surround it with pebbles. Save a few pebbles for the top of the floral foam. Cut the foam so it fits snugly into the top of the pitcher.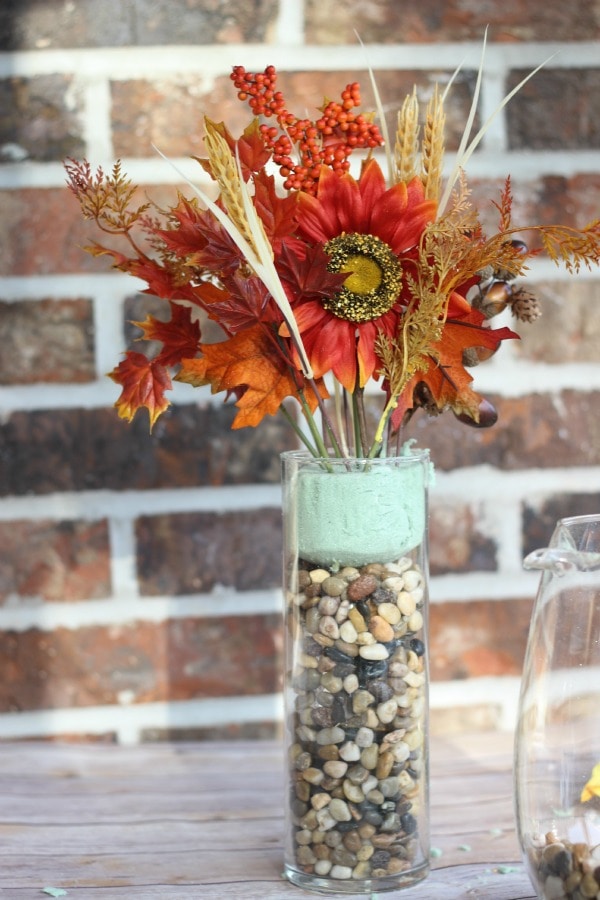 Arrange the floral picks. Cover the foam with the remaining pebbles or spanish moss. Use the ribbon to hide the foam. Don't forget to let the gift recipient know about the secret inside! Sure I could just give my friend a stack of cookies in front of her kids. Sure she could just refuse to share them. But then she'd be subjected to the begging and whining that would be sure to follow. This way she can enjoy her special treat without her kids being the wiser–just like I am about to!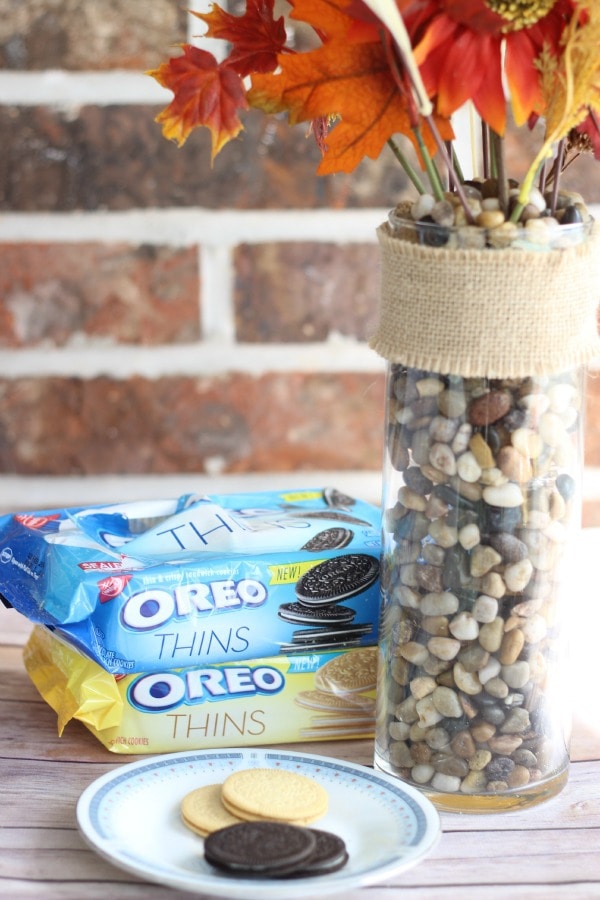 What would you hide in a nice home decor arrangement? Oreo Thins at CVS Oreo Thins at CVS
If you are looking for Home Decor Crafts you might like:

or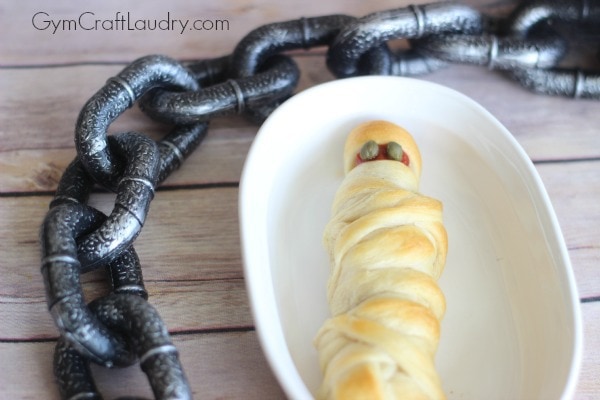 And don't forget to enter to win $20 Paypal Cash and see our recent Halloween Snacks!