As a lifelong crafter, I tend to scan the clearance aisles whenever I am in a craft store.  I came across an adorable butterfly stencil for under two dollars!  I picked up some burlap canvas and decided to spruce things up for spring.
It's a new season, and what better way to change up my "mantle" than by switching out my DIY burlap wall art.  The project is under five dollars to make and takes under five minutes to make.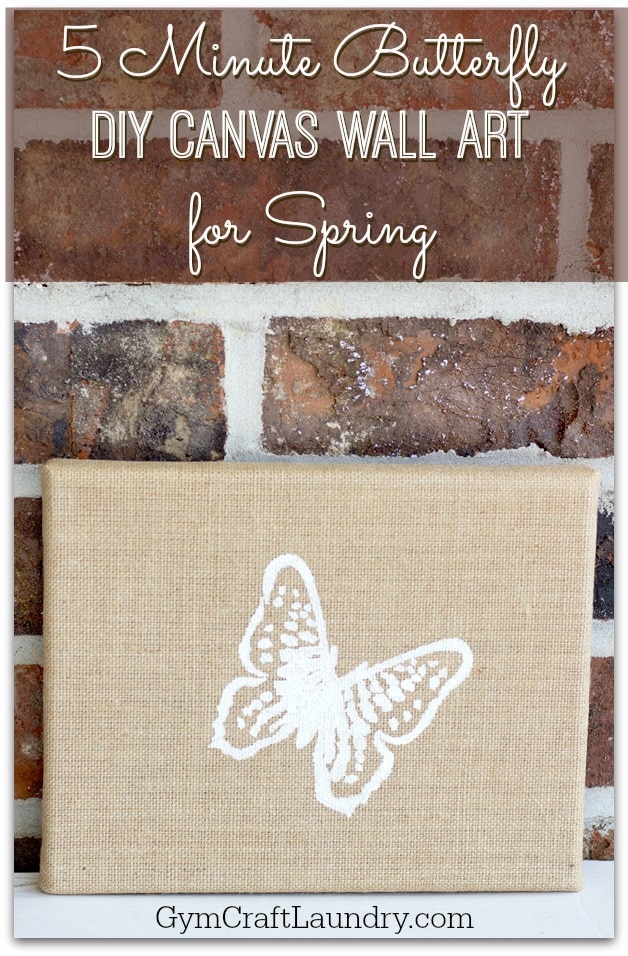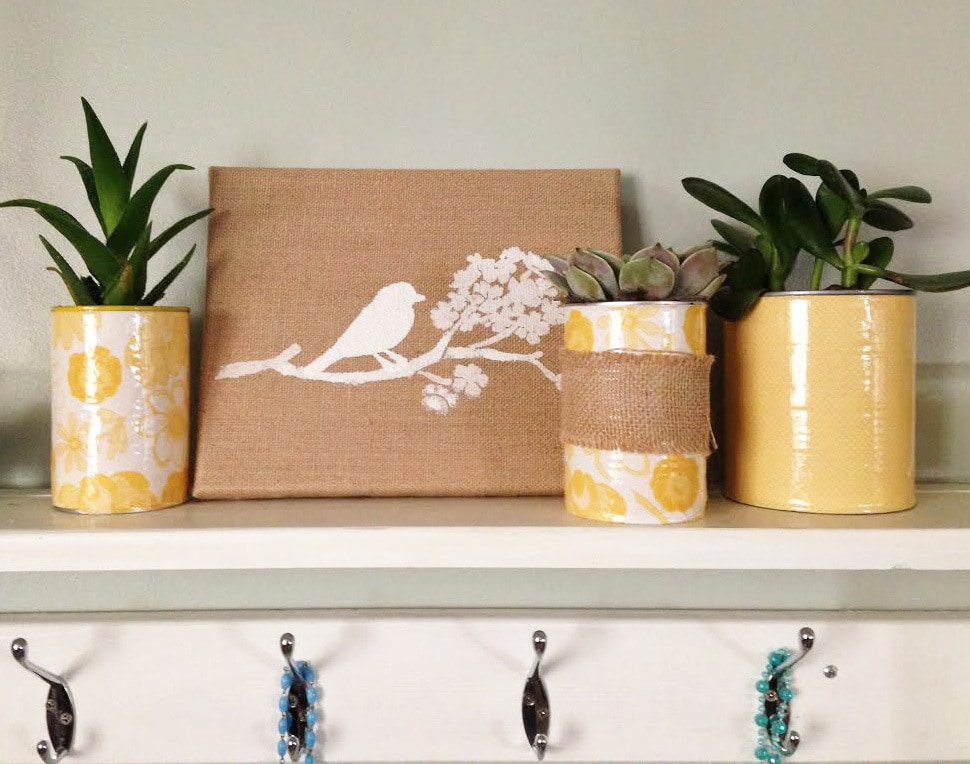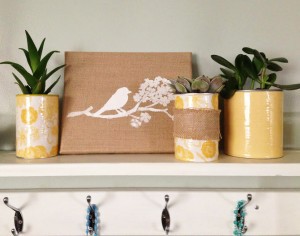 All you need is:
an 8×10 burlap canvas (I always get mine with a coupon.)
stencil
white craft paint
painters tape
spouncer type brush or stencil brush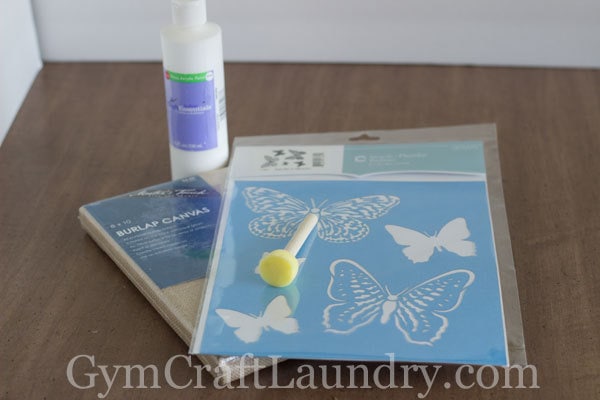 This is such an easy project!   I used red paint for the reindeer  burlap wall art I gave as a Thanksgiving Hostess Gift to my aunt but I like the look of white acrylic paint on the burlap.
First I tape down my stencil with the painters tape.  I also have stencil adhesive but the tape is a lot faster.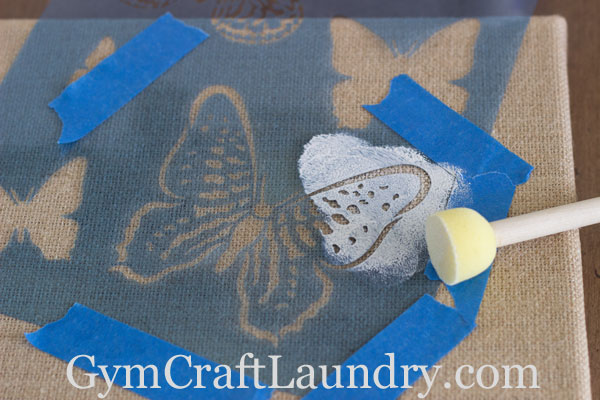 Then I dab the spouncer in white paint.  I also dab it on a clean area of the foam plate that I always use as my paint palette to remove excess paint. (I'm pretty fancy.)
I start to lightly tap the brush over the stencil until I am done.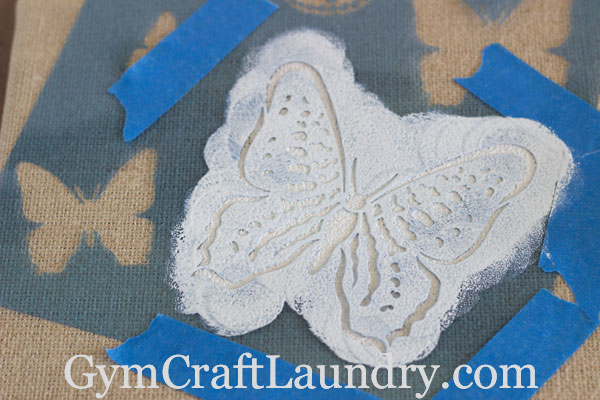 Acrylic craft paint dries quickly so in no time at all I have a finished piece of burlap canvas wall art.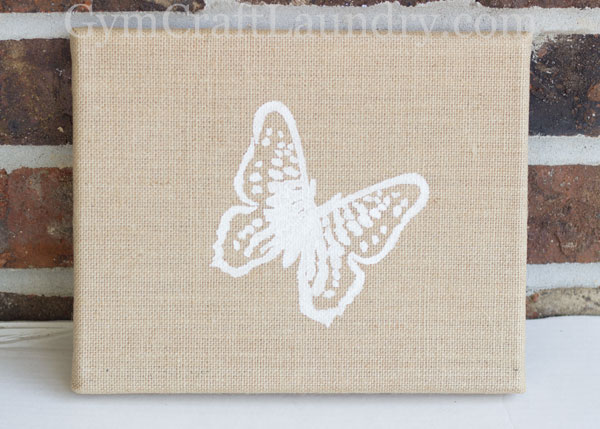 If you like this craft, check out these!