I "volunteered" at the elementary school yesterday.  And volunteer is in quotes because is it really volunteering if the school requires so many "volunteer" hours from the parents and then send you threatening official letters about how your children will not be welcomed back next school year if you don't hit the required hours?  Oh, it is?  Then yesterday I volunteered at my kindergartner's school, "the little school with the big heart," for the first time.
I was a jumpy mass of nerves a little anxious before the big day.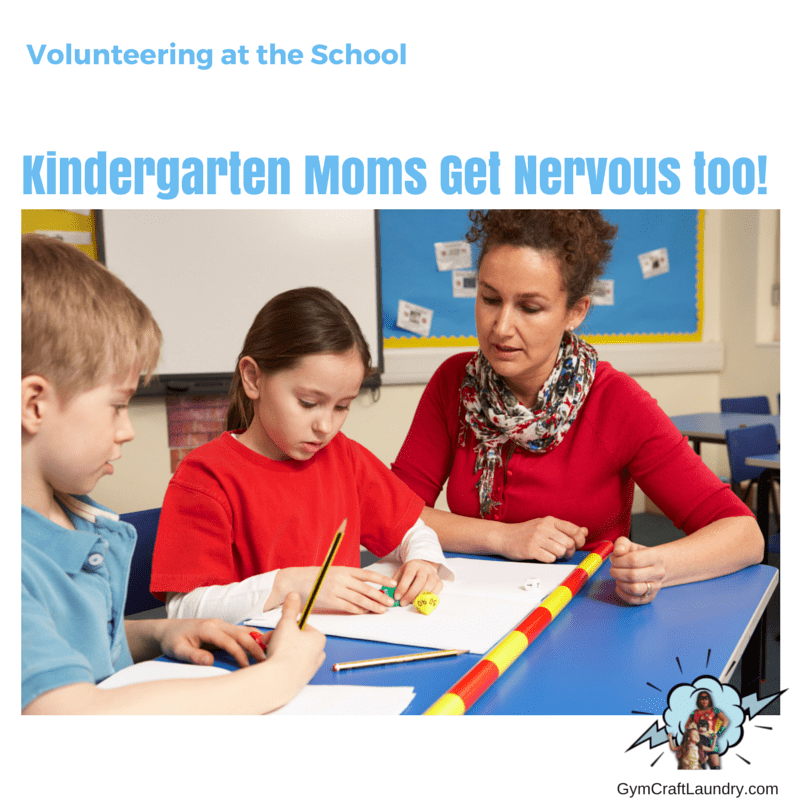 I mean, I've only gotten two of those you-better-volunteer letters.  Hmmmm, I should find out the record of
letters sent to one family and try to beat it.
I still feel a little bit of guilt over being the "never involved, busy with the other child, working mom" for most of this first school year.
And for the previous two days, my son's gotten in trouble for being a boy.  The first day he was totally in the wrong and was reprimanded by both the Hubs and I for making a bad choice.  The second incident is probably more my fault than his, since I am a Ninja and he is my student.  Pork Chop, during a (unauthorized by his Master–me) training exercise, got up from his table because he was done with his work, and bored, crept around his classroom.  He claims he needed to go to the potty and got permission but insists that I don't need to ask his teacher why he got in trouble for it because he might have asked to go to the bathroom on a different day and remembers it wrong, in his words.  According to the note that was sent home, he "was sneaking around the class as if I couldn't see him."  Ahh, the impatience of youth.  One day, young grasshopper, you will be as invisible as your Master.  Until then, all training must be supervised by me.
So, of course it was the perfect time to go volunteer in his class.
I got there and the teacher was reading a story.  Pork Chop was in the back of the circle.  It broke my heart when he noticed me looking at his name on the behavior chart and the tears welled up in his eyes.  He got dinged for talking right before I arrived.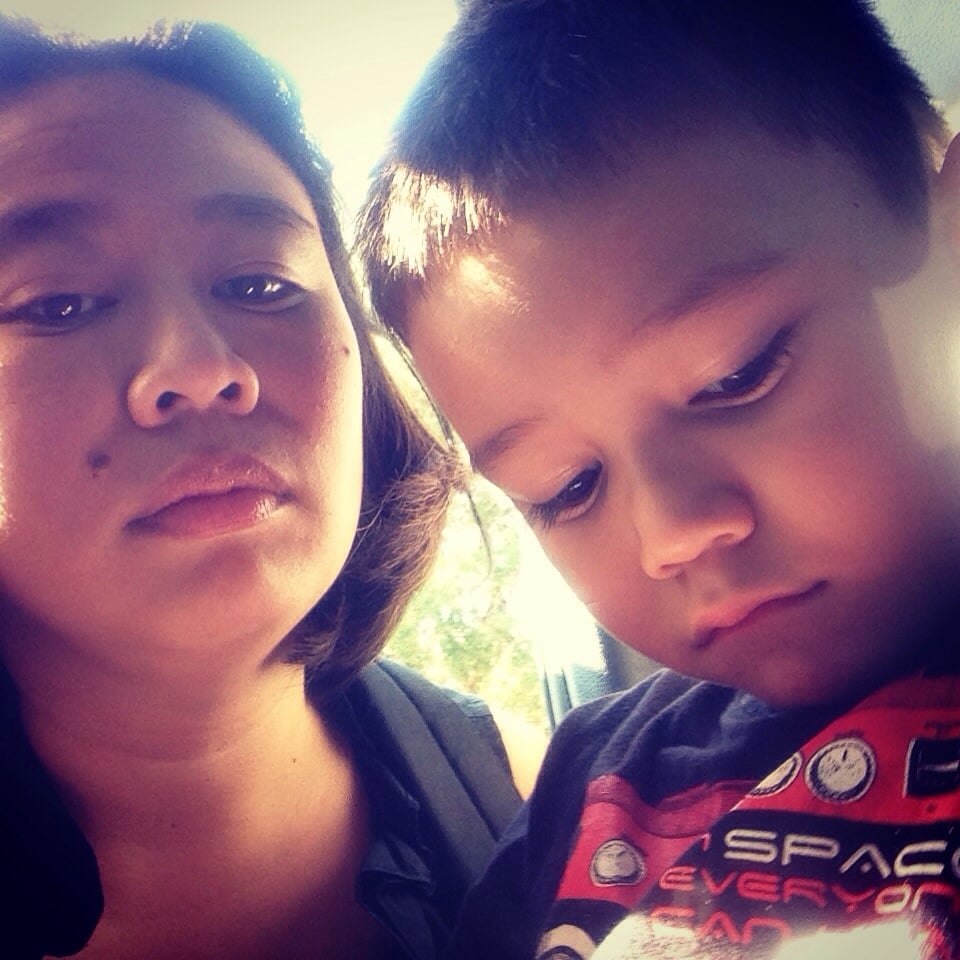 When his teacher was finished reading she handed me a bunch of construction paper and templates to use to cut out pieces for a class project.  The kindergarten building is impressively designed with function in mind.  There is a huge square room that is filled with teaching supplies, where the parents work.  Each kindergarten class shares a partitioned "wall" with the supply area so each class can be heard while the parents are working without their presence actually being a distraction.
There was one other parent in the room.  She was one of those stay at home moms that always look so well put together whether they are volunteering or just dropping off the kids.  Thank goodness I actually dusted Bare Minerals on my face and put on lip gloss.
It was hard to see her around the stacks of boxes and supplies and I was still feeling a little anxiety about being the "new SAHM mom" on the block so after a friendly hello, I focused on painstakingly cutting out Presidents Lincoln and Washington's faces from the construction paper.
She clearly knew her way around the school and the supply room.  After an hour of working silently, she suddenly said, "you look very familiar to me" and we started to talk.  She has two children in the school and knows her way around because she has a third-grader who's been here since kindergarten.  She also worked with me at my old job over ten years ago and was a former employee/friend of one of my cousins.  (Please note:  Once I actually looked at her I remembered her and realized that she isn't just a well put together mom.  She, along with my cousin, were blessed with the always look great gene and were always presentable long before any of us had children.)
Small world.  (Ok, it isn't so small when you remember I have a LARGE family that mostly live in this area. Read about it here.)
Volunteering at the elementary school ended up being a pleasant alternative to folding the mountain of laundry I have waiting for me.  I always wanted to spend more time at the school while I was working but had to use my vacation time to bring Pea to the doctor or to take care of her during her flares.  Being a part of Pork Chop's school life was one of the factors that led me to decide to become a SAHM so volunteering was not something I was avoiding.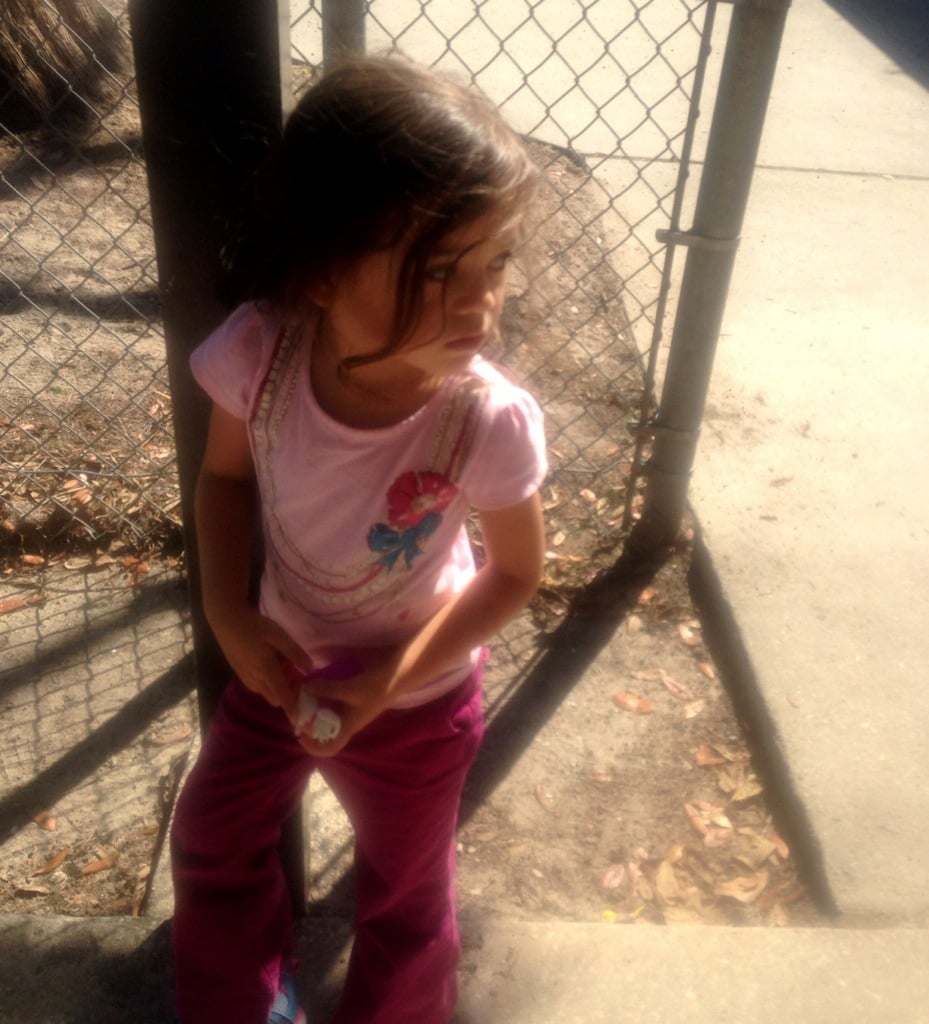 However, the more letters or reminders I get to do something the more reluctant I am to do it.  Kind of like my kids, when I nag at them to clean their rooms!
Do you have anxiety when it comes to doing child related volunteering or meeting new moms?  I don't really get nervous at all when meeting new people or doing things for work etc but when it comes to things that can potentially affect my kid or how I am viewed as a parent I always get a little anxious.  Maybe it is a fear of being judged as a mother?  I don't know why it bothers me so much because the fact of the matter is that someone will always be judging me as a mother.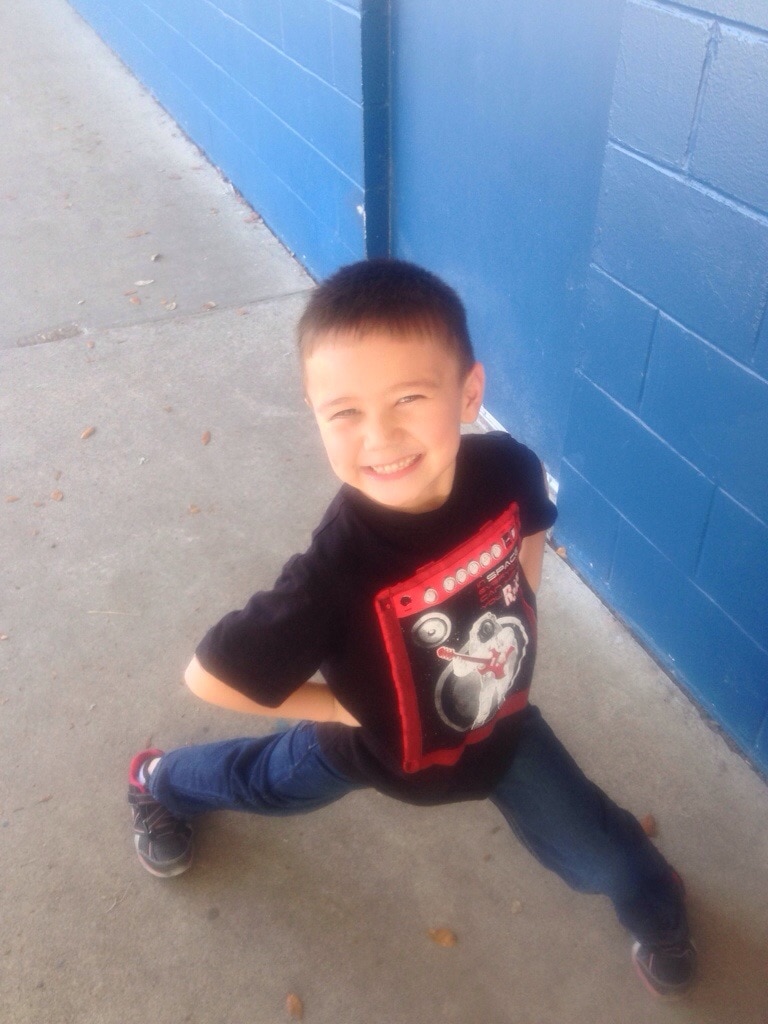 Linking up with Greta for #Ippp