If you follow me on social media (and you should!), then you know that I don't make a big deal of Saint Patrick's Day with my kids. Sure we wear green and pinch each other first thing in the morning (except my son who wears green just about every day), but we don't do the leprechaun trap or antics.
But…seeing as we love
Cheerios Peanut Butter Balls
and our
Valentine's Day Cheerio Balls
were such a big hit, I couldn't help making some Saint Patrick's Day snack balls.
St Patrick's Day Cheerios Peanut Butter Balls

Ingredients
Affiliate links are included for your shopping convenience.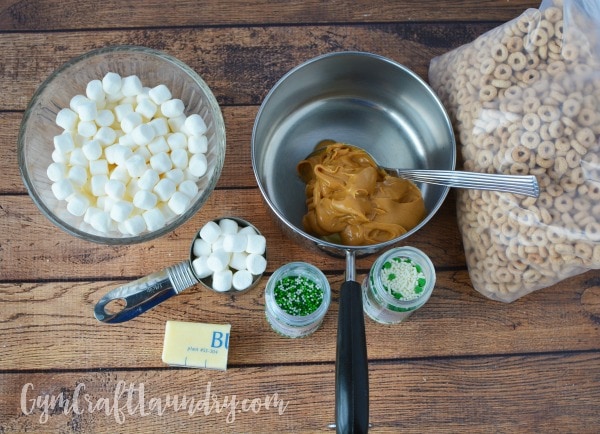 Directions
Heat butter on medium heat until melted.
Add the nut butter to the melted butter. Add 1/2 bag of marshmallows and stir constantly until melted.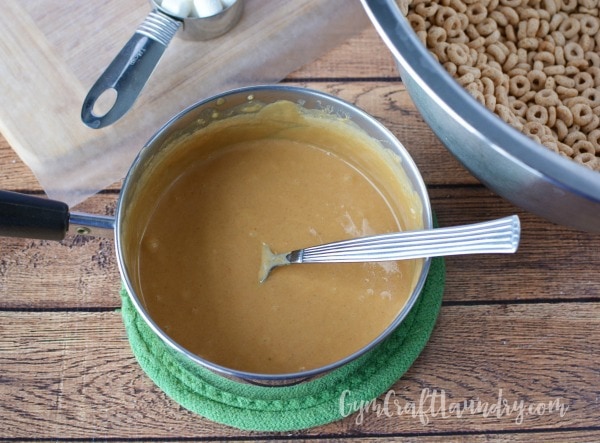 Turn off the heat.
Add the 5 cups of cheerios and the remaining marshmallows.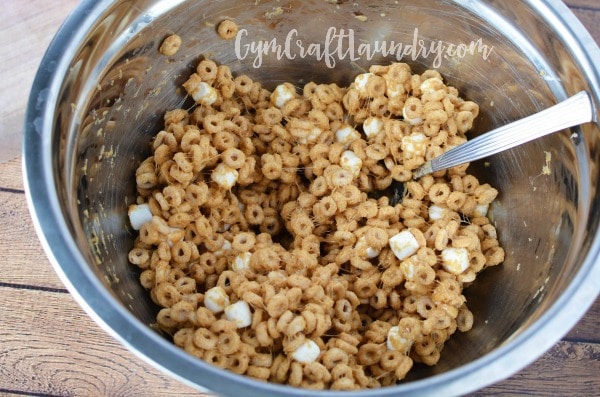 Stir the sticky mess until it's mixed well!
Spray your hands with cooking spray or rub with coconut oil to make rolling balls easier. Trust me, you don't want to skip this step.
Roll the mixture into balls.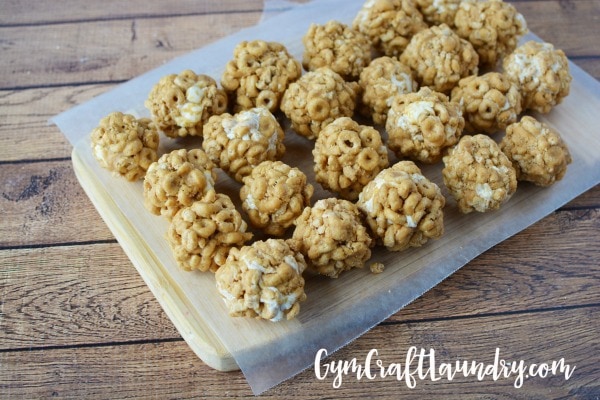 Place white chocolate chips into a plastic zip top bag but leave the bag open. Microwave 30 seconds, knead, and return to microwave in 15-second intervals, kneading after each time. When completely melted, seal bag and snip the corner.
Drizzle melted chocolate on a few balls, about 3, and sprinkle with sprinkles before they harden. Melt chocolate again if needed and drizzle on another few balls.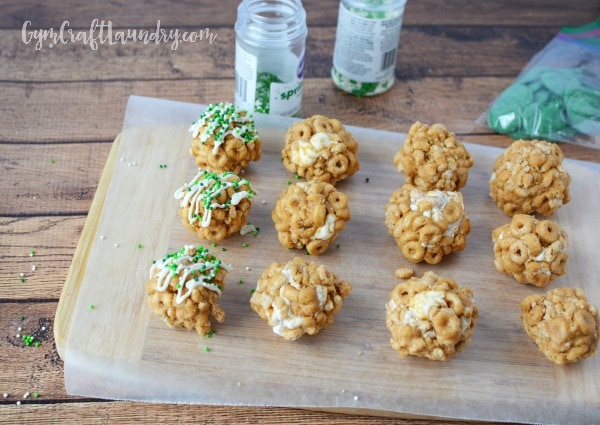 Place green candy melts in a sealable bag but don't seal until it is melted. Heat for 30 seconds and then knead. Continue to microwave in 15-second intervals, kneading after each interval until melted. Seal bag, snip the tip of the bag and pipe shamrocks onto the balls. Let set to harden.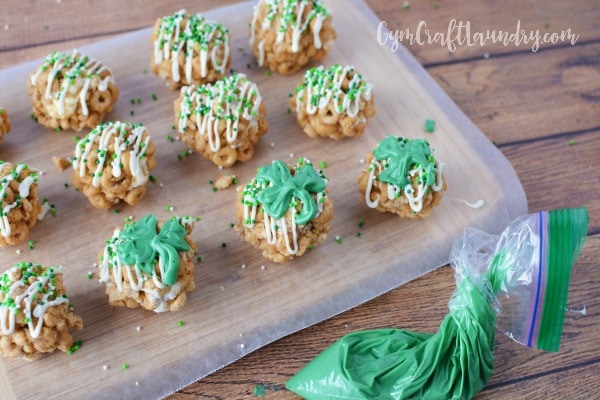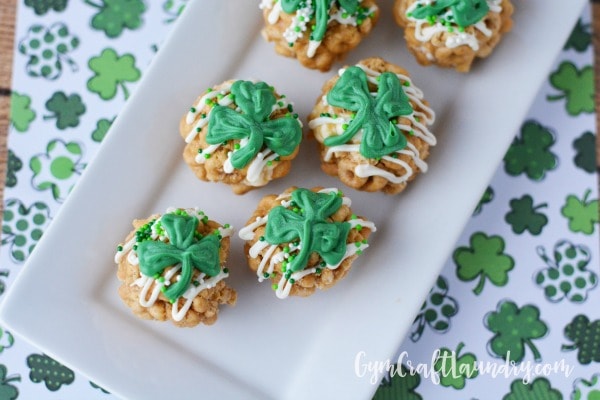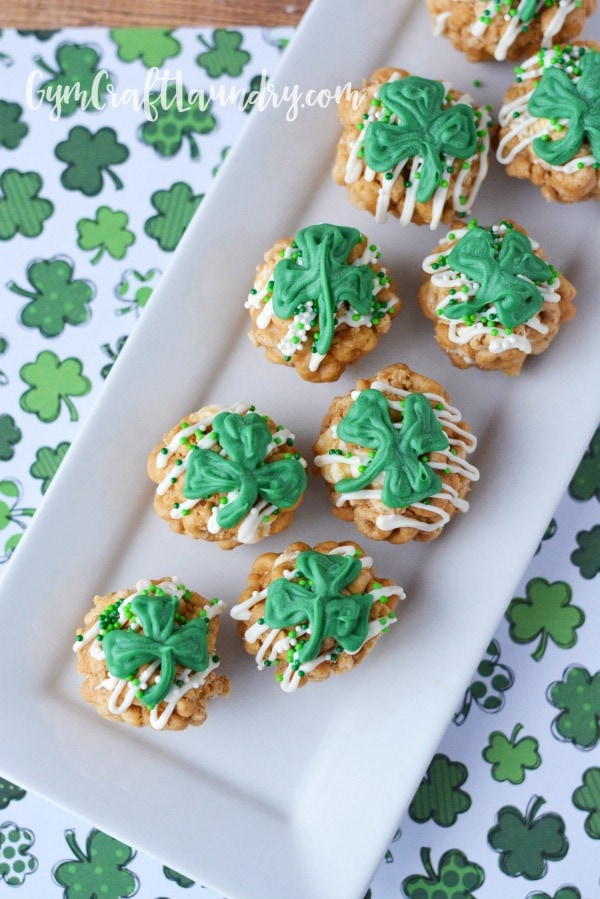 How cute and easy is this to make? These are perfect for classroom parties or just some Saint Patrick's Day fun.
More Cheerios PB Balls:
Rocky Road Cheerios Peanut Butter Balls
Banana Nut Cheerio Peanut Butter Balls