I know it isn't October yet but I couldn't wait.  Halloween crafts are so fun! Take advantage of the excitement to inspire your kids to create. Make some bats and spiders. Play with pumpkins and oobleck. Prepare for a fun and safe Halloween!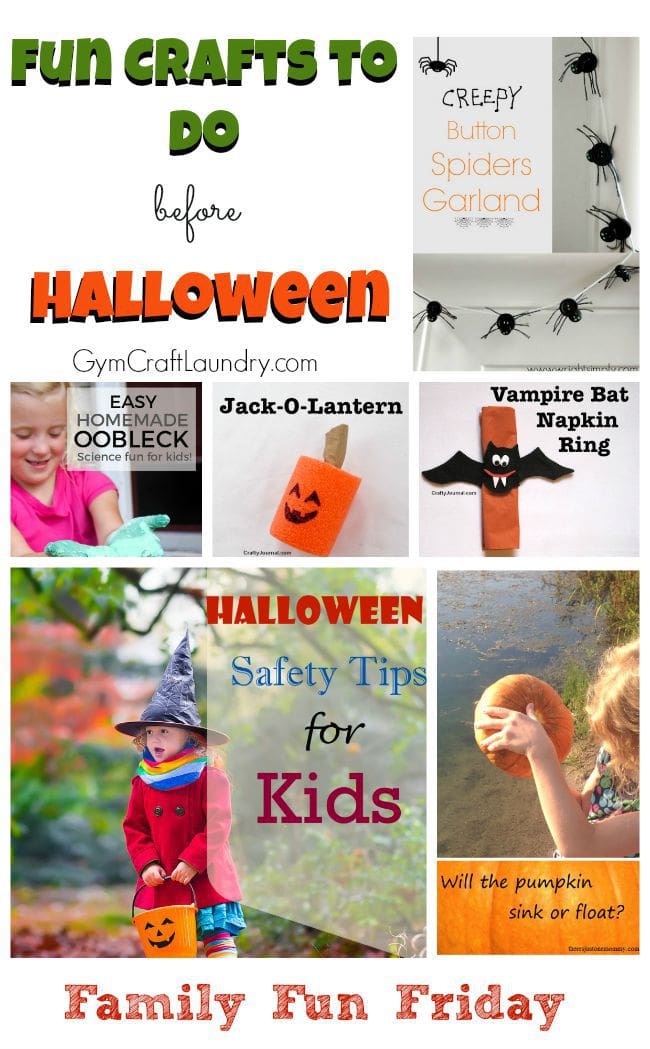 This easy homemade oobleck from Pool Noodle Jack O Lantern has so many Halloween uses! The last time we made some Pork Chop and his friend colored theirs to look like zombie guts. In case you were wondering, zombie guts are dark, bright green that almost looks shiny black in some light.
Ashleigh from Simply Wright shared this Creepy button spiders garland.  I want to make it because it is adorable and very Halloween-y. My husband's extreme hatred of spiders has nothing to do with my desire to make it. At. All.
If you want fun and easy crafts to make with the kids, try this Pool Noodle Jack O Lantern or this Vampire Bat Napkin Ring from Crafty Journal. They will have a blast!
My kids love this science activity from There's Just One Mommy: Do pumpkins sink or float?
However as fun as Halloween is, safety is always a concern. Make sure you read Halloween Safety Tips for Parents from Momless Mom.
Here are some of the crafts we made before Halloween last year.
Onto this week's Party!
Meet our Family Fun Friday hostesses:
Monica created Family Fun Friday and blogs at HappyandBlessedHome.comwhere she shares, easy recipes, free preschool tools and printables, encouraging words for moms, and ideas for having fun together as a family. Follow: Blog / Facebook /Pinterest / Twitter /Google + /Bloglovin'/Instagram. Monica will round-up all the Family Fun Friday posts.
Herchel enjoys blogging about parenting, organizing, crafting, and having good old-fashioned kid fun on her blog Gym, Craft, Laundry. Follow: Blog /Facebook/Pinterest / Twitter /Google +. Herchel will feature organizing and family fun.
Heather blogs at Life of a Homeschool Mom where she shares her heart for homeschooling, resources and freebies for homeschooling moms everywhere. She and her husband are raising three beautiful girls. Follow: Blog/ Facebook / Pinterest / Twitter / Instagram / Google+. Heather will feature fabulous tips and resources for Homeschoolers.


Whitney blogs at That Square Plate. She loves cooking small, flavorful dishes with fresh ingredients, and seafood! She was a picky eater growing up and now she aims to catch up on all she missed! Follow: Blog / Facebook / Pinterest / Twitter/ Instagram/ Bloglovin. Whitney will feature delicious and easy recipes.
To PIN a specific blogger's post please click through and pin directly from their site. If you're a mom keep reading because we have some wonderful fun ideas to inspire you with your little ones and family. My blogging friends are linking up craft ideas, fun in the kitchen, preschool & homeschool ideas, and ways to spend time as a family.
Make sure you visit Happy and Blessed Home to see all of our features this week and to welcome our new co-hosts!
Help and Encouragement for Parents
Monica blogs at Happy and Blessed Home. She rounded up some encouragement and help for parents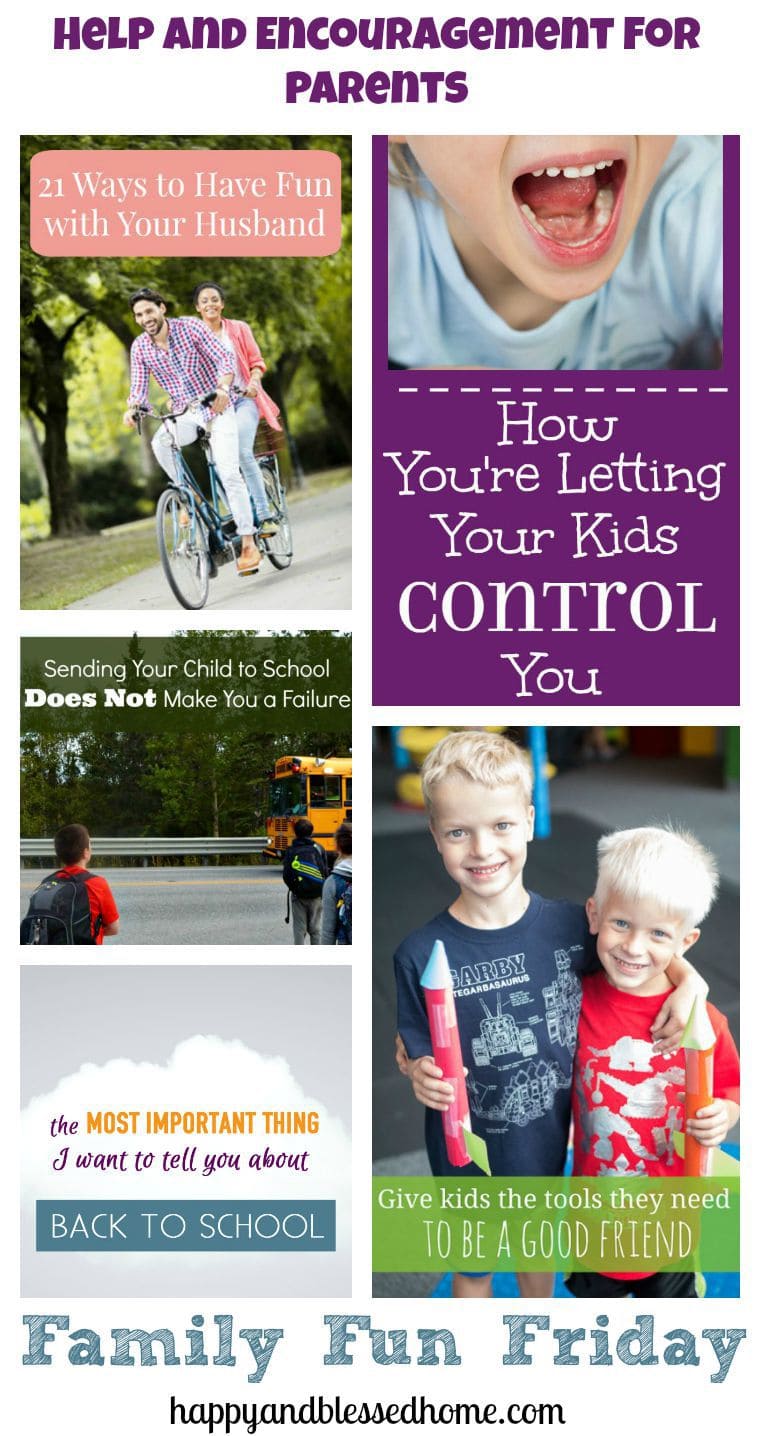 Free Homeschool Science Resources
Heather picked some Homeschool Science Resources and rounded them up on Life of a Homeschool Mom. The best news? They are all FREE!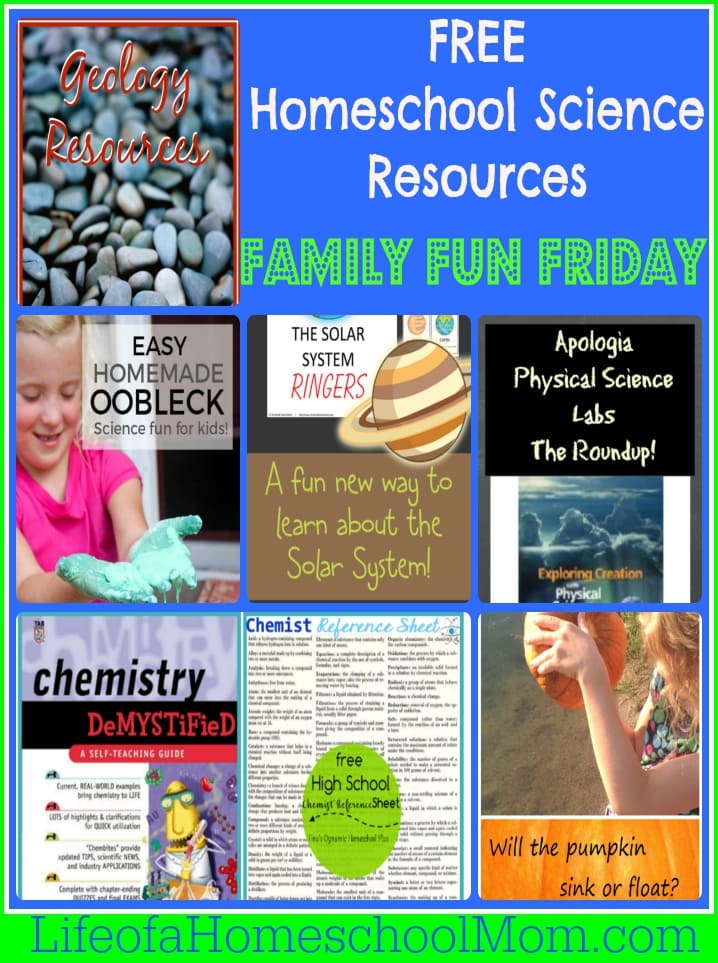 Sweet Breakfast Treats
Whitney has my mouth watering this week. Check out the sweet breakfast treats she rounded up on That Square Plate!