The next circle of Hell is otherwise known as that time my whole household got hit with the most awful stomach virus ever. That virus earned the title of most awful stomach virus ever by having the audacity to last a full week instead of the normal 24-48 hours of most stomach bugs.
And now we are entering flu season. Children are back in school and sharing all sorts of nasty germs.  If you are looking for advice on what parents should have just in case. You've come to the right place.
In the months leading up to that horrific virus, I stocked up on rice and other non-perishables.  I even had quite a few packets of Lipton chicken soup with extra noodles in the cupboard (our favorite) thank goodness.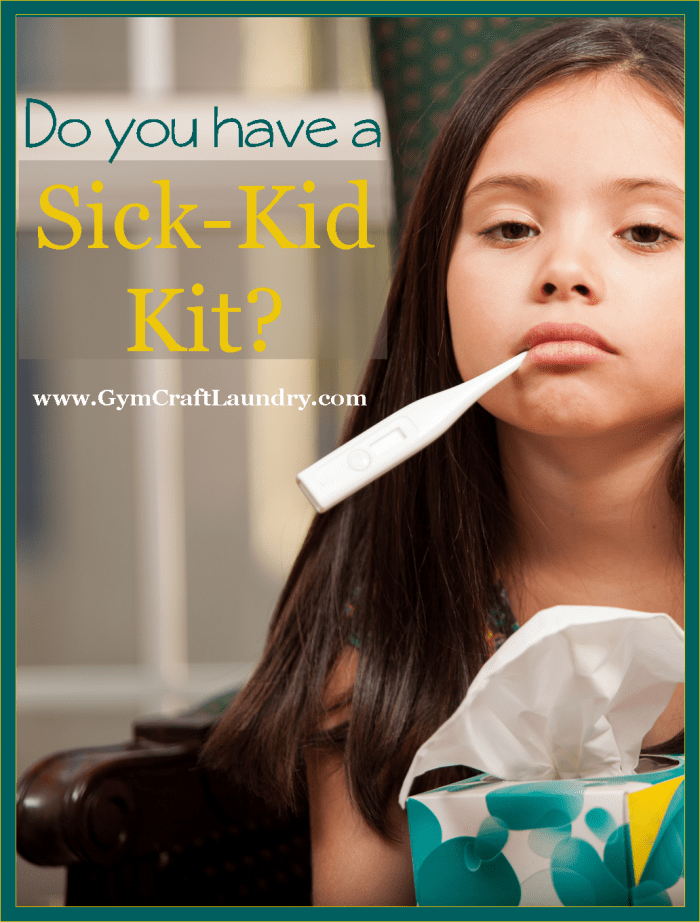 However, what I didn't have was what I needed to treat my sick kids.  I had no choice but to bring the sick kid with me to the store to get them.  (One of the little luxuries that I gave up when my husband began working overseas periodically is my naptime trip to the store by myself.)
The following contains affiliate links for your shopping convenience.
But I learn from my mistakes and now I am armed and ready with my sick kid kit!  I have:
Sick Kid Treatment Kit
tissue boxes
Clorox wipes
Lysol
Acetaminophen in the event of a fever
Ibuprofen
cough drops
Thermometer/covers
hand sanitizer
popsicles to help the medicine go down.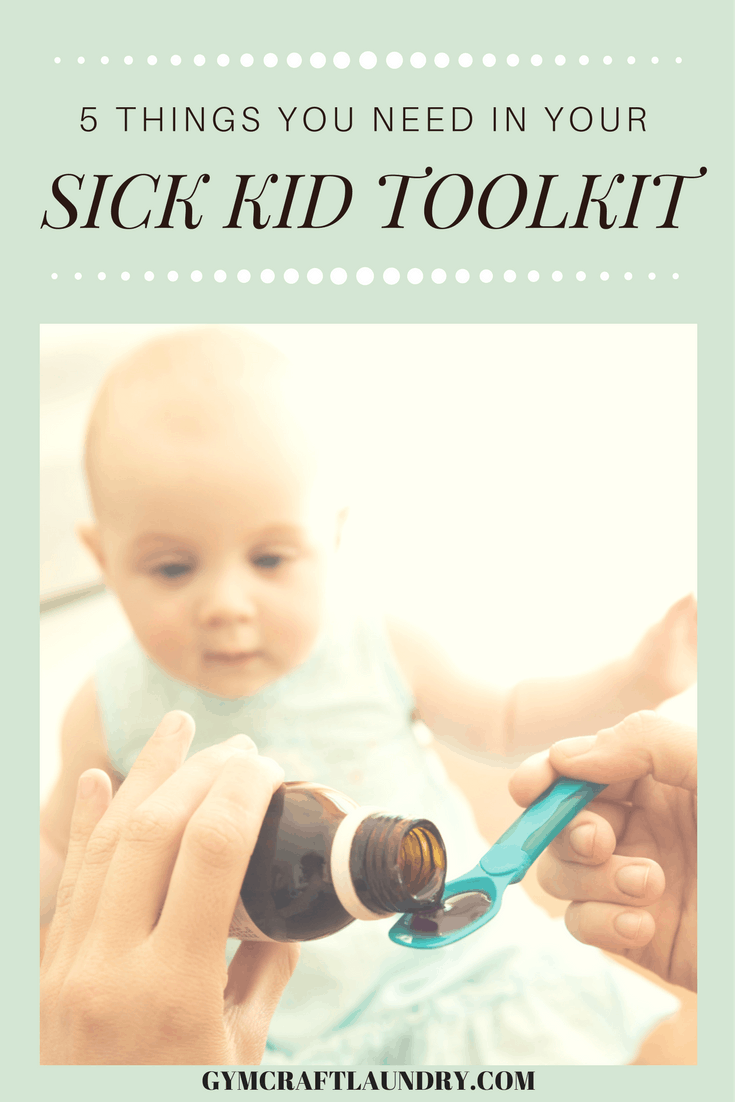 I also now know what is needed to make home rehydration fluid.  This is the World Health Organization's recipe:
1/2 tsp table salt
1/2 tsp potassium salt (found in salt substitutes)
1/2 tsp baking soda
2 TBL sugar
1 liter of water
sugar free kool aid for taste
And for the hardest part (at least for me) of taking care of sick pre-schoolers….the time when they are well enough to be mobile but not well enough to be out and about:
Fresh crayons
Dollar store puzzles
new coloring books
I plan on making chicken soup from scratch and freezing it but haven't gotten around to that part yet 🙂 but at least I am mostly ready for the next illness.
Of course with my luck it won't be anytime soon because I am now prepared for it….but that really isn't a bad thing!
Did I forget something?  Any suggestions?
You might be interested in these helpful sick kid posts!
Night time cough relief tips from other moms
Caregiving hacks for when your child has a Stomach Bug