I've been so worried about the end of the school year that it took me a while to remember that we will have lots of quality family fun this summer.  Sometimes, I get overwhelmed by my to do list and forget that the most important thing is spending the time together.
This week on Family Fun Friday, my features are all about having fun!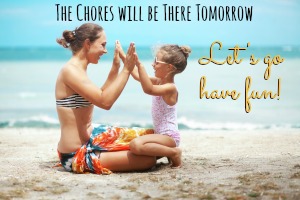 I believe that fun and learning are not mutually exclusive.  I like to say that when the learning is fun–it sticks!
I picked some wonderful posts this week and I thank each blogger for linking up with us for Family Fun Friday.
1. Non Toy Gifts shared these nifty Playing with Cardboard Boxes ideas.  We like to make planes and castles with cardboard around here!
2. These Build your Own Wind Cars from One Little Project look so fun.  Perfect for racing.
3. Nothing can beat having fun in the pool on a hot summer day.  The Resourceful Mama shares how her kids jumped at the age of two from a diving board and why it is important! My kids still make me nervous in the deep end.  I wasn't as brave when my kids were 2!
4. Wonder Baby has some favorite lights and music toy picks for visually impaired and light perception impaired children.
5.  This rocket air pressure science experiment is another one that is both fun and educational!
6. After all that fun it's always time for a healthy snack.  Mommy in Sports has the Top 5 Healthy Snacks for kids playing sports!
Onto the Link Party!
Family Fun Friday is a weekly link party where bloggers share their family oriented crafts,
recipes
, thoughts, homeschool tips and activities.  Each week each co-host picks SIX features!  Link up your
best
posts for the chance of being featured on five blogs.  We have a great community here at Family Fun Friday with over 200 posts linked up each week.  Moms take a minute to surf around and see what is linked.  I'm sure you'll find something fabulous.
Meet our Family Fun Friday hostesses:
Check out these fun features from the cohosts!
This week Selena is featuring homeschool inspiration.  Be sure to check out these adorable links on Look We're Learning!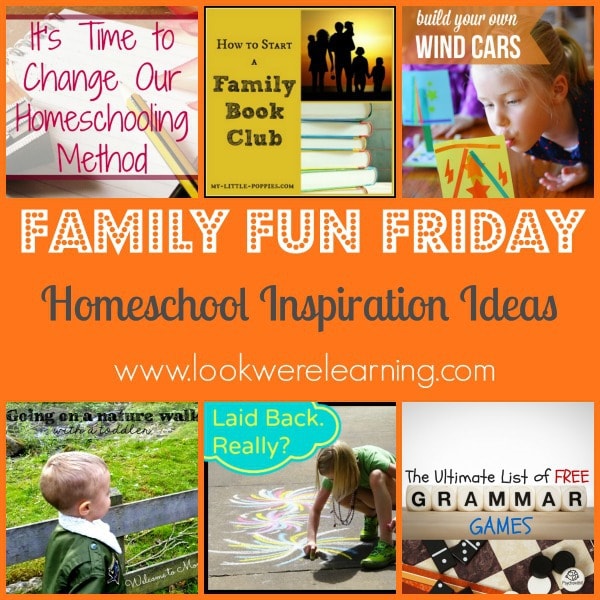 This week Britta found some wonder family side dishes.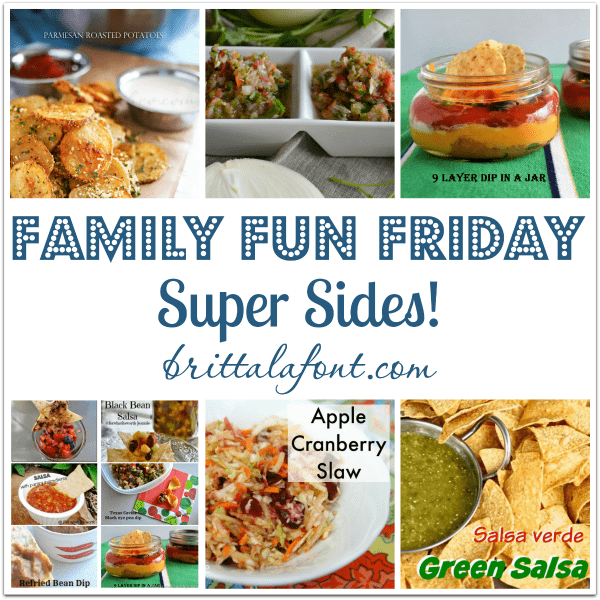 If you enjoy the features on Family Fun Friday please leave me a comment, I would love to hear from you! If you see things that you like here – please PIN them on Pinterest! If you PIN these lists it will help this blogging party grow. To PIN a specific blogger's post please click through and pin directly from their site. If you're a mom keep reading because we have some wonderful fun ideas to inspire you with your little ones and family. My blogging friends are linking up craft ideas, fun in the kitchen, preschool & homeschool ideas, and way