One of the side benefits of decluttering is all the cool stuff I forgot I had. Today I came across another old stash of scented wax cubes. So I decided to use them up and give them away as gifts. The following is a tutorial that is probably too easy to be called a "tutorial" on how to make a homemade car air freshener.
I don't use candles or artificially scented wax cubes in my home anymore because it affects our allergies but my sister loves them. I've also had a few readers contact me asking how to make a wax warmer out of a mason jar for the car.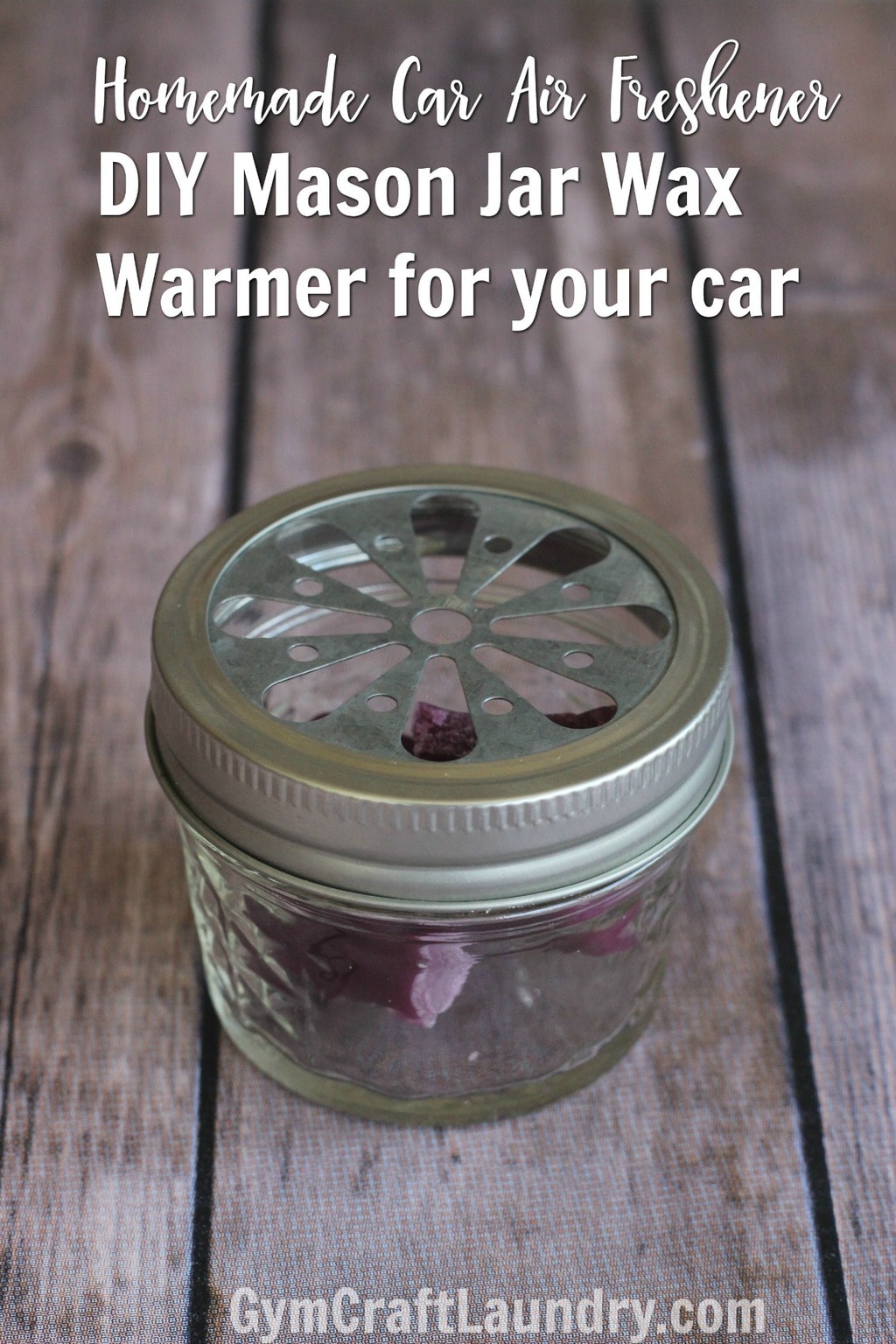 This DIY  air freshener idea works very well in the warmer months.
DIY Homemade Car Air Freshener
Affiliate links are included in this post.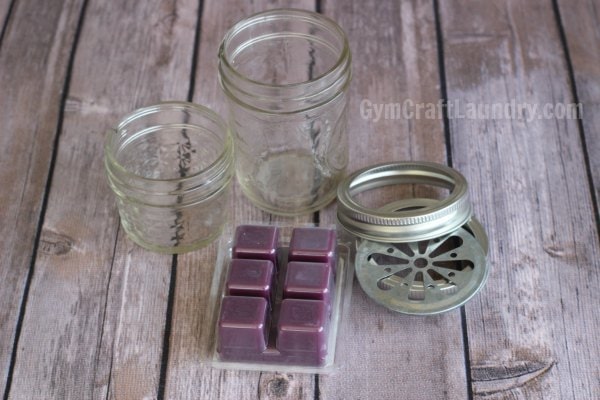 Materials
*note I prefer to use 4 oz jars for this project because the jar sits lower in the vehicle's cup holder and is less likely to spill.
Directions:
Ready for the super complicated directions?
Open the jar.
Open the package containing the scented wax cubes.
Break off two scented wax cubes.
Place them into the jar.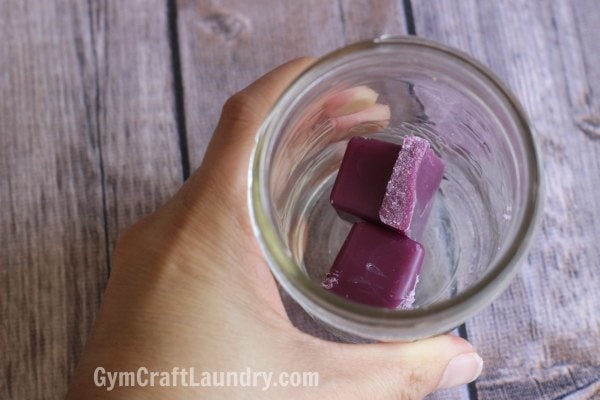 Put the daisy lid on top of the jar and screw on the lid ring.
Place in an out of the way cup holder.
You made your own car air freshener.
Good job. See, you can be a crafter too.
You want to know what's scary about this project. It works surprisingly well. It takes no time at all for the wax to melt in your car with your windows up.
Related: The Car Air Freshener DIY Tutorial You Need This Spring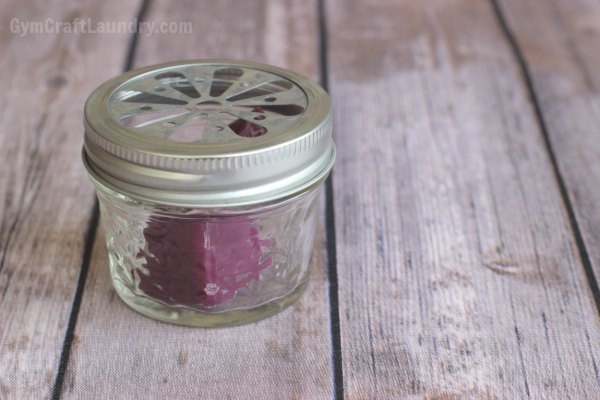 Think of this when you have your child in the car. I personally like the idea of leaving your left shoe in the back of the car with the baby. No matter how tired or frazzled you are, you will not forget to grab your shoe next to your sleeping baby.
We live in Florida and it is heartbreaking that at least one child dies in a hot car each year.
Looking for more homemade car air freshener ideas?
DIY Customized Car Air Freshener
Easy homemade car air freshener