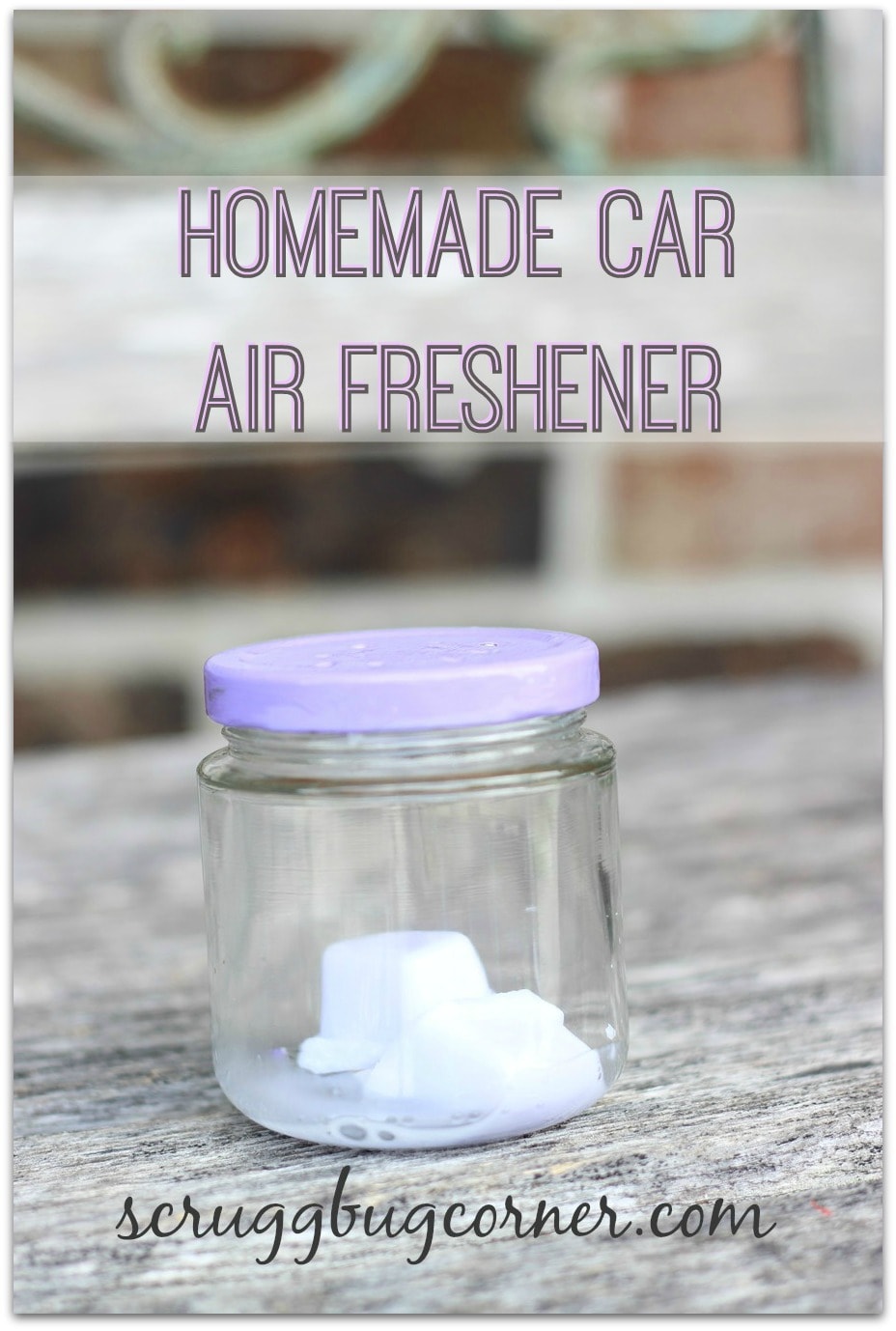 Though my youngest is finally entering the "School Aged" years, my car still remembers the destructive toddler years. No matter how long it has been since a sippy cup filled with milk or soymilk has been in my car, I swear I can still catch a whiff of it whenever my car air freshener wears off.
I like to buy the Yankee Candle Air Fresheners but they haven't been lasting as long as I would like so I decided to try one on my own.
I am a big fan of the smell of lavender.  It is relaxing and supposed to help relieve stress.  I have two mini tornadoes kids that specialize in pushing my buttons and indoor demolition.  I need every bit of help I can get when it comes to remaining calm and collected.  And I do love the smell.
My awesome mother in law got me a Scentsy warmer and some Scentsy wax melts.  Though I love the scent, it was way too strong and I ended up putting the set away.
My car, like all cars in Florida, gets HOT.  (It is tragic how many children are left in cars despite the temperatures.  Even five minutes is too long, people!)  I decided to put the left over Scentsy cubes to use by making some homemade car air freshener.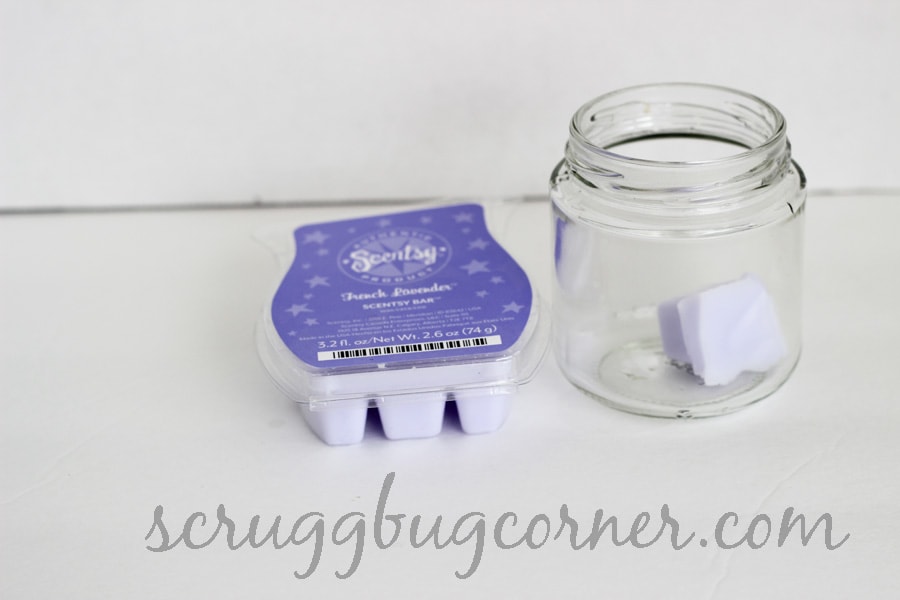 I found a small jar that I am sure used to have artichoke hearts in it based on the size and dropped two cubes in it.
I wanted the scent to be able to escape the jar so I used a nail and a hammer to poke out some holes.
To pretty up the jar a bit, I painted the top a nice lavender.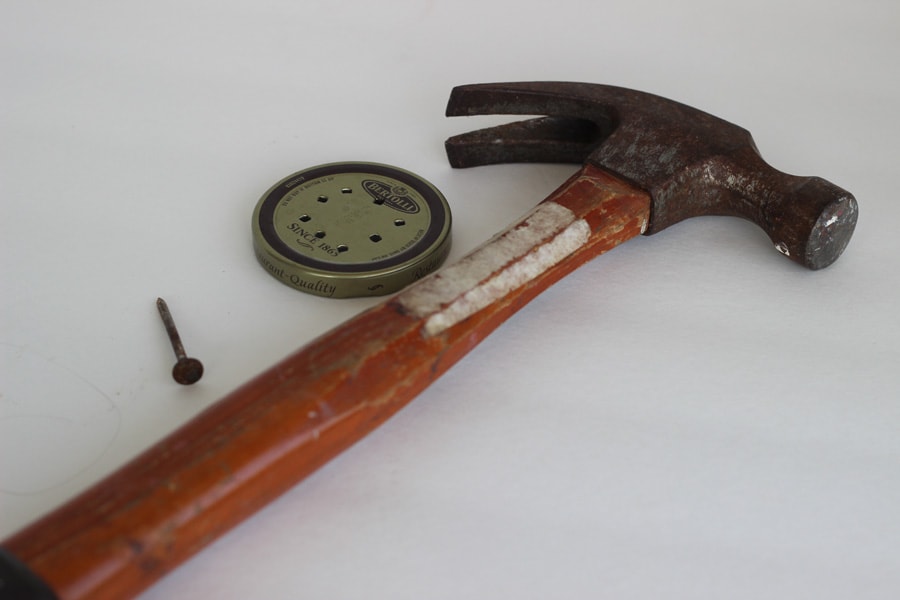 The jar fits perfectly in my cup holder. Wax tarts and scented wax cubes are very inexpensive.  Quality car fresheners can be pricey so it is nice to get the same scent in my car for much less!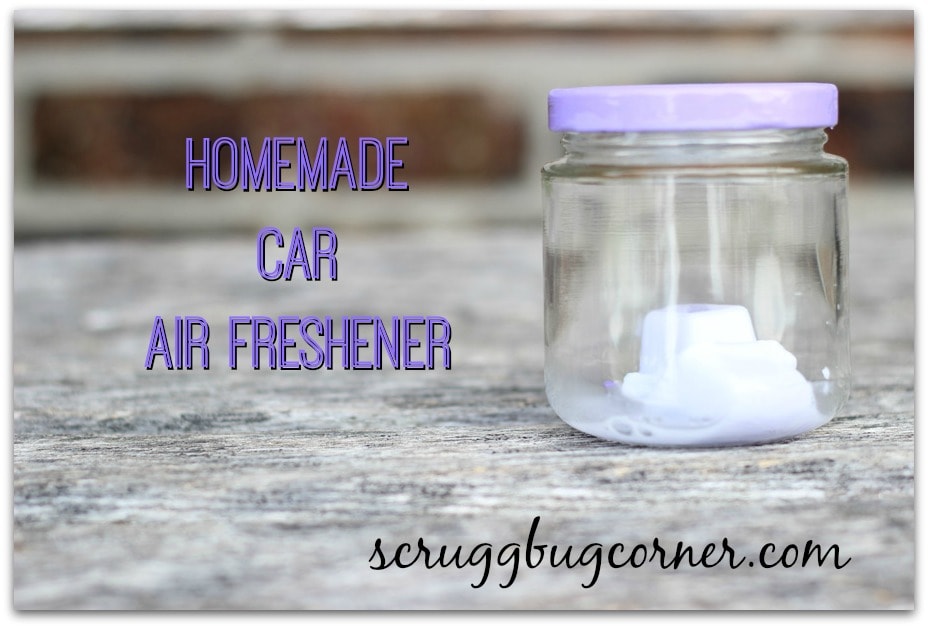 My car gets very warm in the sun so the wax melts a little bit.  It doesn't become a completely liquid puddle so it isn't as strong of a scent as it is on a warmer.  However, it is the perfect amount of scent for the car.
I can't wait until Christmas when I make one with pine scented wax melts in it.  I love the smell of Christmas trees.
Don't like the idea of wax in your car?  Check out this DIY Car Air Freshener option.
Resources:
(affiliate links)
mason jars
Soy Wax Tarts