I used to be scared to cook fish. I know that there are many folks out there that can't stomach the idea of eating fish but I am not one of them.
I worry that I will under or over cook it. Seafood is temperamental like that.
But fish is packed with protein and healthy fats and I can eat it on Fridays during Lent. J When I was younger, Fridays during Lent meant several trips to McDonalds.
Now that I am creeping up on forty McDonalds doesn't play nicely with my body fat. I can feel the pounds start to pack on before I even take a bite!
Luckily my fear of ruining fish isn't as debilitating as it once was. Fish cooks quickly so it's perfect for busy moms.
Easy Baked Tilapia and Veggie Pasta Salad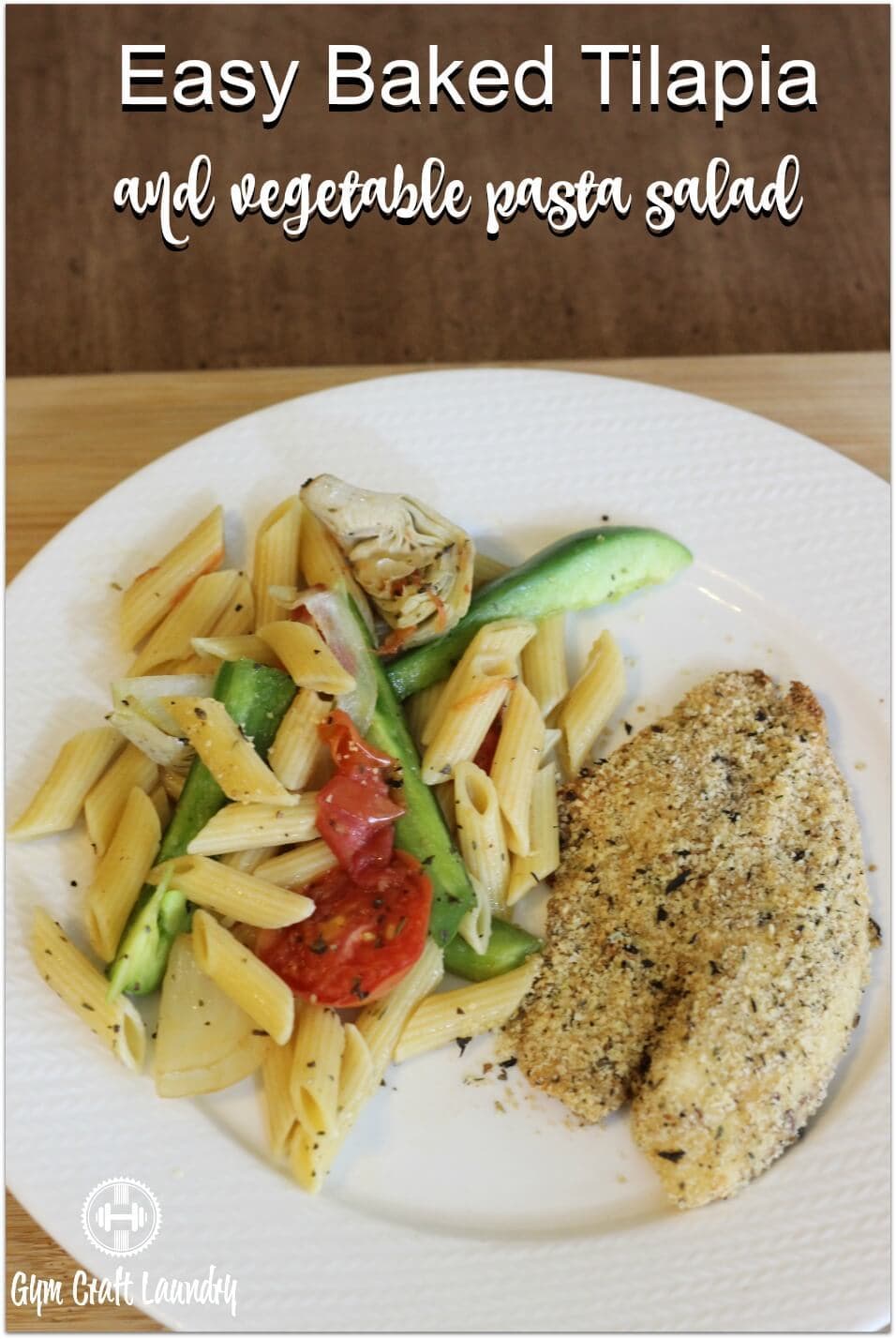 Ingredients: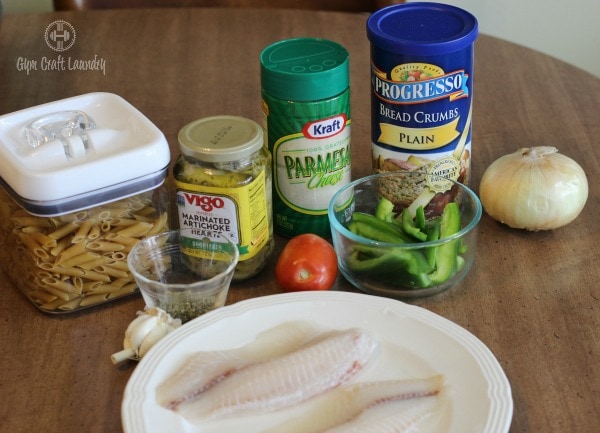 4 Tilapia filets
1/2 cup Progresso Bread Crumbs
1/2 cup parmesan cheese
2 TB Italian Seasoning, additional seasoning to taste for pasta
sliced Green Bell Peppers
sliced onions
sliced tomato
1 jar of marinated artichoke hearts
2-3 cloves minced garlic
olive oil
Pasta of choice (I used Hidden Vegetables Penne)
Directions:
Preheat oven to 350 degrees
Combine parmesan, bread crumbs, and italian seasoning in a shallow bowl.
Wet fish and dredge in bread crumb mixture.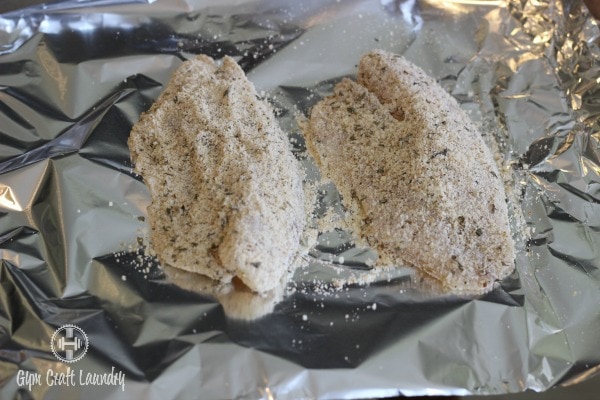 Place in an even layer on a foil covered baking sheet that has been sprayed with cooking spray.
Bake approximately 20 minutes until fish easily flakes when poked with a fork.
Cook pasta as directed on box.
Remove from heat and set aside.
Saute onions and garlic in a tablespoon of olive oil for approximately 2 minutes
Add other vegetables
Add 4 ozs of marinated artichoke hearts (and the liquid from the jar)
Add cooked pasta
Sprinkle with Italian seasoning, salt, and pepper to taste.
Serve warm or cold.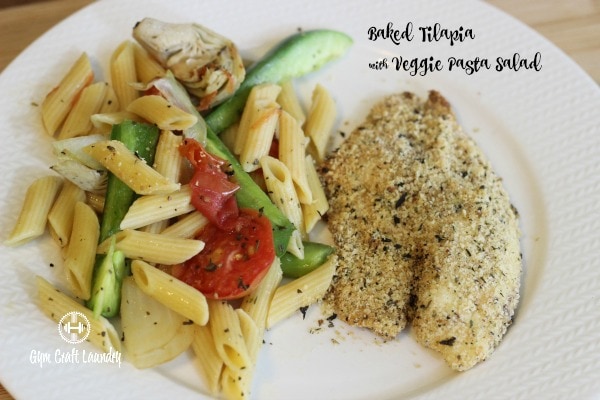 This meal is quick, easy and healthy! Italian food is delicious but doesn't have to be unhealthy. Want to try it yourself? Enter to win $10 Paypal Cash. This giveaway is open worldwide!
a Rafflecopter giveaway

Want more healthy recipe ideas?