Affiliate links are included in this article.
Now, more than ever, people suffer from various forms of heightened anxiety and stress. Rather than be prescribed medications, more and more people are searching for alternative ways to manage their anxiety. Whether you have daily anxiety, situational anxiety, panic attacks, or you simply have a hard time managing stress in your life, there are some great alternatives for everyone. For many people anxiety can be alleviated by simply living a healthier life style. However, some of us are not so lucky. I use essential oils to help anxiety and provide emotional support.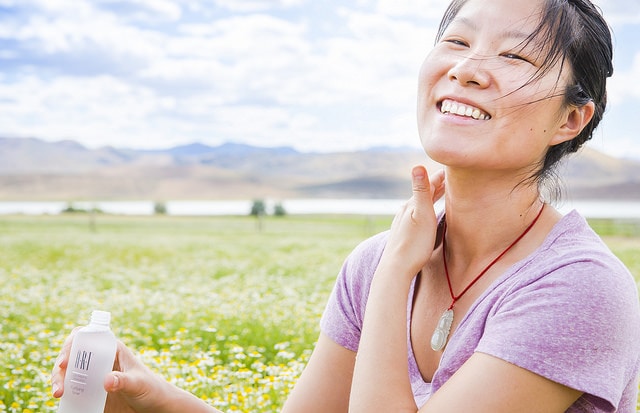 One of the most important things to remember when using essential oils is quality. If you are not using quality oils you will not see results with oils. Most Aromatherapists will only recommend you use therapeutic grade essential oils on your body (topically) or ingesting them. Some Aromatherapists do not recommend ingesting oils but for the most part they say it's okay. Just as with over the counter medications, essential oils work differently for everyone, so often you have to try several different kinds before you find the right blend for your anxiety or stress.
The Five Most Commonly Used Oils for Emotional Support:
1. Lavender
2. Cedarwood
3. Frankincense
4. Copaiba
5. Roman Chamomile
The Five Most Commonly Used Oil Blends for Anxiety
1. Valor
2. Stress Away
3. Peace and Calming
4. Gentle Baby
5. Tranquility
How do I use essential oils to alleviate anxiety?
Every oil has different therapeutic properties that help when applied both topically and diffused (aka aromatherapy). There are many different places you can put essential oils topically to help soothe you during moments of anxiety. The following are ways you can use both the single oil and the blends listed above.
1. Wrists, neck, behind ears, jaw line, and forehead
2. The vita flex points on your feet and shins, including your big toe and inner ankles. These areas are said to directly affect your nervous system. Often, these vita flex points are where massage therapists, aroma therapists, and acupuncturists focus for people suffering from anxiety. There are many visuals out there to help you find where is best for you to use essential oils topically.
3. Lastly, you can apply oils directly on your forehead and jaw line (apply to both places for best results).
Diffusing:
Diffusing essential oils can sometimes work better than applying topically when dealing with daily anxiety. When you wake up in the morning make it you first priority to drink a tall glass of water and place some soothing oils in your diffuser. This sets you up for an anxiety free day.
I cannot guarantee the effectiveness of any types of oils that are not labeled therapeutic grade oils. It is important to do your research when using essential oils.
I use essential oils in place of air fresheners and candles to bring peace and a pleasant atmosphere in my home!
If you want to learn more about essential oils,†register now for my free 14 Day email course: Essential Oils 101



Lavender is my favorite scent. What is yours?
I also use essential oils to make cleaning supplies! Want to find out why?
Why this horrible housewife makes her own cleaning supplies.