While much of the country is still chilly, spring has come to the South.  The yellow haze in the air and the pollen covered vehicles is testament to spring's arrival.  Two hours after I scooped leaves out of the pool, I came back home to find that the neighbor's trees released their masses of helicopter seeds–a good number of them landed in the freshly cleaned pool, of course.
Rather than focus on my allergies, I've decided to remember that spring is a time of rebirth and planting.  Our "garden" definitely needs some work.  The weeds and grass have pretty much crowded out any fruits and vegetables that I attempted to grow last year.
This weekend the kids and I will be outside learning about plants and hopefully sowing some seeds.  We had so much fun last year with our lettuce.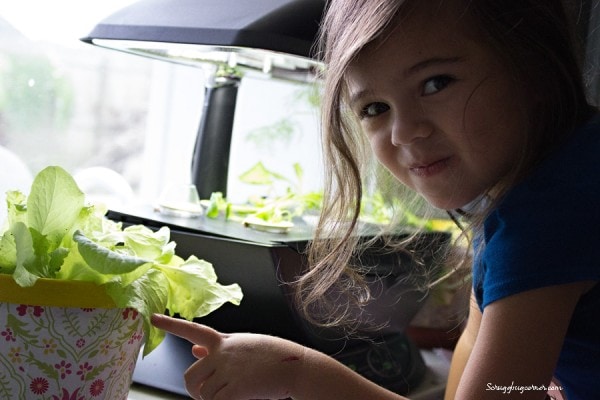 I chose this week's Family Fun Friday features with spring planting in mind.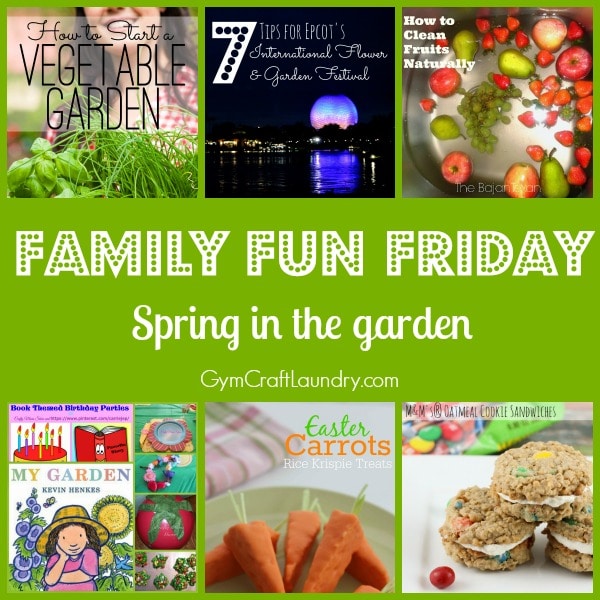 How to start a vegetable garden is perfect for those with a black thumb like mine.
Have a child that loves the garden?  Check out these garden party ideas! 
If you want to see how the pros do it, don't miss Epcot's international flower garden festival–but don't forget to read these tips first!
If you aren't sure how to clean your harvest or the goodies you pick up at the Farmer's market BajanTexan has can teach you how to clean fruits and veggies naturally.
Want a sweet treat that looks like you pulled it up from the garden?  Look at these adorable carrot rice krispy treats!
So maybe this last feature isn't about gardening.  But these oatmeal cookie sandwiches are calling my name!
Meet our Family Fun Friday hostesses: