I have a confession to make. We're floating through summer like dandelion seeds. 
I'm not big on overscheduled summers. I like to decompress after the spring soccer season and before the fall season starts. Most years I try to schedule a vacation and one activity. Last year, went on our Disney Cruise (read my reasons for wanting a do-0ver here) and Pork Chop participated in a week long sports camp.
We also went to the gym from 4-6pm every weekday where they played with the other kids in the gym kids' club last summer.
But this year is even less scheduled than usual. We don't have a vacation planned. I didn't enroll the kids in any summer camps. I decided to follow the herd and take this popular parenting tip for mothers to heart: Do less.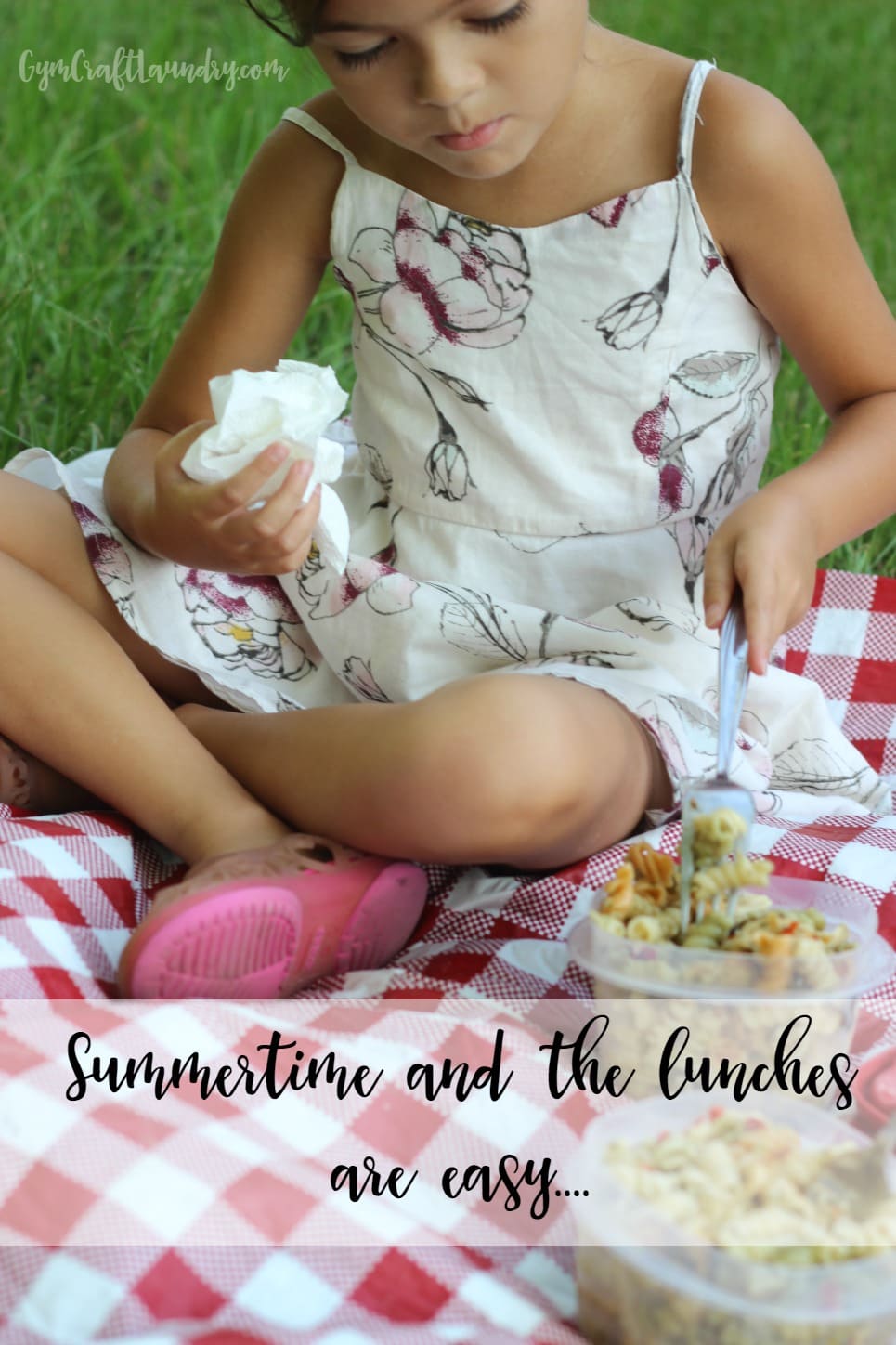 I haven't even gone to the gym. I have good reasons, though. My gym partner moved to BFE (aka across the bridge and into another county). And we turned the garage into a gym. All I needed was a squat rack! Now that we have one all I need is for the 100-degree weather and 90% humidity to stop so I can use it.
Now that my husband is working a normal day job, a routine is taking shape. And the routine revolves around meal times. (Isn't that how it normally goes?)
Sticking to dedicated mealtimes, when you prepare and cook every meal every day, can be stifling. More so, I get especially annoyed when we have to stop what we are doing so I can get lunch or dinner ready.
So I've been coming up with easy to prepare lunches. Pork Chop and Pea eat the same lunch every day during the school year–at their request. They eat turkey sandwiches every single day.
I'm not surprised that they aren't all that interested in sandwiches during summer break.
Although, we do easy homemade "lunchables" every now and then.
Another super easy lunch is a cold pasta salad. I add grilled chicken to give it some protein.
These Suddenly Salad pasta salad varieties that I grabbed at Publix are perfect for quick prep ahead meals.
I simply grilled a few chicken tenders and made the pasta salad according to the package directions then tossed the two together and refrigerated them.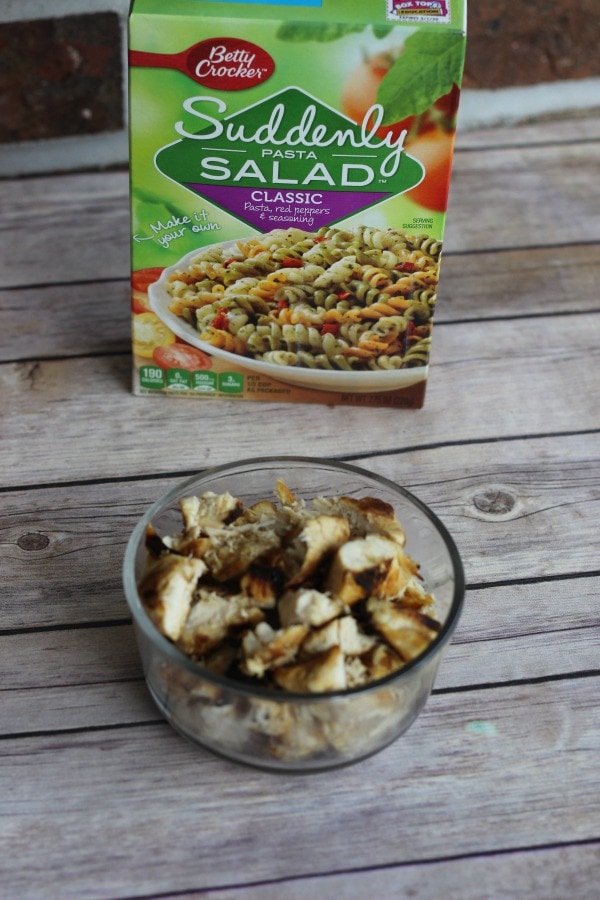 I just put them in a lunch cooler and tote the cold pasta with us. Then when the kids get hungry we can plop down a blanket (or plastic tablecloth) and eat outside!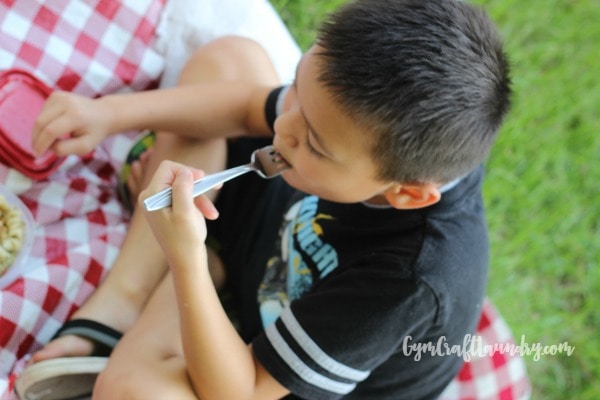 Through the month of July, when the summer seems to stretch forever, you can grab Suddenly Salad Pasta from Publix at a great deal. Simply download this coupon and head to the store. There are several flavor options to choose from so everyone will be happy.
We're even hosting this $15 Paypal Cash giveaway (open worldwide). The winner gets to buy a few boxes on us! The giveaway runs from now through 7/18/2016. Good luck!
a Rafflecopter giveaway