Happy New Year!  I am not making a resolution this year.  I outlined some changes I wanted to make in myself and my habits a few months ago and am focused on maintaining consistency in my goals.
However, my personal goals are dealing with healthy living, organization, and homemaking which is in line with popular New Year's resolution.  This week for Family Fun Friday I am featuring some posts with great tips on planning out executing new goals.  I hope you enjoy and Happy New Year from my family to yours!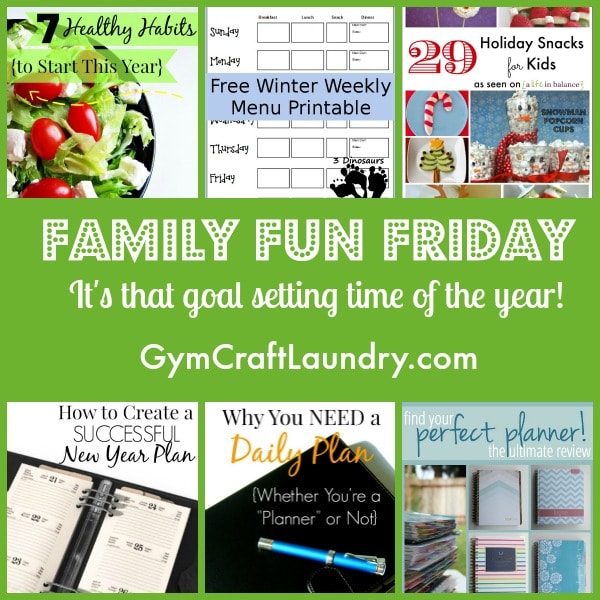 7 Healthy Habits to Start this Year
Free Winter Weekly Menu Printable
How to Create a Successful New Year Plan
Meet our Family Fun Friday hostesses:
Check out these fun features from the cohosts!
From Selena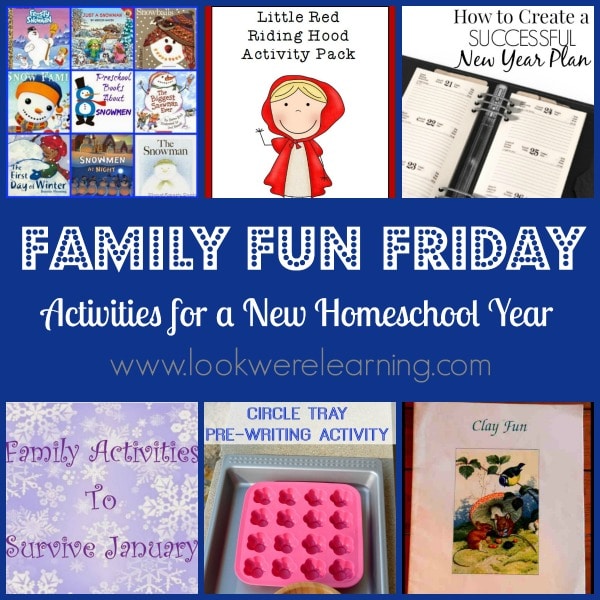 If you enjoy the features on Family Fun Friday please leave me a comment, I would love to hear from you! If you see things that you like here – please PIN them on Pinterest! If you PIN these lists it will help this blogging party grow. To PIN a specific blogger's post please click through and pin directly from their site. If you're a mom keep reading because we have some wonderful fun ideas to inspire you with your little ones and family. My blogging friends are linking up craft ideas, fun in the kitchen, preschool & homeschool ideas, and ways to spend time as a family. It's time for Family Fun Friday!