The Gym Craft Laundry lifestyle is all about family fun in the sun! Whether we are out at the soccer fields, taking a "park break," or sailing away on a Disney cruise, we love to spend time together outdoors.
We live in the perfect state for us. It's February and I am wearing shorts and flip flops. I love Florida.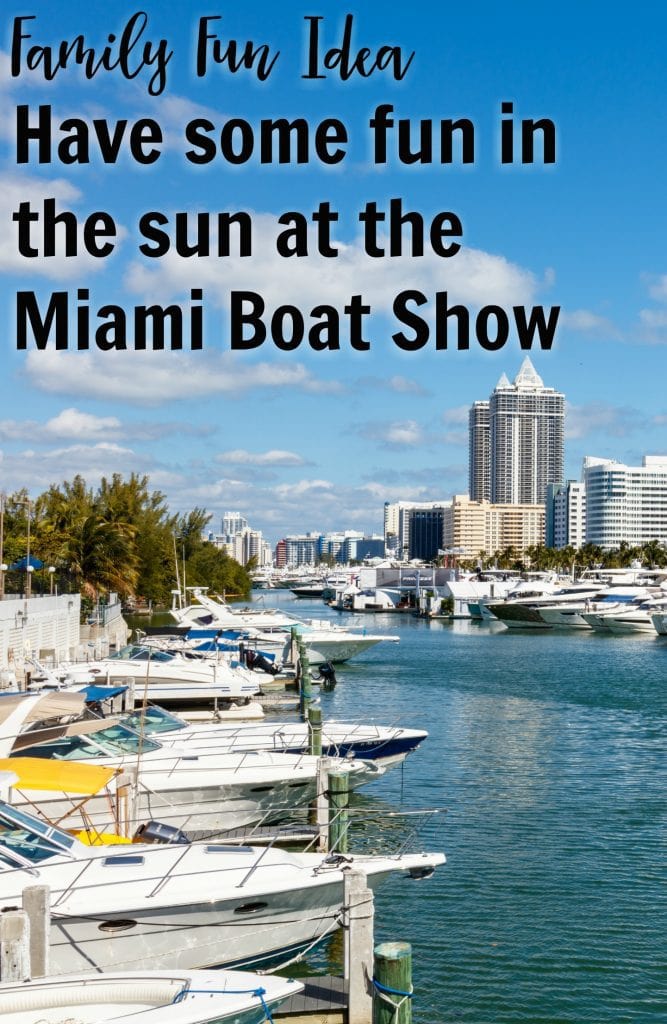 Though we live in North Florida now, I spent much of my childhood in South Florida. At one point, I drove from Miami to Jacksonville and back almost every weekend. (My dad is in North Florida and my mom lives in South Florida.)
I ended up staying in North Florida because South Florida is too much fun. 
I used to spend days rollerblading on South Beach. Pork Chop and Pea are learning how to skate. Soon I'll be able to bring them south to visit Grandma and skate on the beach. I can't wait!
The 2017 Progressive Insurance Miami International Boat Show
Another event I would love to bring them to is the  2017 Progressive Insurance Miami International Boat show that takes place over Presidents Day weekend at the Miami Marine Stadium Park and Basin. Grab your ticket now for 2/14 and 2/15 and use the code BOATLOVE to get 20% off of the general admission price!
It is the place to shop for a boat or thousands of other marine products. There is also a ton of food and entertainment. Just the free water taxi rides would more than enough for my kids to fall in love with the annual event.

When you live on a beautiful peninsula in a state deeply tied to the water, you can't drive far without seeing marinas and boats in the water. We live in the "River City" and the St John's river is a hop skip and a jump away.
Whether you enjoy deep sea fishing, having fun on the lake, or paddling through the tributaries, you are sure to find all sorts of family fun at this year's boat show.
Have you ever been to the Miami International Boat Show?