I will not be pampered on Mother's Day. Like so many other women, whose husbands have to work, who are single, or who are widowed, I will be carrying on as usual.
For some of us, there is no day off. Nevertheless, I enjoy reading about what moms really want for Mother's Day. (*spoiler–it's sleep) I've seen gift guides, "chore coupons," pedicures, a day free of cleaning…
However, I will be celebrating.  I will be enjoying my day with these two little humans that are the reason why I get a "day."  Mom's do get overwhelmed so I understand why sleep and some time off are high up on our wishlists.  It's definitely at the top of mine–along with a housekeeper.  My features today are about easing some of that stress.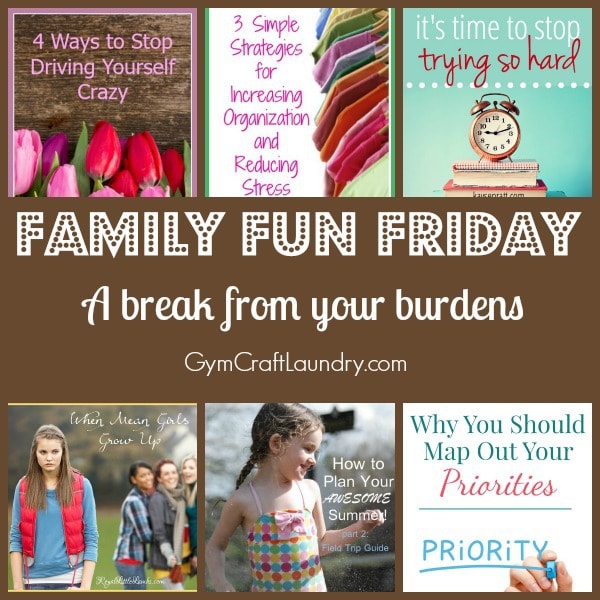 Calm, healthy. Sexy has some very good tips that particular apply to the end-of-school-year stress weighing on me in 4 Ways to Stop Driving Yourself Crazy.  I also enjoyed her 3 Simple Strategies for Increasing Organization and Removing Stress. Some people make it sound so easy!
Kayse Pratt breaks it down to the why moms are so stressed in It's Time to Stop Trying So Hard. 
This piece on When Mean Girls Grow Up resonated with me.  I constantly think about what I can do to stop my daughter from becoming a mean girl and/or falling prey to one.
Instead of dreading summer, it's time for me to start focusing on what I can do to make it the best summer yet and this Field Trip Guide How to Plan Your Awesome Summer is a wonderful starting point.
The burden gets heavier when we lose our focus.  That is why I am again reminded Why you should map out your priorities.
Thank you all for sharing these amazing posts and I hope you will link up again this week.
Onto the Link Party!
Family Fun Friday is a weekly link party where bloggers share their family oriented crafts,
recipes
, thoughts, homeschool tips and activities.  Each week each co-host picks SIX features!  Link up your
best
posts for the chance of being featured on five blogs.  We have a great community here at Family Fun Friday with over 200 posts linked up each week.  Moms take a minute to surf around and see what is linked.  I'm sure you'll find something fabulous.
Meet our Family Fun Friday hostesses:
Check out these fun features from the cohosts!
This week Selena is featuring nature themed crafts for kids.  Be sure to check out these adorable links on Look We're Learning!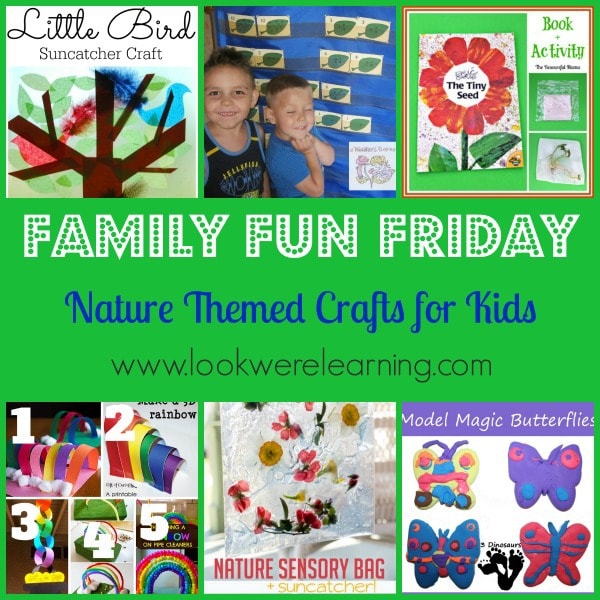 This week Britta found some creamy, dream recipes.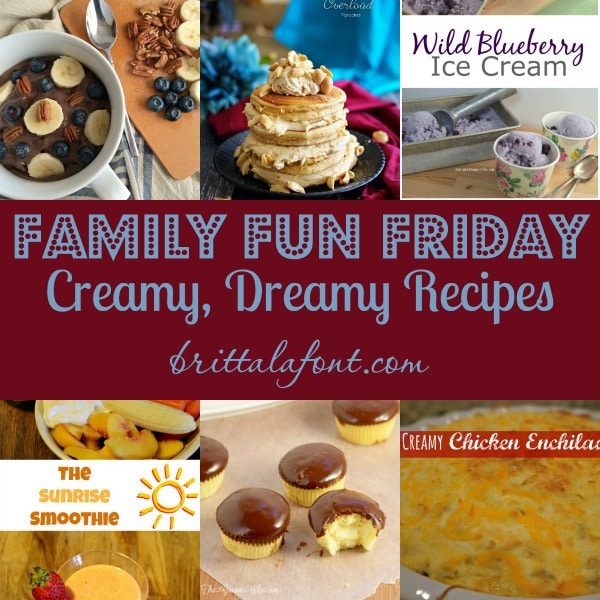 If you enjoy the features on Family Fun Friday please leave me a comment, I would love to hear from you! If you see things that you like here – please PIN them on Pinterest! If you PIN these lists it will help this blogging party grow. To PIN a specific blogger's post please click through and pin directly from their site. If you're a mom keep reading because we have some wonderful fun ideas to inspire you with your little ones and family. My blogging friends are linking up craft ideas, fun in the kitchen, preschool & homeschool ideas, and way