This post was sponsored by Ling Ling, all opinions expressed in my post are my own.
Throughout life, there are times when breathing and caring for ourselves, is a struggle.  Illness, serious medical conditions that affect ourselves or those we love, divorce, infidelity, grief, financial duress, miscarriage, depression, and a host of other circumstances strike us down when we least expect it. We flounder in pain, confusion, and hopelessness. But, a mother not only has to remember herself at times like these–little ones depend on her.
Though I truly hope that you and your family are never affected by life's darkest moments, I know that nobody escapes unscathed. Not even me.
When all hope seems gone, these 3 little tips will help you get through the worst of it as I hope they will help me.
3 Tips for Mothers Struggling to Breathe 

#1 Let yourself feel 
When your emotions are in a turmoil, let them loose. Bottling up your grief will only allow the pressure to build to explosive levels. Cry, be angry, curl into a ball. It is tough for children to witness their moms in pain. Do your best to shield them from the worst while still allowing yourself to feel how you feel.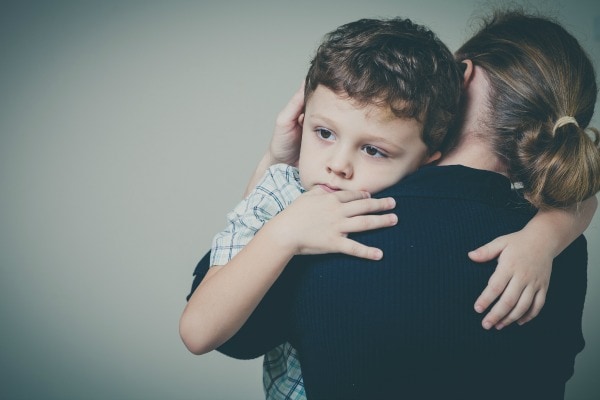 Tip #2 Don't forget the basics. 
Stay hydrated. Make sure your children are hydrated. You may not want to eat and that is fine. When you are ready to eat, you will. But do not forget to drink water.
Your children won't understand your pain. Kids don't have the experiences or the emotional capacity to do so yet. They're pain is different. Children also have different nutritional requirements and are unable to care for themselves. Even if your children are not used to "convenience food" or fast food, food is better than no food. Some nights may have to be cereal nights. And that's okay.
I like to stock the freezer with convenience food like Ling Ling's Fried Rice for busy soccer nights. You can find stores that carry it by visiting the store locator. Before you go, make sure to grab a coupon for $2 off one box of Ling Ling Fried Rice, coupon expires on January 31, 2018. Though you may not feel like eating, having easy to prepare, nutritious food in your freezer will be a little gift during a trying period of time.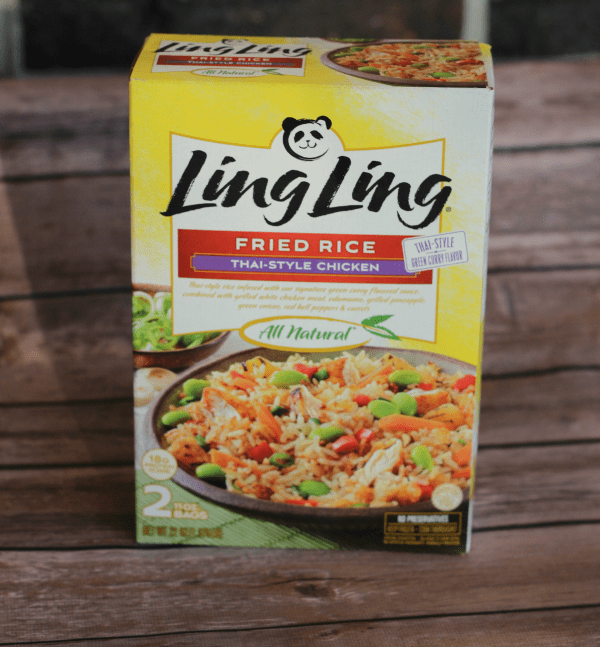 I prepared the Thai Style Chicken for the kids last week. They enjoyed the Yakitori Chicken Fried Rice that I previously made better but still cleaned off their plates. (They weren't so sure about the pineapple pieces in the the Thai Style Chicken Fried Rice.)
For this meal, I simply made it in the microwave and served it with soy sauce. These Asian Style Frozen Fried Rice meals are quick and are saturated with flavor due to Ling Ling's Infusion Cooking Method.
Easy Thai Style Fried Rice
Ingredients: 
1 bag of Thai Style Ling Ling Fried Rice
2 scrambled eggs
1 Teaspoon soy sauce
1 Teaspoon sesame oil
Directions: 
Microwave the fried rice or cook on stove top following package instructions.
While microwaving the fried rice, scramble eggs in sesame oil.
Add scrambled eggs and soy sauce to finished fried rice and stir.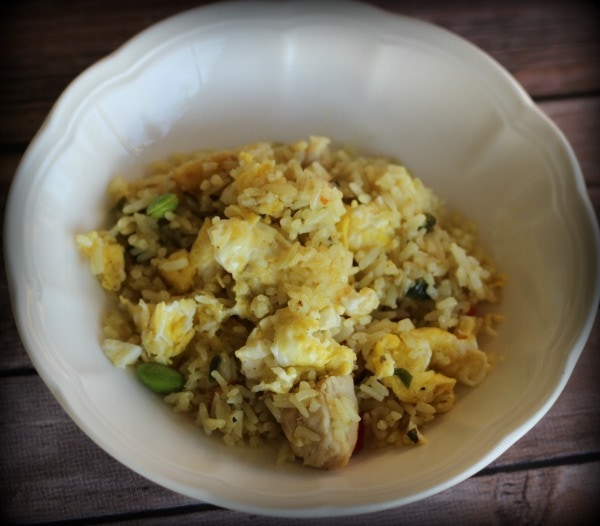 Tip #3 Give Yourself Grace
I've never truly understood this phrase until recent personal events put me in situations and circumstances that caused me to act and respond in ways I would never imagine. If you have a bout of weeping, fit of impotent rage, or say something inappropriate, forgive yourself. These times are difficult and are made more so when you are responsible for the well-being of others as well as your own.
Remember that you aren't alone. You have children that depend on you. If caring for them seems too much, ask for help.