If you have a spouse or friend who loves Star Wars, then you are in the perfect spot! These Star Wars gifts for adults are amazing for any personality. You wouldn't believe how many amazing gifts there are out there, I know I was surprised. From art, to funny masks that make noises, you will definitely find something for any Star Wars fan.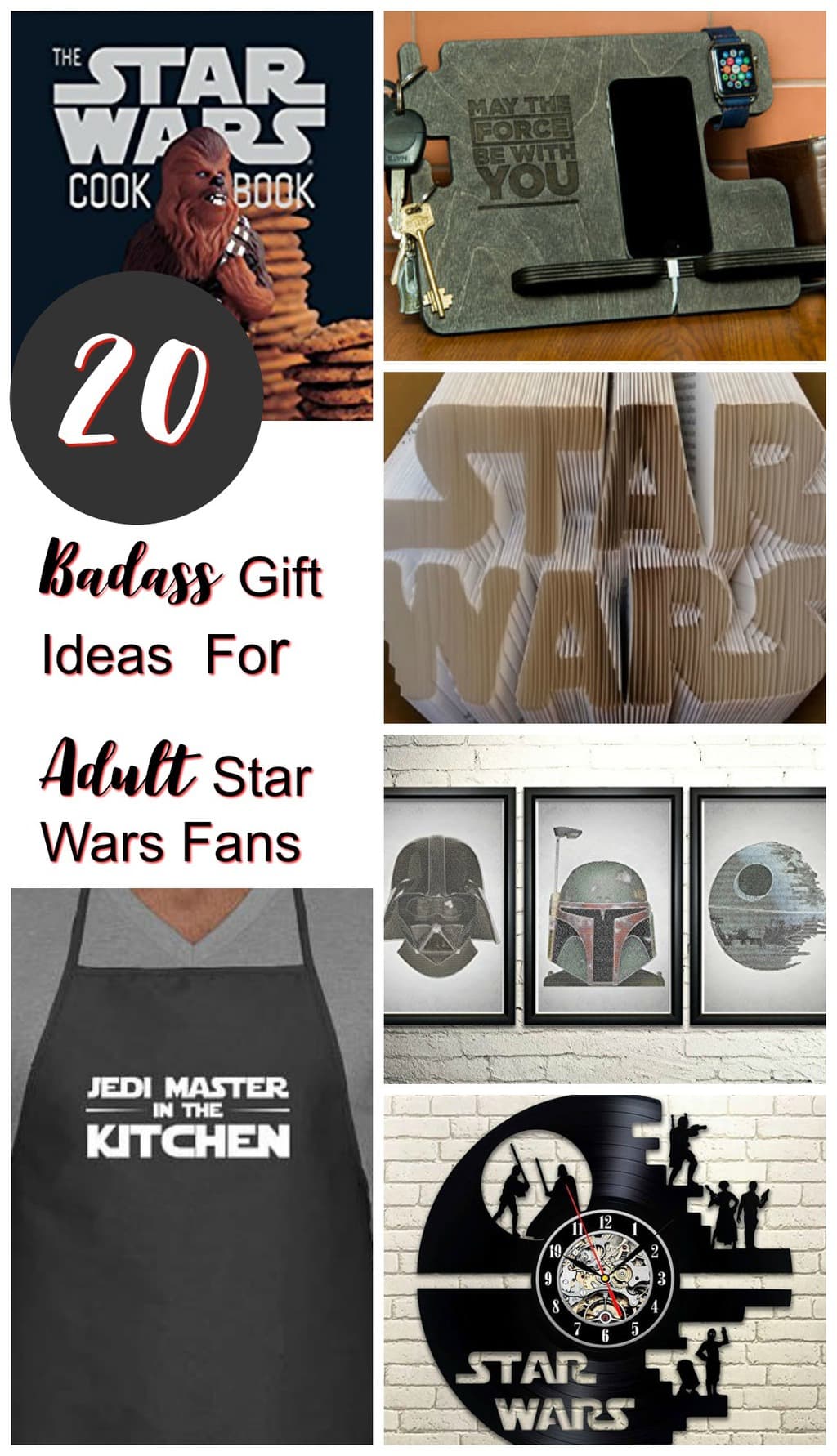 Star Wars Gifts for Adults
Make sure to look through all the gifts to find the perfect gift. Every gift is so fun, you'll probably want to just stock up on gifts! You may even pick something up for yourself haha! Browse, and find the perfect gift for your spouse or friend.
This Star Wars wooden music box is so adorable!
Stormtrooper USB charger, SO cool!
Love this Star Wars wall clock!
Super fun laser sword umbrella!
This glass whiskey decanter set would make a great gift!
Super cute Darth Vader keychain with flashlight and sound!
These adorable coasters make a super sweet gift!
This word art with every word of dialogue is amazing!
These book art prints are super cool!
Death star waffle maker… does it get any better?!
This apron makes a fun gift for any Star Wars fan!
Star Wars cook book, so fun! Who wouldn't want to have Boba Fettucine or Wookies Cookies???

This cook book has to be the coolest thing ever!
This millenium falcon bottle opener, so simple and cute! This is a super popular fish extender gift.
Super fun folded book sculpture!
Adorable mug… AND it's self stirring!
This snack bowl would make a great gift!
Vinyl record wall clock!
Love this wood office decor, super awesome gift!
This Chewbacca electronic mask is hilarious!
Hopefully you found plenty of great gift ideas! Let me know which gift was your favorite and what you chose!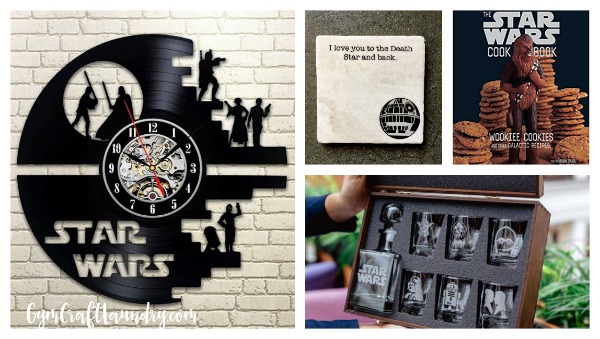 What do you think the best Star Wars gift is?
Let me know if there are other great gifts I missed! And pin this post so you never run out of Star Wars gift ideas!
You might also like:
Why the off season is the best time to go to Disney