This post contains affiliate links for your shopping convenience.
One of the newest loves of my life comes in the form of fractionated coconut oil. You may be wondering what fractionated coconut oil (commonly called "FCO") is.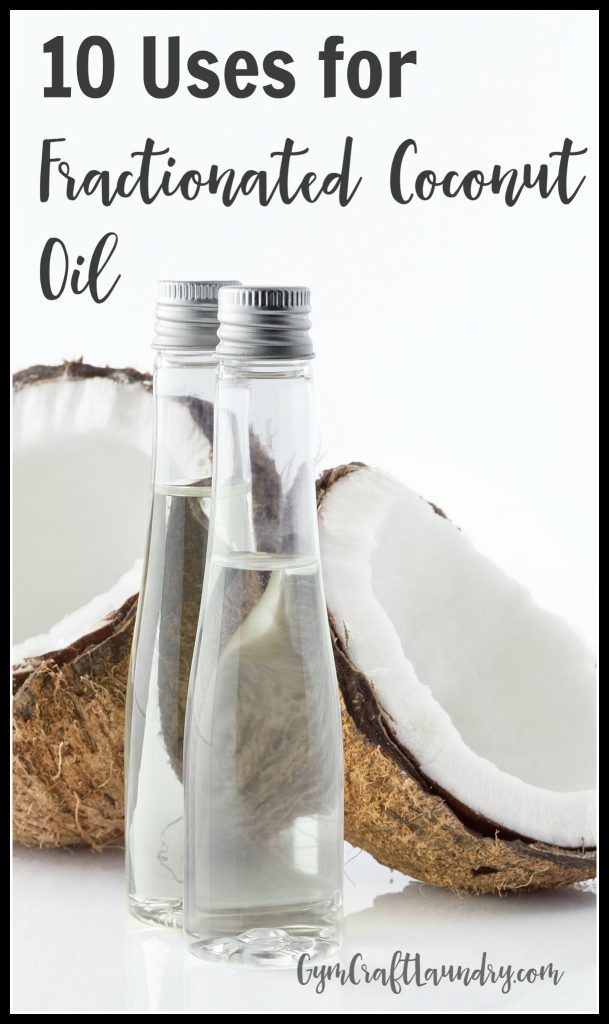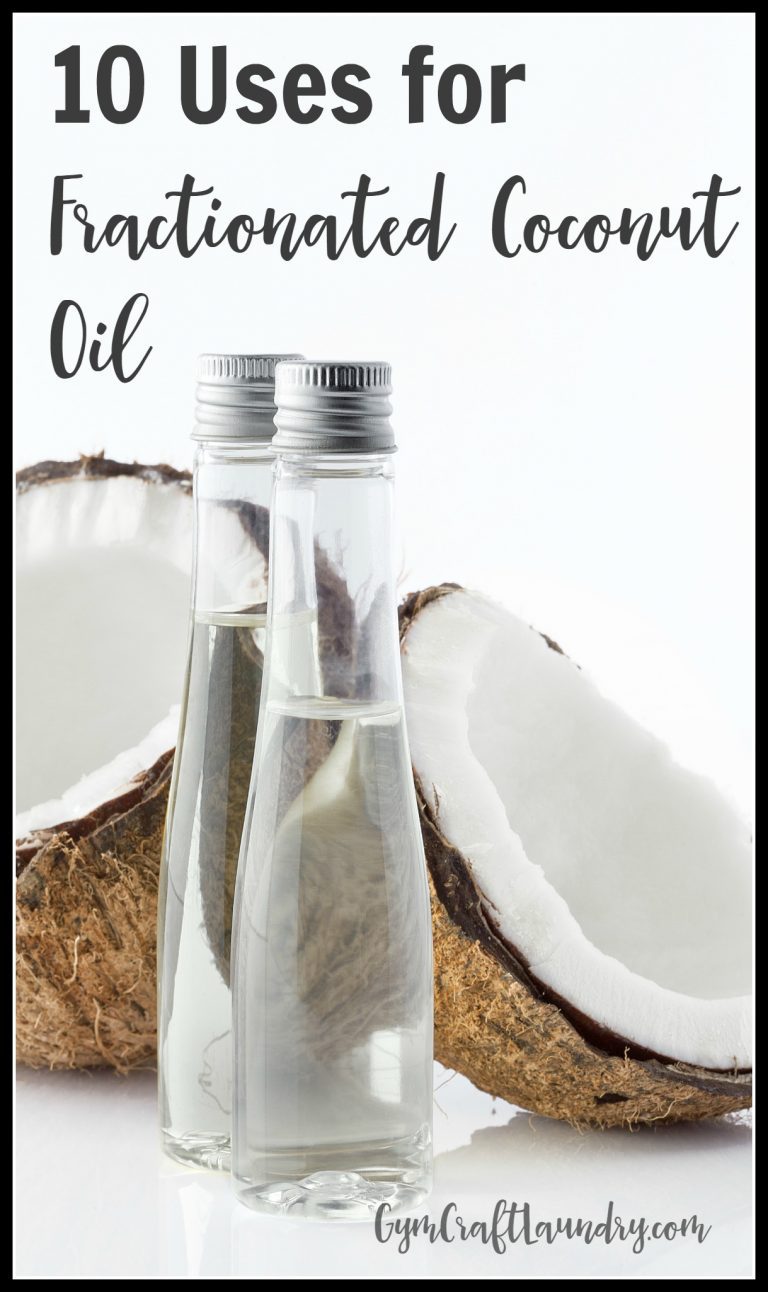 Well, to put it simply—it is a fraction of regular coconut oil. Mainly, the medium-chain triglycerides are what remain in the coconut oil when it's fractionated, making it a constant liquid. Regular coconut oil will change from a liquid to a thick paste/solid (and all stages in between) based on the temperature because it is a saturated fat.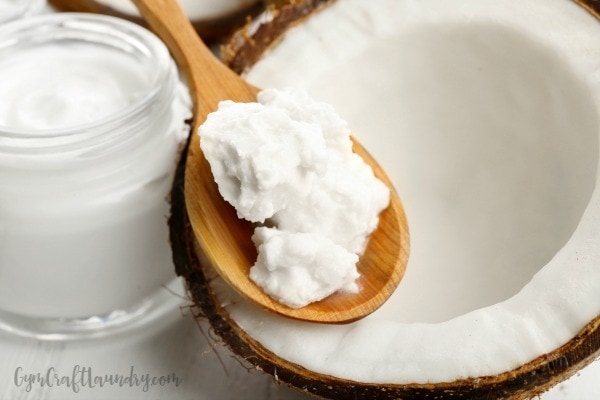 I use it all the time. Though I am not militant about it, I tend towards products, especially products that are absorbed or eaten, that are healthier for my family.
I've replaced baby oil use in our family because it is a by-product of oil refining–and I hate the smell. Fractionated coconut oil does not have the strong coconut smell that unfractionated coconut oil does. Some other benefits of using fractionated coconut oil are that it lasts a long time, is less greasy, and has a lighter feel.
10 Ways I Use Fractionated Coconut Oil in My Life
Aromatherapy: My family loves our essential oils, oftentimes you will notice us using fractionated coconut oil with it. You can make homemade aromatherapy creations with essential oils and fractionated coconut oil. I use it with Frankincense to quickly soothe skin irritations.
Soap: Did you know you can make soap with fractionated coconut oil?
Disinfectant: My active kids get all sorts of scrapes. Spread FCOon it and use it as a disinfectant.
Cooking: Yes, you can use FCO to cook. You can use it to fry foods or even bake goodies. You'd be surprised at what people use fractionated oil to make in the kitchen.
Makeup: You can create your own makeup with fractionated coconut oil and even use it to remove makeup from your face. I use it on cotton balls to remove mascara.
Furniture care: Have furniture that you need to take care of? You can use fractionated coconut oil to polish your leather furniture (faux furniture too).
Skin care: Besides making your own lotion, you can also use it to moisturize skin straight up, you can use it in the bath to soften the skin. You can also use it to help with more severe skin issues like eczema.
Weight loss: Some say that FCO can help reduce hunger, burn fat, and help reduce body weight.
Help with energy: If you struggle with your energy, you can use FCO in your foods/drinks—you may see an increase in your energy levels.
Brain function: Want your brain to function better? Use FCO more often. The studies may be a little weak in this area, but if it works, it works! (Personally, I think a healthier lifestyle is what improves brain function and this is only a tiny part of it.)
I use FCO in all of my homemade wipes recipes! 
What ways have you used fractionated coconut oil around your home and daily life?
More resources:
50 Ways To Use Coconut Oil in Your Home
Absorb half the calories and burn more fat by cooking your white rice like this!