This parenting gig is filled with unexpected surprises.  I had all sorts of ideas on how I would "parent" and nurture my children "correctly" before I had kids.  Things are quite a bit different now.  Sometimes I get a distinct feeling that God is relaxing with a bucket of popcorn cracking up at all the parenting surprises he doles out to the millions of unsuspecting Moms and Dads around the world.  It helps to know that I am not the only one!
Today I am joined by the fabulous Echo of The Domain of the Mad Mommy.  She is sharing some of the things she wasn't prepared to explain to her children to make me feel better about my journey as a parent! Make sure you hop on over to check out all the crafts and fun parenting articles on her blog.  Seriously–Echo is awesome.
We have all heard the stories.
Things I never thought I would say.
Things I never thought I would do.
How becoming a parent changed me.
Parenting folklore. Everyone has a story.
How about this one:
Yes.
There were things.
Things that caught me off guard.
Things that I wasn't prepared to explain to my children.
Here are the ones that really stand out! (In no particular order)
1. "Look Mom, A wizard!" – said my son LOUDLY!
While shopping at Walgreens, my son sees a women wearing all black and a Hijab, It was the first time that he had seen someone in full Islamic garb. I just kind of hushed him, told him not to shout and said, "That is not a wizard." I was completely unprepared, embarrassed and disappointed in myself because I didn't know how to explain it to him properly. He later told me, "I thought it was Voldemort, but I couldn't say his name.".
2. "If it took surgery to get us out of you, what kind of surgery put us in there?" – My son questioning human reproduction.
"Ummmm, Uhhhhh, I'll talk to you about this when you are older." That was all I could muster.
I was stunned, stupefied and totally unprepared.
3. "You just have to watch out for those fancy money snatchers!" – My son discussing how he will find love.
"What are fancy money snatchers?" I asked.
"You know, girls who dress 100% fancy and only pretend they love you to get your money!" said my son, nonchalantly.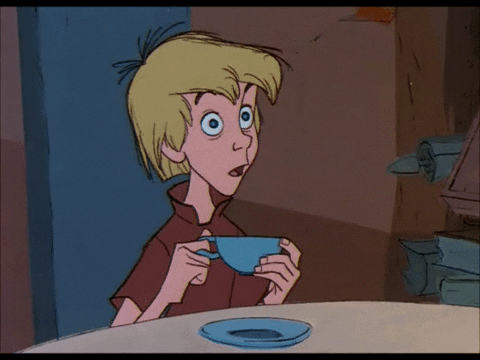 He may have 99 problems when he is older, but apparently, fancy money snatchers won't be one.
4. "Why can't you kiss my butt?" – My, then 2 year old, trying to get me to kiss her owie.
How do you even try to explain that one to a 2 year old? After you stop laughing that is.
5. "You keep telling me to be myself, but then you yell at me for misbehaving. You can't have both, Mom!" – My son displaying his understanding of the world.
Is there anything that you weren't prepared to explain to you kids?
If you liked this post check out How to welcome Daddy home from deployment!