This year the Easter kids crafts didn't go quite as I planned it. Rather than spend last week crafting, I spent it taking care of my sick son.  The Easter eggs haven't been decorated.  The Easter wreath is still still in storage!  The Easter Bunny almost skipped our house.  Oh well, we'll just have to go straight to a lively spring wreath after Christmas!
We didn't make it to any of the community egg hunts–and we still haven't dyed any Easter eggs ourselves. This year I'm rounding up the stray temporary tattoos and we are making these easy no dye eggs.  Things don't always go as we plan but I am determined not to let it ruin our Easter fun. Besides, we got our Easter window clings done and that is decoration enough for the exterior of the house.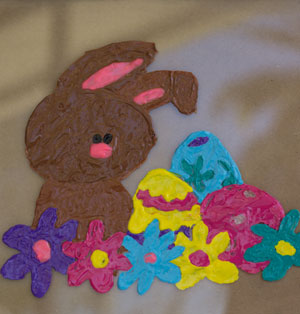 This week my family fun Friday features are all about the Easter eggs. There are so many ways to decorate Easter eggs from glitter to stickers to paints–the options are endless!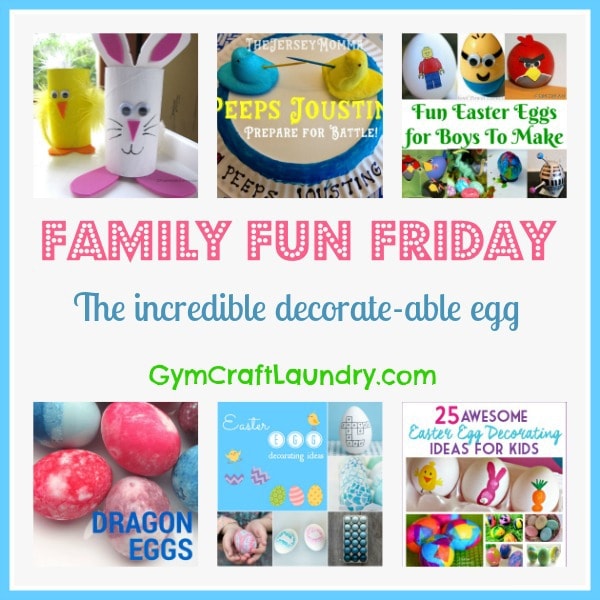 My kids are going to get a kick out of all the
Peeps Jousting
I have planned!
Onto the Link Party!
Family Fun Friday is a weekly link party where bloggers share their family oriented crafts, recipes, thoughts, homeschool tips and activities.  Each week each co-host picks SIX features!  Link up your best posts for the chance of being featured on five blogs.  We have a great community here at Family Fun Friday with over 200 posts linked up each week.  Moms take a minute to surf around and see what is linked.  I'm sure you'll find something fabulous.
Meet our Family Fun Friday hostesses: