I was not provided a free product or money for this review.  I just love it and thought I would share. I do have a few affiliate links included for your convenience. 



The first thing most people notice about my daughter is her hair.  It is long, healthy, and beautifully wavy.  (She still hasn't forgiven me for having the corkscrew curls trimmed off the ends.)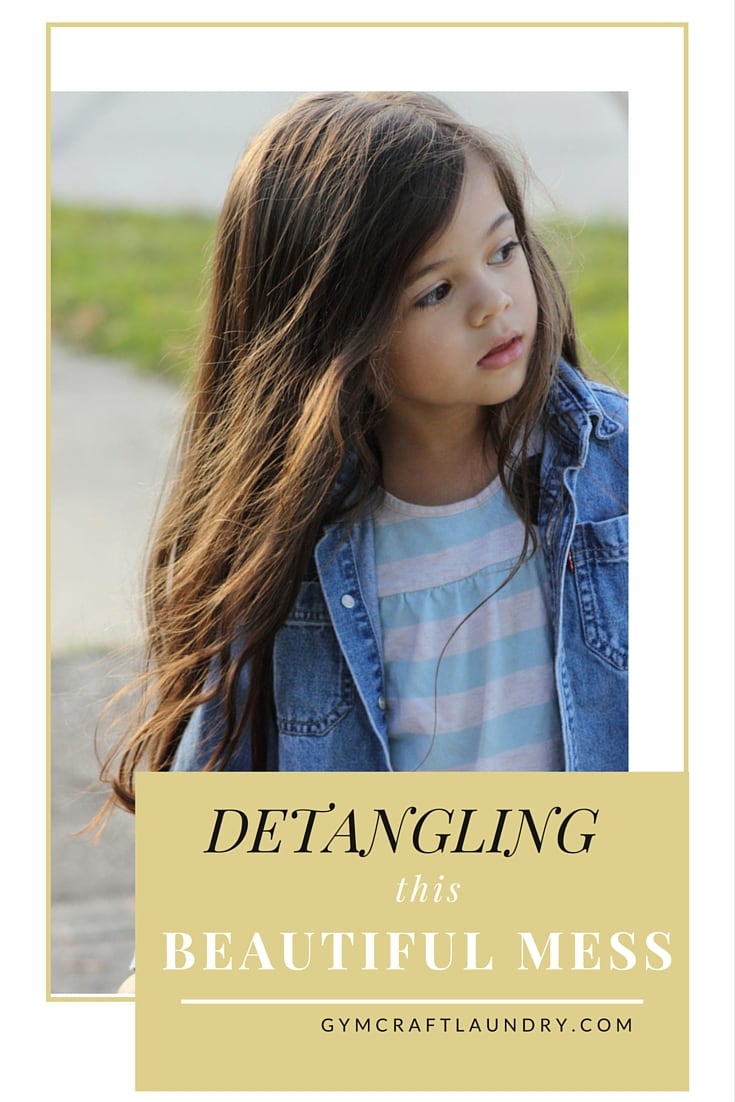 Her  hair is also almost always in a braid or a pony tail.
It falls into the toilet when she goes potty which is ridiculously gross…even more so since I have to remind her not to chew on the ends of her hair.
The tangles are horrifying to brush out. Her head is sensitive. In other words, she screams like a banshee being boiled alive when I brush her hair out.
Each night, after treating her hair with half a bottle of conditioner, I would start to brush her hair.  Thirty minutes later, I would still be working on the tangles and she would be crying.
We both hated it. I wanted to cut her hair so badly but she, her daddy, and my mother love it long. 
That being said, I have cut difficult snarls out of her hair rather than continue to torture her with the brush.
I used coconut oil, baby oil, conditioner, detangler and biosilk on her hair and still it took forever.  Her detangling products cost more than all my hair styling products combined.
(My husband has claimed for years that she has Nick Nolte mug shot hair)
But all of this changed when a similarly coiffed friend of mine recommended the The Wet Brush Pro Select – Blue
to me.  I love this brush.  I use it when her hair is wet or when it is dry with minimal complaints.  It is sturdy and does not scratch her sensitive scalp at all.  It doesn't take me nearly as long to brush out her hair which makes us both sleep easier.
We went from a bunch of products to two. I use Garnier Fructis Sleek and Shine conditioner because it is thick and seems to work well with her fine hair.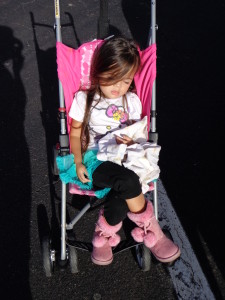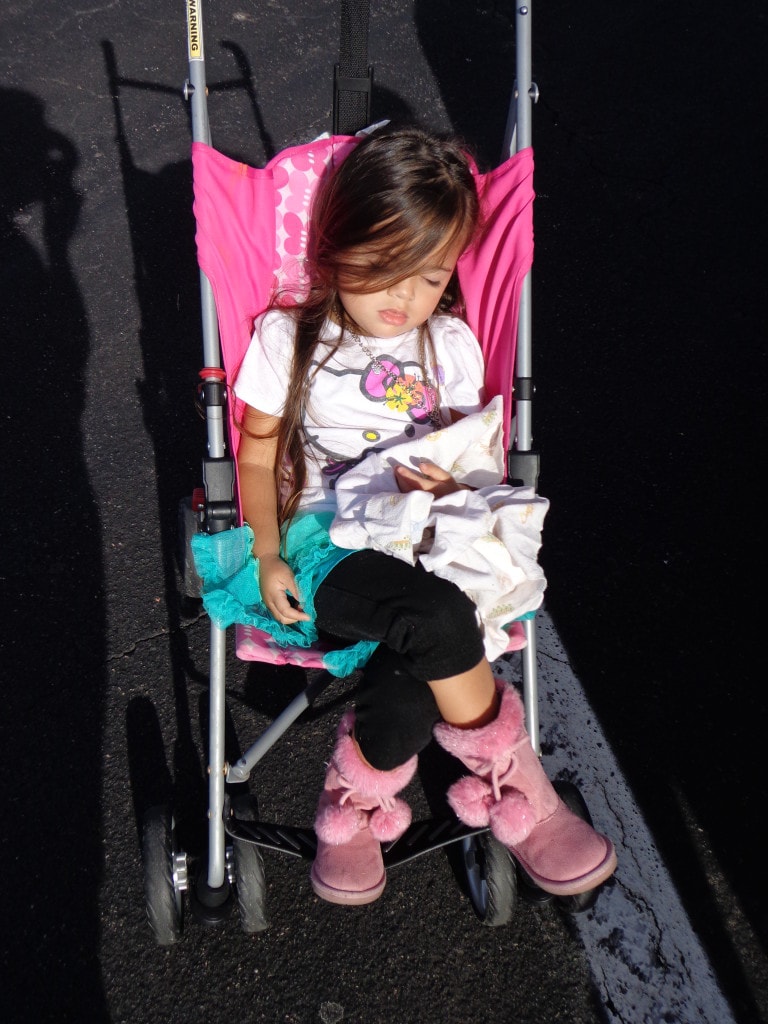 So if you have a little girl, I wholeheartedly recommend that you go out and purchase the Wet brush.  It is under $10 bucks and comes in many colors.  Pea has the pink one, of course. (As of 10/16/2015 she now has three so we never have to look for it.)
(Pssst… makes great stocking stuffer too!)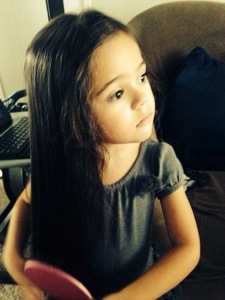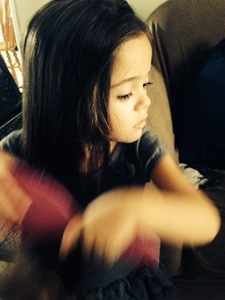 Do you have a tender headed girl with tangle prone hair? What is your favorite product to use?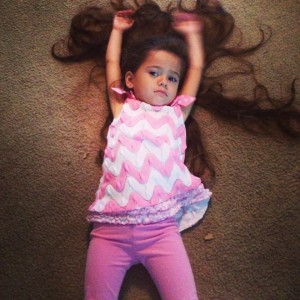 (Visited 234 times, 1 visits today)