This post has been sponsored by Charmin but all thoughts and opinions are my own.
The holidays are quickly approaching. While everyone else is getting more stressed out, I am finding ways to relieve my stress. There is one place that I have found that has become my mom sanctuary. Stressed? Head to the mom sanctuary! Need to think? Head to the mom sanctuary! Check out how you can make your bathroom your mom sanctuary. Hiding in the bathroom is no longer weird, it's a way of mom life.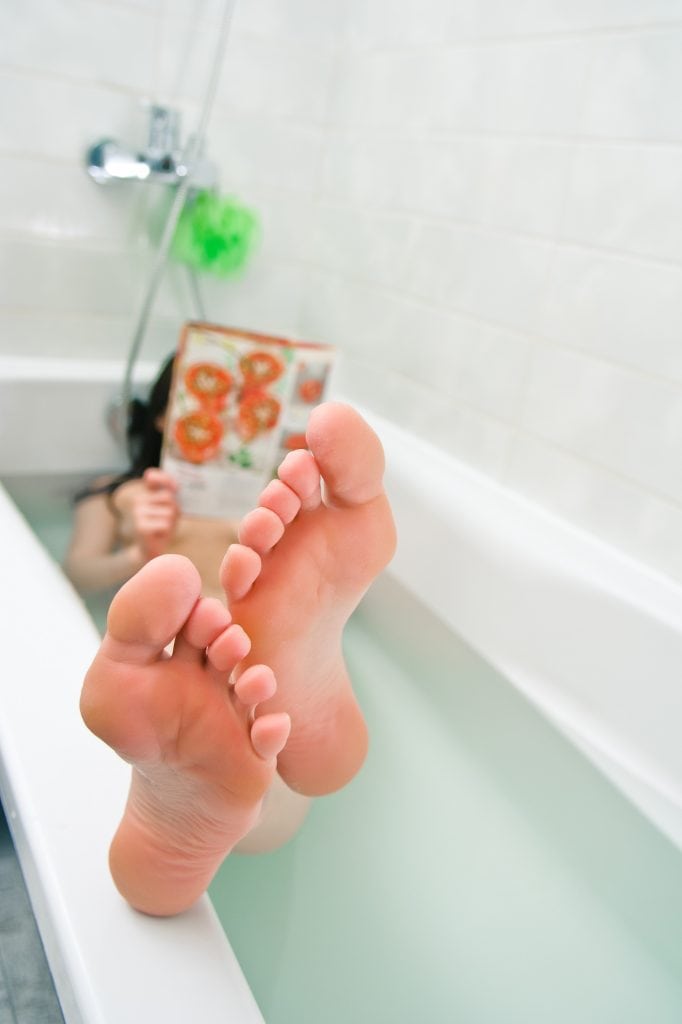 Stock a snack in the bathroom
Although everything in you mom wise is telling you eating in the bathroom is weird, it's not. You can easily stock your bathroom with mom friendly snacks, all while keepings things not-weird. Where do you think I eat my chocolate? That's right, the bathroom!
Think of it as a place of rest
When I just cannot handle one more holiday task, I head to the bathroom for rest. My mom sanctuary has a lock on it and I can do what I please. There have been many times I have debated bringing a pillow and blanket and taking a nap in my bathtub. Don't worry, it hasn't happened quite yet.
Spend time on your phone
Okay, this is a no-brainer already. When you're in your mom sanctuary, you are probably on your phone already. Need something new to do? Download the FREE Charmin Enjoy the Go Bathroom Games app. You'll love how this game keeps you occupied and helps you stay holiday stress free!
Don't be afraid to sneak a bath in
When I need to relax and get away from it all, taking a bath is it! There is just something about escaping to your sanctuary and being able to relax. Since the bathroom has limited options, the bathtub works wonders in the relaxation department.
Stock up on Charmin Mega Roll
A mom sanctuary needs to be fit for a queen. In other words, only use the good toilet paper! The Charmin Ultra Soft Mega Roll is so absorbent, soft, and cushiony. You may never want to leave the mom sanctuary! This is the softest 2-play toilet paper you have ever encountered. Get this, 1 Charmin Mega Roll = 4 Charmin Regular Rolls! If you look closely, you can even see the unique comfort cushion on the toilet paper.
Now you can feel clean! Charmin Ultra Soft Mega Roll has great strength, which means you can use less of it. It cleans better with fewer sheets. And if you accidently get it wet or get it wet on purpose, it's 4x stronger than the leading bargain brand. The design is inspired by a washcloth-like cleaning and strength.
Creating your mom sanctuary this time of year is going to be easier than you think. Whether you are going in there to eat chocolate or to feel luxurious while using Charmin Ultra Soft Mega Roll, you got it handled. What would you include in your bathroom mom sanctuary?