My son is a Lego addict. I am sure it is because he loves to build and fit things together.  Or maybe it's because it's something he enjoys doing with the Hubs–or maybe because he likes to hear my shrieks of pain when I step on them in the middle of the night.  Anyhow, Legos are probably going to be around in my household forever.  One of his favorite shows is Lego Ninjago so I decided to surprise him with some Ninjago Easter Eggs.
First I cut the lego faces from clear contact paper.  I made the faces a little big at roughly 1.5 inches long and an ince wide because I figured dye would seep in even if I pressed it on really well (which I did…and dye did seep in)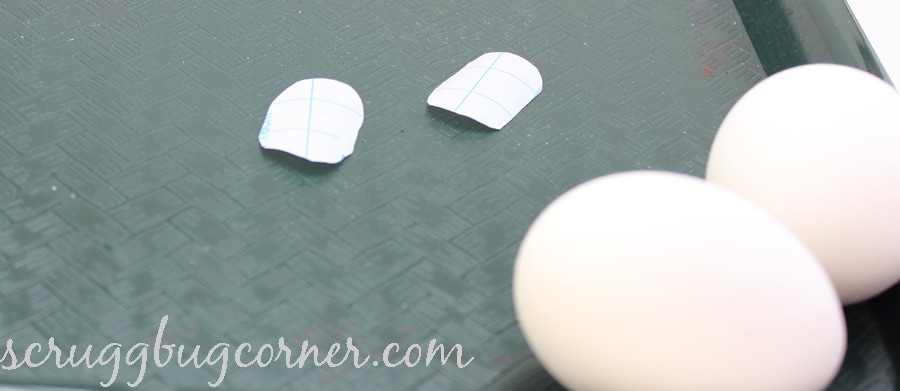 Then I prepared my dye.  I was lazy so I mixed my own with food coloring, water, and vinegar.  (Because opening the dye kit would be soooo strenuous and time consuming lol)  I used about 20 drops of color.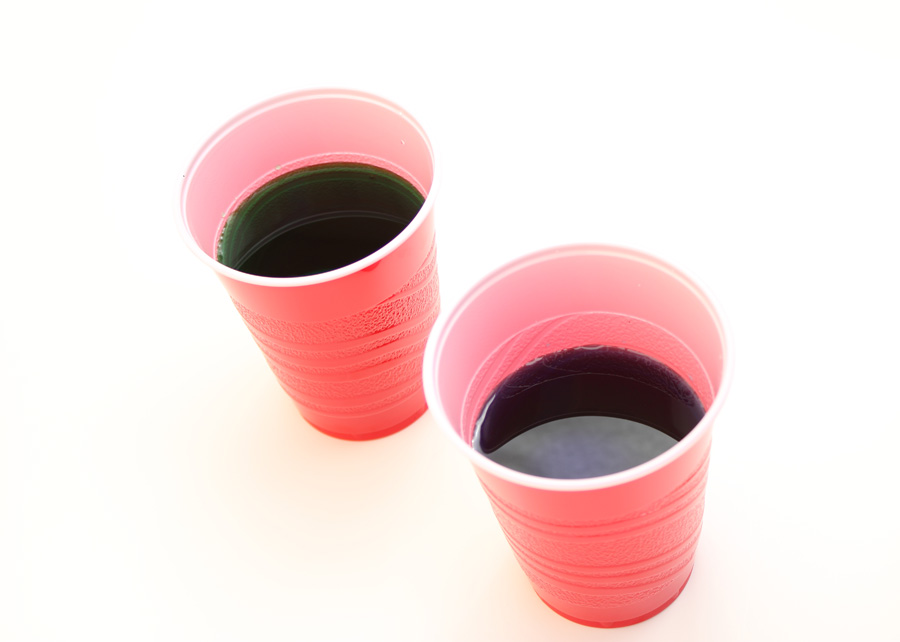 I pulled out my eggs and drew in eyes and eyebrows with a sharpie.  I colored the faces with yellow crayon.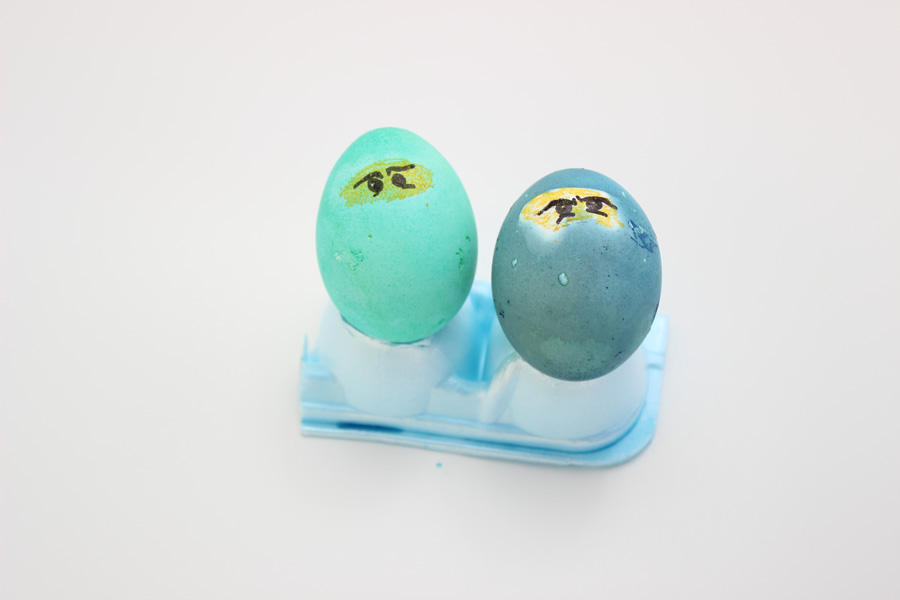 Legos are always vibrantly colored and I didn't think these were bright enough so I pulled out some crayons and colored the blue egg with a mix of different blues, blacks, and greys.  I colored the green one with greens, blacks, and yellows.
Then I grabbed my hair dryer (I need to buy a heat gun!) and melted the crayon for a few seconds and rubbed in the color.)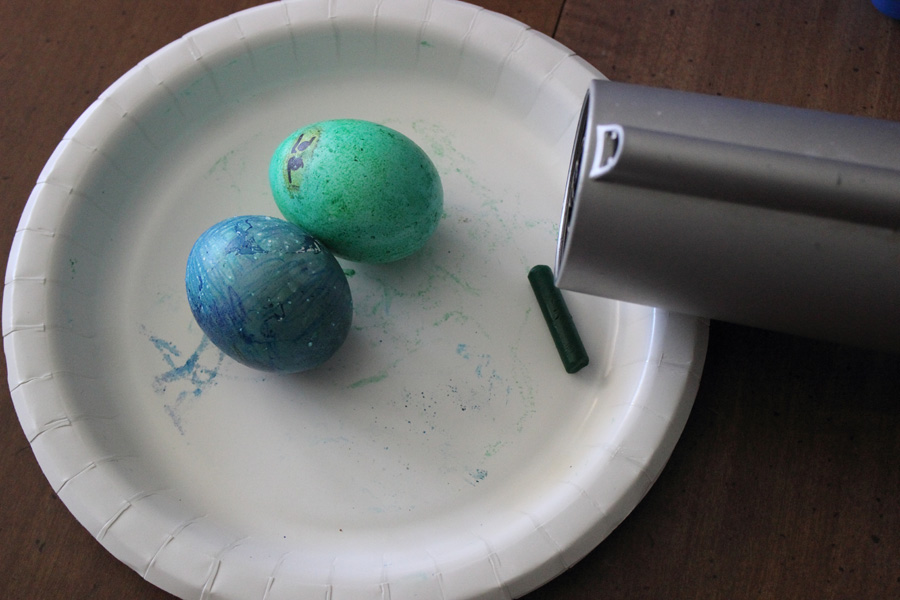 My hands are pretty shades of green and blue.  There you go, Pork Chop!  A "boy" egg for you.  (He was not impressed with my pretty tattoo eggs.)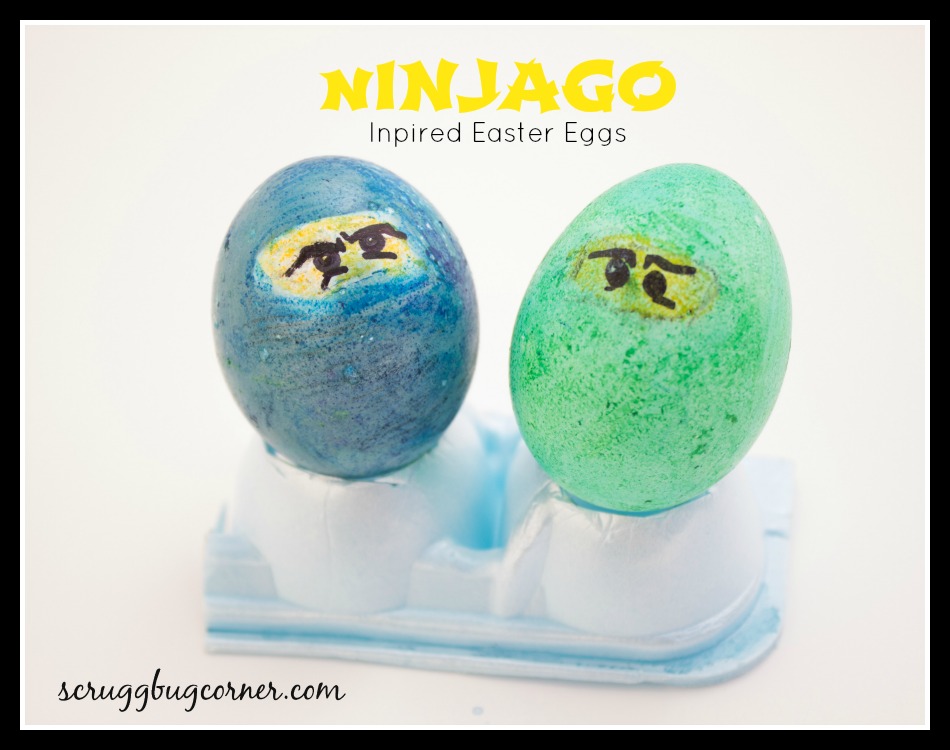 And in case you were wonder, the kids didn't help with this one.  I figured I would do a trial run to see how it goes before pulling out the dye and letting the kids have a go.  Dye isn't quite as easy to clean up as the liquid starch and glue we normally use.  😛  However, I promised them we would make some together today after school…so wish me luck and pray that my son doesn't accidently spill a cupful of dye!