Have you booked your Disney Dream Cruise, packed your bags, and purchased your plane tickets? Are you ready to set sail on one of the greatest cruise lines there is? Before you jump on board the Disney Dream for your magical journey, double check your luggage because you may be missing a few things you wish you had!
Take a look below at 10 items you didn't know you needed for a Disney cruise. Chances are, these couple of items aren't on your list but should be. Here is what you need to know.
10 Must Pack Disney Cruise items!
Affiliate links are included for your shopping convenience.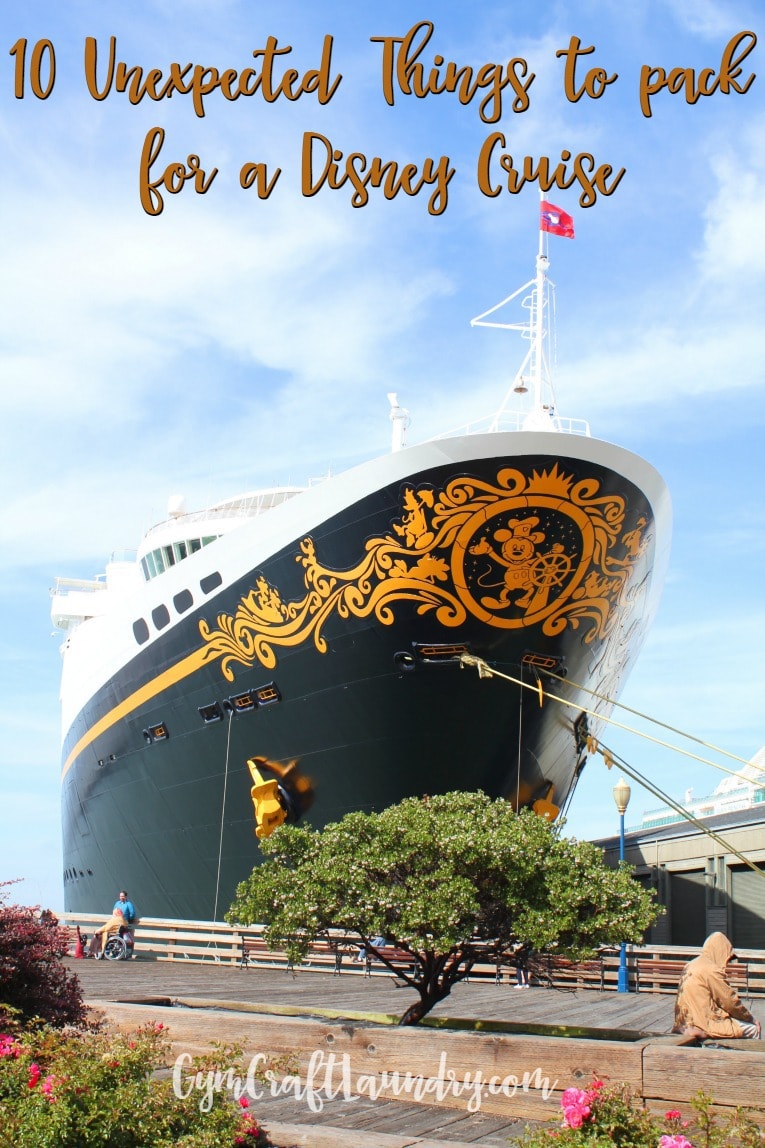 Disney Cruise on Your Horizon? Get a Quote Now!
1. Door magnets.
Cabin doors aboard Disney cruise lines are a work of art. Guests decorate their doors with décor of all kinds, including magnets with their names and favorite characters on them. Grab some Disney magnets or order custom made ones on Etsy and Ebay so you can add some pop to your cabin door too!

2. Pirate gear.
Pirate night is one of the big party nights on the cruise. Disney will leave bandanas in your room for you, but if you want additional pirate swag you will need to buy it on the boat. Instead, be prepared and hit up the dollar store prior to boarding so you can take your own. We got the kids their costumes from Amazon.
Check out the cute pirate costumes!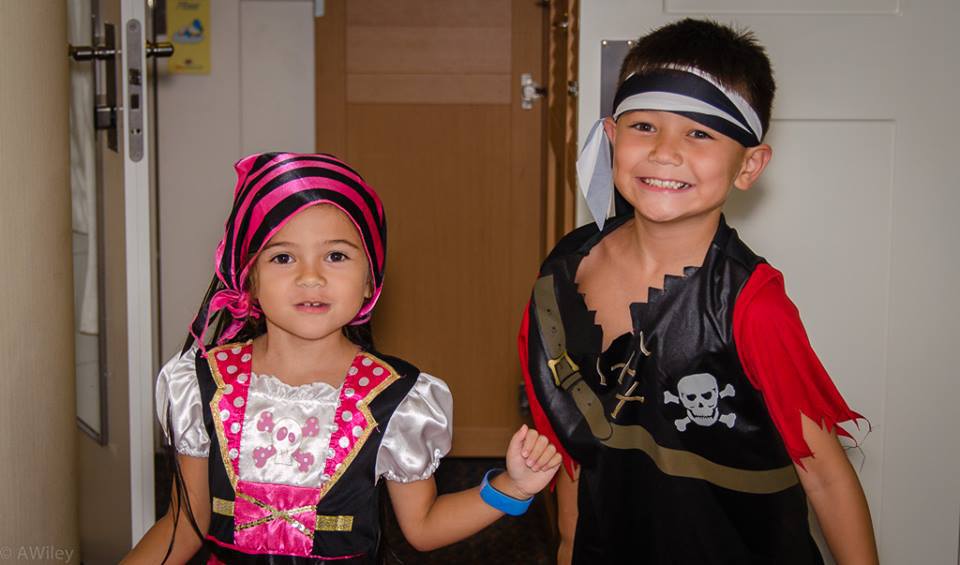 photo credit AW Bunn of Busting our Buns
3. Refillable water bottle.
Disney cruises are one of the only cruises with free unlimited soft drinks. You will find the drink machines everywhere along with small cups. The problem is, you might find these cups too small. Bring your own refillable water bottlesso you can pour out larger, generously sized portions instead.
I made several trips down to the pool deck to refill all of our bottles!
4. Glow sticks.
During many of the evening deck parties, the decks can get crowded. Take a package ofglow sticks so your family can always locate each other. Waving glow sticks can help your party find each other while also making the event a little more colorful. Better yet, color code them so you know that the people with blue glow sticks most likely belong to your party!
5. Princess costumes.
If you plan on visiting the Bibbidy Bobbidy Boutique or just want to get fancy for dinner time, bring your own  princess costumes. You can purchase costumes on the ship but they will cost you $75 and up. Instead, find one via Ebay or Amazon and spend a fraction of that. Pea brought an Aurora costume that she refused to wear!
6. A USB hub
Outlets are at a premium on a cruise ship. Bring along this USB hub and charge all the devices overnight.
Want a printable of the 35 Item Ultimate Disney Cruise Packing List? Click here to grab it!
7. A night light.
The cabin can become a little dark at night, so if you are traveling with children a night light may be helpful. You can plug it into one of the many outlets and add a little glow to your cabin each evening.
8. An autograph book.
Take a small notebook with you for characters to sign, cast members to sign, and for your favorite service members to sign. It is also a great way to keep track of the addresses of new friends you meet on the trip.
9. Your own plush.
Tuck kids in each night with their own Disney plush. Sure you could spend big bucks in the gift shop, but why not bring your own instead? If you do, the cast member who cleans your room will do funny things with the plush while you are gone, like dress it up or even hide it. Pea packed a little entourage of stuffed animals while Pork Chop opted for just his Stitch Pillow Pet. He was over the moon when he "met" Stitch on board.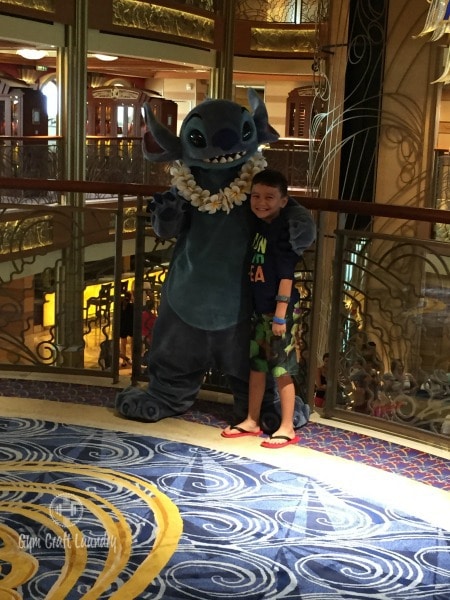 10. An air freshener.
There isn't much in the way of ventilation in cabin bathrooms. Bring your own air freshener to keep the small space smelling fresh. We brought our homemade Carsickness air fresheners to help with the initial seasick queasiness and used them throughout the entire stateroom. A USB portable essential oil diffuser would work too. We use one in our car for carsickness relief.
11. A small pair of scissors!
My friend, Tove, from Mama in the Now, reminded me of how useful having scissors on board a cruise can be. I keep a small pair in my purse and use them all the time for packages etc. In a pinch, a pair of nail clippers works too!


Prepare to enjoy the trip of a lifetime on your Disney cruise! These 10+ items you didn't know you needed for a Disney cruise will be sure to make the trip even more memorable.
Disney Cruise on Your Horizon? Get a Quote Now!
Don't forget to check out my Disney Cruise FAILS. Don't make the mistakes I made!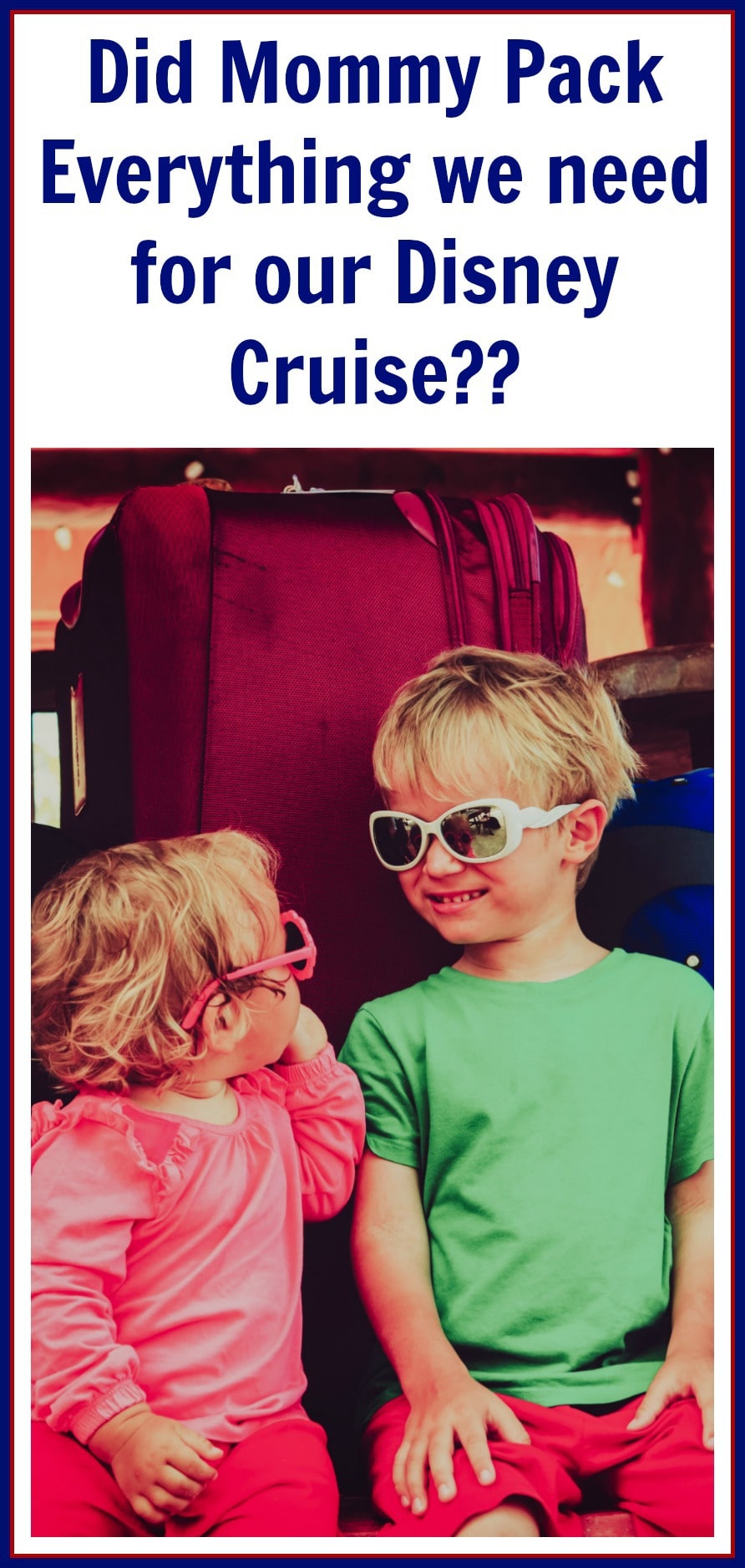 Want a printable Ultimate Disney Cruise Packing List? Click here to grab it!