My mother in law is visiting from a thousand miles away and I am a homemaking idiot. Believe you me, I am motivated to clean this week.
Well, you can probably guess that I am not so good at home decorating either. My sister is phenomenal at it (Remember her Christmas decor?)  but we are opposites in just about everything.
I've lived in this house for a few years now and there is only one "decorated" area. This mantle and door entry area! The succulents and the candles are gone now.  I grew weary of the yellow. I diffuse oils rather than burn candles.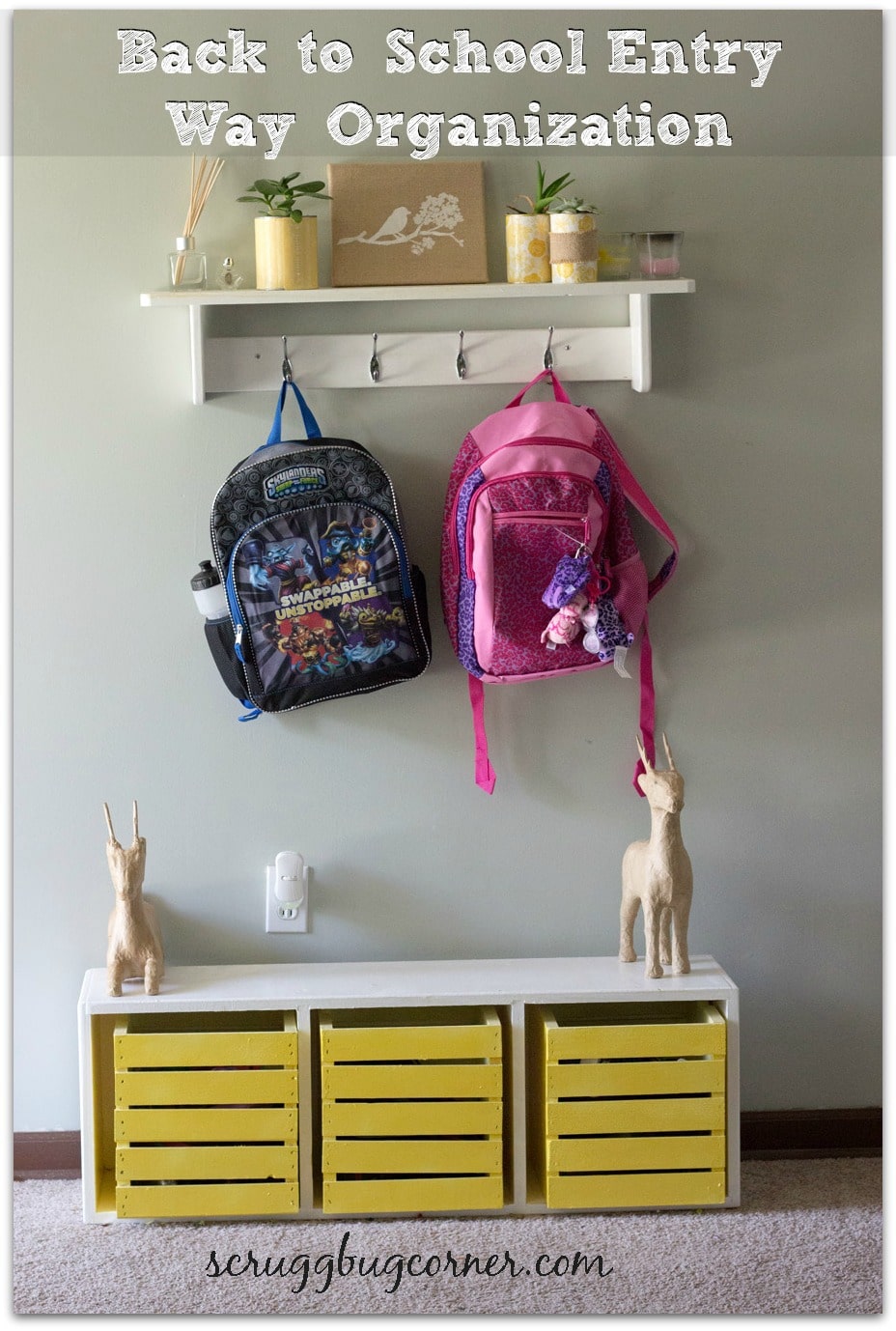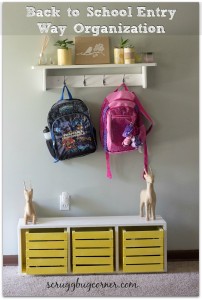 Decorating causes me stress. If I wasn't so cheap I would buy a "Decorating for idiots" book. But I barely have time to read, let alone read and decorate.
When I whined that I just can't afford to decorate she told me to go thrifting.  When I whined that it takes so long to find stuff at the thrift store, she told me to start with the basics.
Who says that whining gets you nowhere?
So I am going to be Captain Obvious and mention something you most likely already do/know because I did not.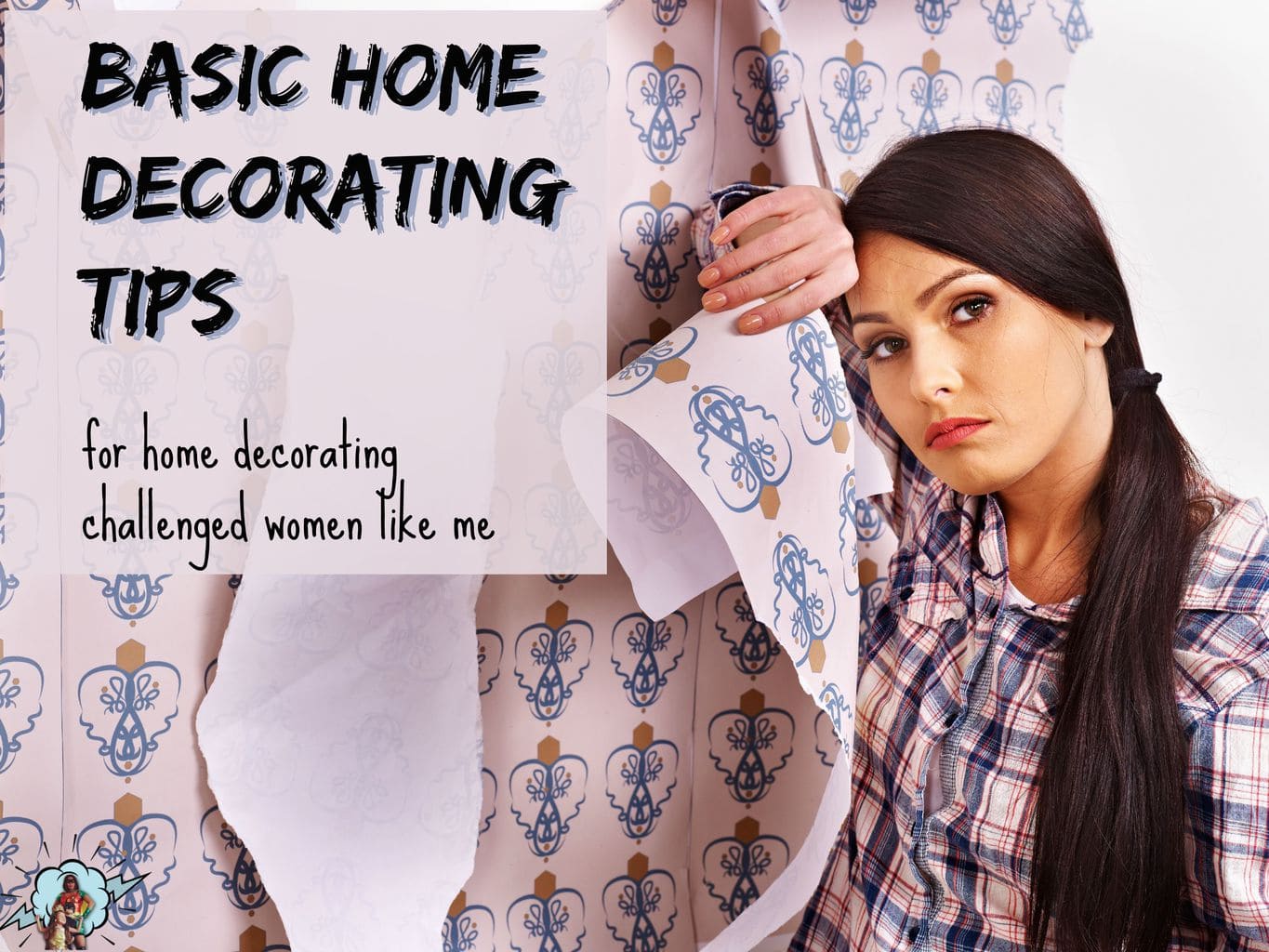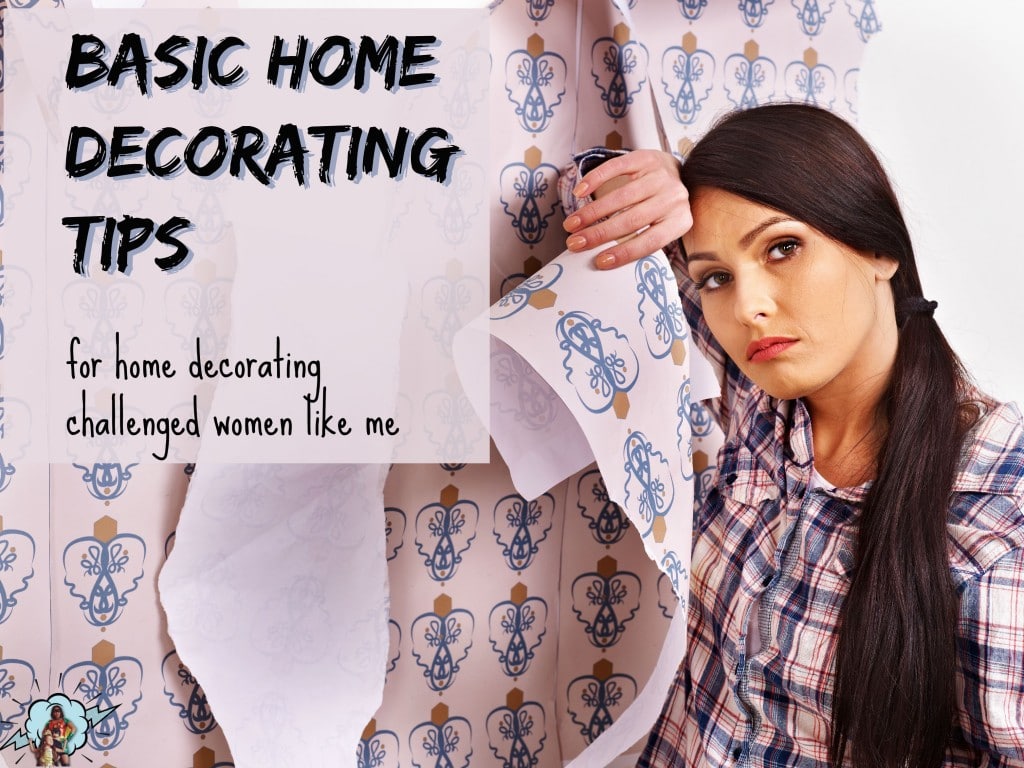 My basic home decorating tips for idiots like me!
Shop smart at the thrift store
Don't spend time looking for the perfect thing at the thrift store.  That only happens to people who have the home decorating gift–you know, the people that wouldn't relate to this post one bit. The "perfect thing" only exists if you already have a clear picture of what you want and know where to find it. As a struggling homemaker, I learned to focus on finding things that I can make close to perfect–like picture frames.
Never pay for new picture frames. They are so expensive!  You will always find frames at the thrift store. Grab one and spray paint it if needed. It's difficult to find pictures that you would want but it is easy to find frames.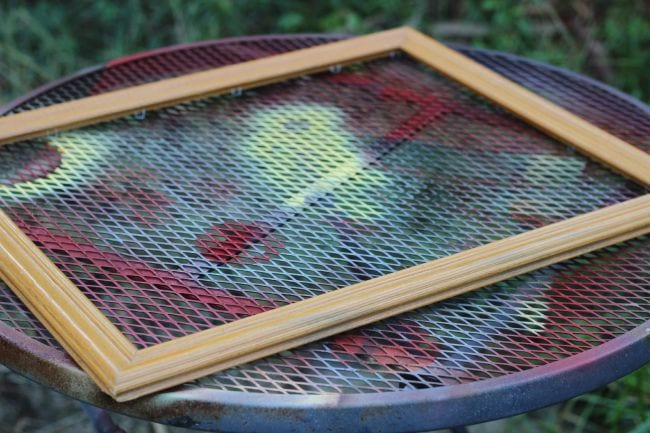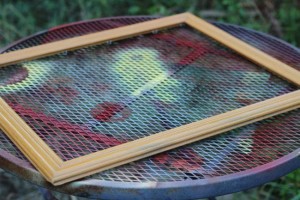 I also buy glass vases that I can paint or turn into mercury glass. They are much cheaper than what you would buy at the craft store.
Pick something that is personal.
Our bathroom is loosely beach themed. The shower curtain has shells on it. The walls are a pretty blue. And I actually have a ceramic tissue holder in the shape of a conch shell that I am pretty sure my sister got for me. For the longest time we had a dated beach picnic picture hanging on the wall. It's bland in a pleasant seventies beach picnic sort of way.
I find it revolting. But I am lazy, so it has been hanging there for a few years.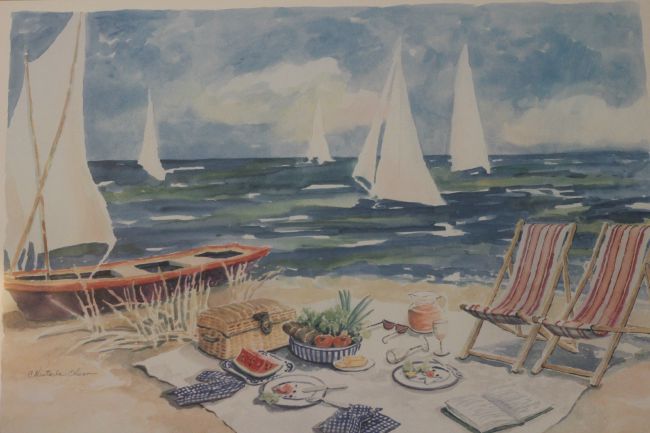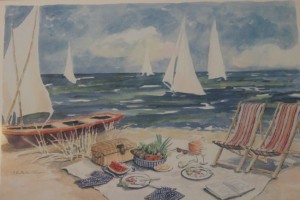 This summer I snapped a picture from the balcony of our stateroom of Disney's Castaway Cay Island. The photo reminds me of waking up in paradise. I had the photo printed up as a poster and found a frame for it at the thrift store.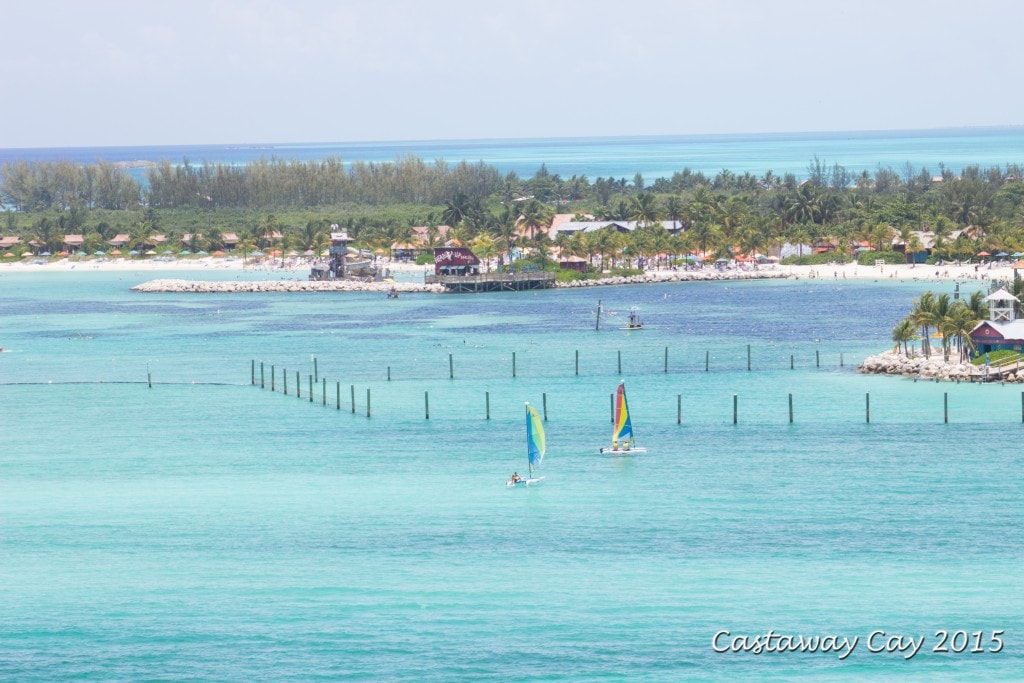 Spray paint in light coats and layer up.
I am more hare than tortoise. I learned to spray paint light coats the hard way. It's a good thing I get these frames at the thrift store for only a couple of bucks.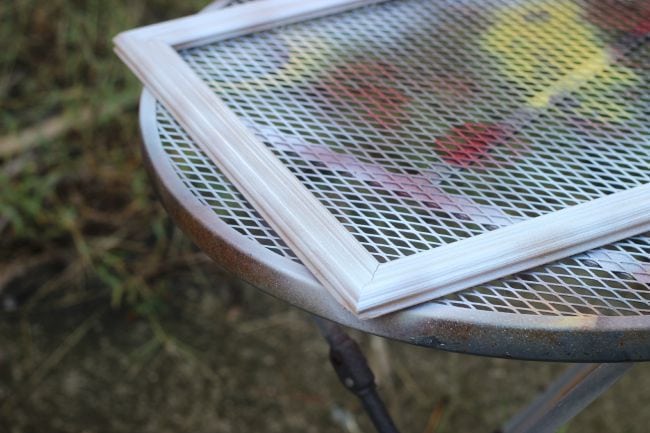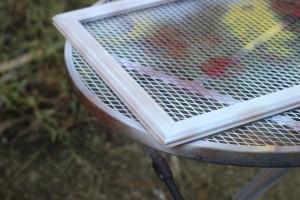 There is nothing wrong with decorating bit by bit. I know that these little touches won't matter to my mother in law. She is coming to visit because she loves us. She's also a lot like me. She's more comfortable in a lived in space than she is in a Better Homes and Garden space.
But there are other members of my family that do not think clearly among clutter.  They are the ones that need me to keep working on "improving my foxhole." My mother in law and I are in the minority but we are the ones that made those others  so we have to live with it! (I kid, I kid…but we did make them.)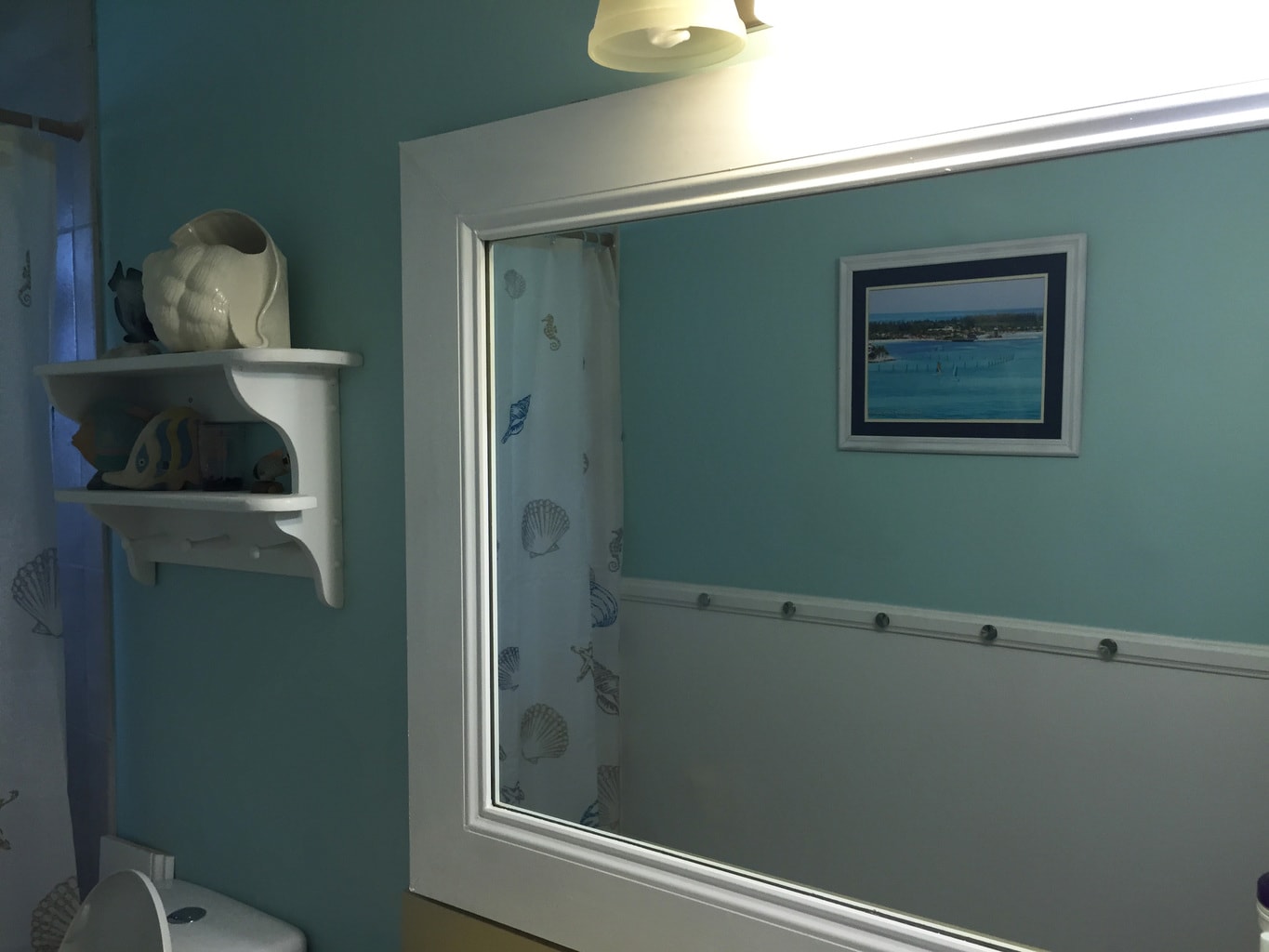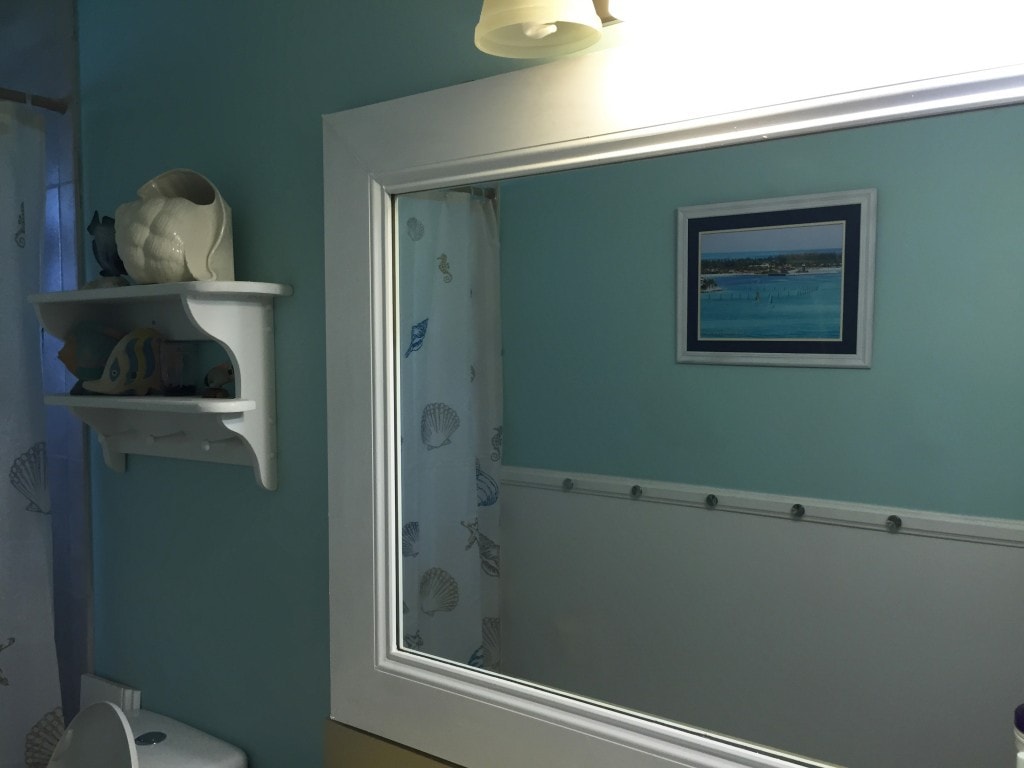 What basic home decorating advice have you received that had you slapping yourself in the forehead for not thinking of it first?