These Fall and Thanksgiving Puzzle Activities will help your preschooler and young children develop thinking skills and dexterity.
It also has the bonus of effectively distracting your child while you prepare for the holiday!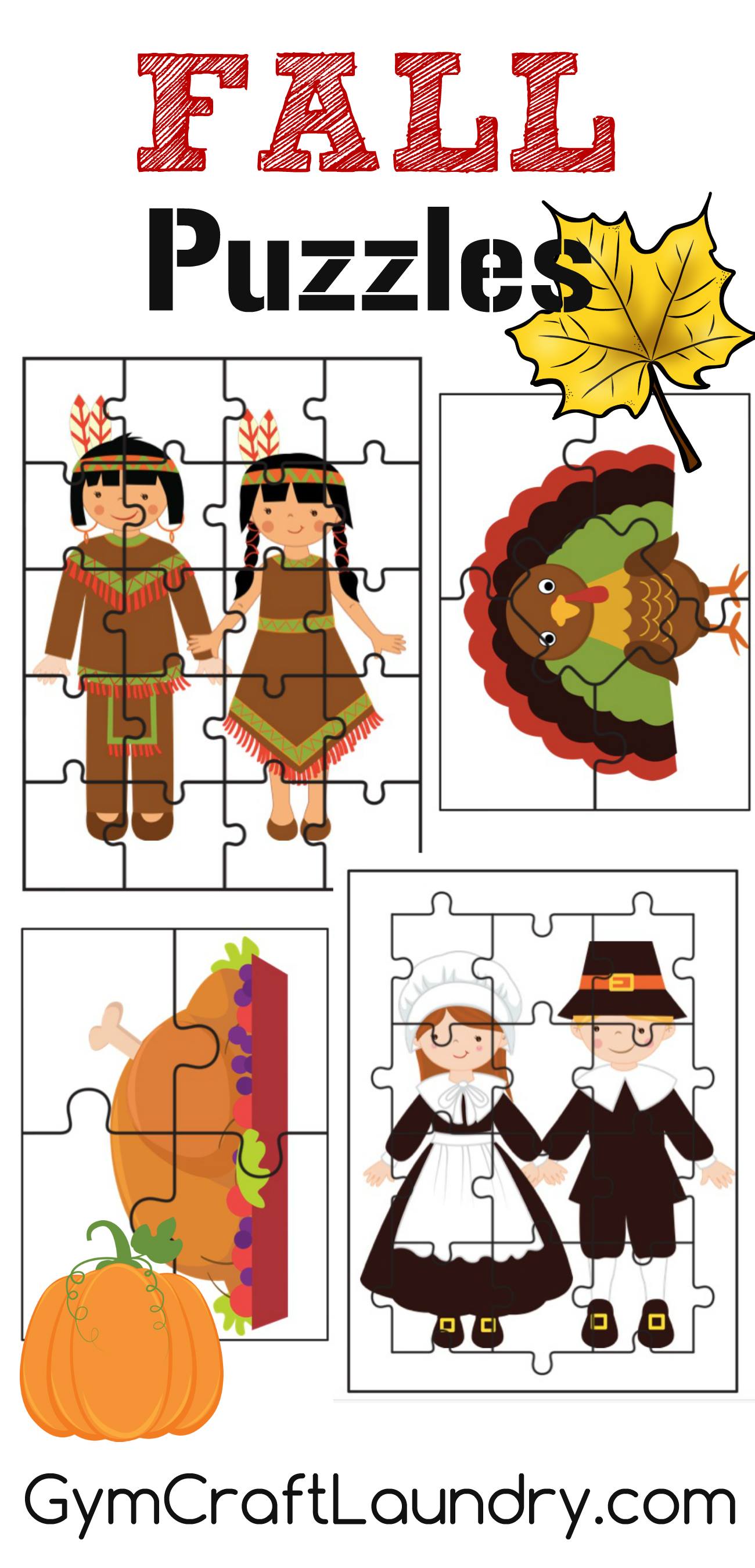 How to use this free printable pack 
Print these free sheets by clicking here
I like to print puzzles on cardstock
If you are having your child cut the puzzle pieces out, then it may be best to print on standard copy paper.
Set your child up at the table with the puzzles for lots of fun
For a FREE copy of my Guilt Free Desserts Cookbook (or a dessert idea for Thanksgiving!) 
Click Me
More Free Thanksgiving Fun
First Grade Sentence Editing Thanksgiving Worksheet
Thanksgiving Themed Owl Lessons Preschool Printable Pack
Thanksgiving Proper Nouns and Sentence Editing Worksheet
Find the letter: P is for Pilgrim
25 Crafts Every Kids Wants to Make for Thanksgiving
FREE 30 Page Thanksgiving Activities for Kids 
Resources:
Affiliate links are included for your convenience
I find these plastic cafeteria lunch trays so handy when it comes to crafting with my kids! Contain the messiness for easier cleanup. Plus, they are easy to store. The dark green ones also remind me of that awesome school lunch pizza I used to get in elementary school.
My favorites for Thanksgiving Preschool Fun


For more family fun connect with us!
In case you forgot Click Right Here to download the Free Thanksgiving Puzzle Pack