Have your kids gotten to the point where they are "over summer?" The other day I suggested the kids hop into the pool while the hubs and I grilled steaks for dinner. The answer I got was, "but it's sooooo hot!"
 This shop/post has been compensated by Collective Bias, INC. and The Coca-Cola Company, all opinions are mine alone. #SummerRefreshment #Publix #CollectiveBias
Of course it is…. we live in Florida and it's summer. That's why I suggested the pool in the first place! Swimming in the early evenings is part of our family's summer routine. As much as I complain about how difficult it is to get any work done in the summer, I love the sound of their excited voices as they show me their most recent underwater trick. (Right now it's five front or back underwater somersaults in a row.)
But it turned out they weren't saying that it was hot outside. Their complaint was that the water in the pool was hot. As my cousin eloquently put it, due to the soaring temperatures, the pool water feels like saliva. Warm and awkward.
I turned on the hose to add cool water to the pool. It made it tolerable at least.
It's definitely that time of summer when frozen pops become more of a staple than a treat. Nothing says summer like ice cold lemonade!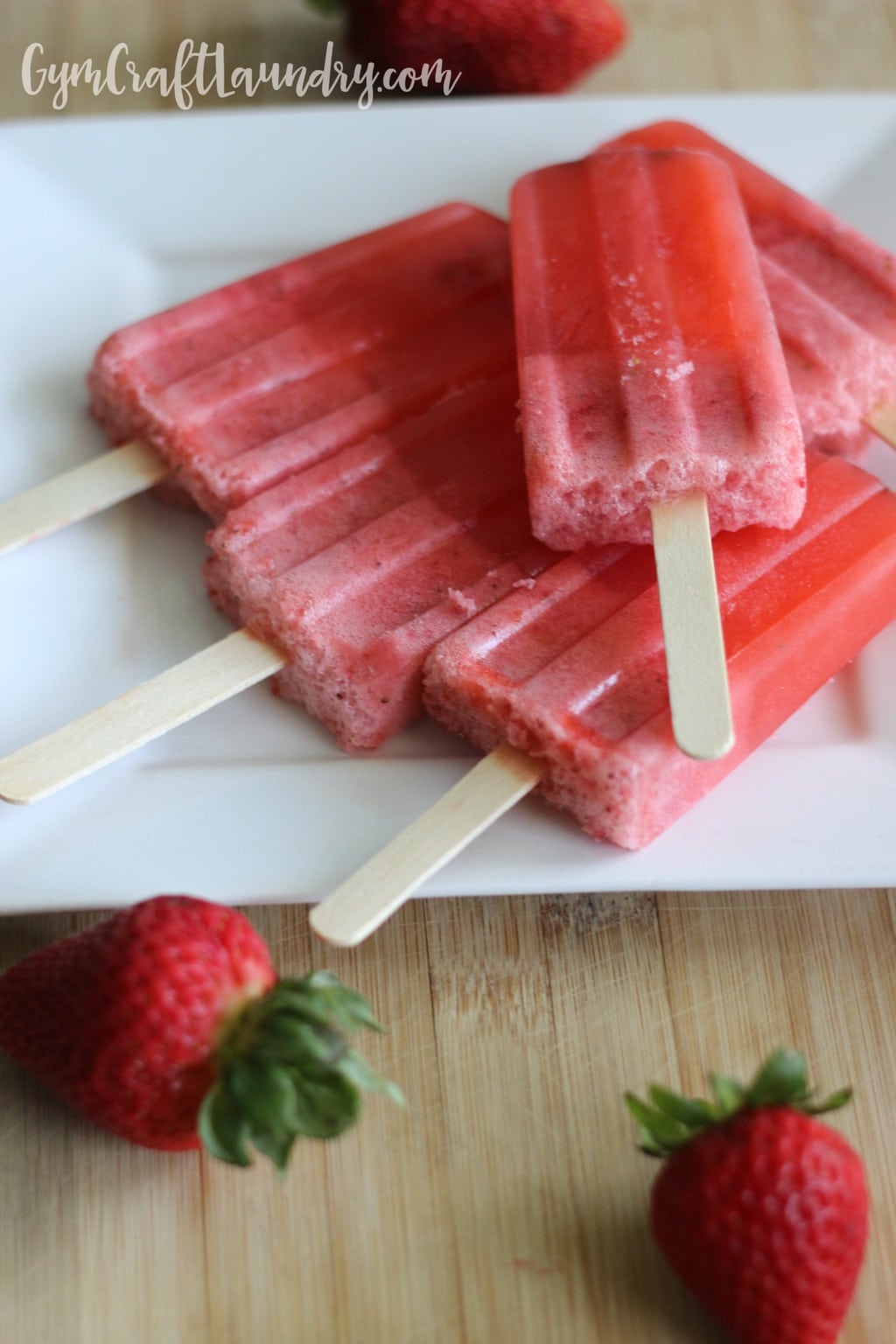 Easy popsicle recipe: Crisp, Cool Strawberry Lemonade
Ingredients:
2 cups Minute Maid® Lemonade
1/2 pint of fresh Strawberries
Directions:
Head to Publix to pick up a 2 liter of Minute Maid® Lemonade and a pint of strawberries. Strawberries happen to be Pea's favorite fruit so I stock up on them while they are in season. Plus, you can use an in store coupon to save $1 off the purchase of two bottles of  Minute Maid® Lemonade. Grab the Ibotta app and get $1.00 on a 12 pack of 12 oz cans.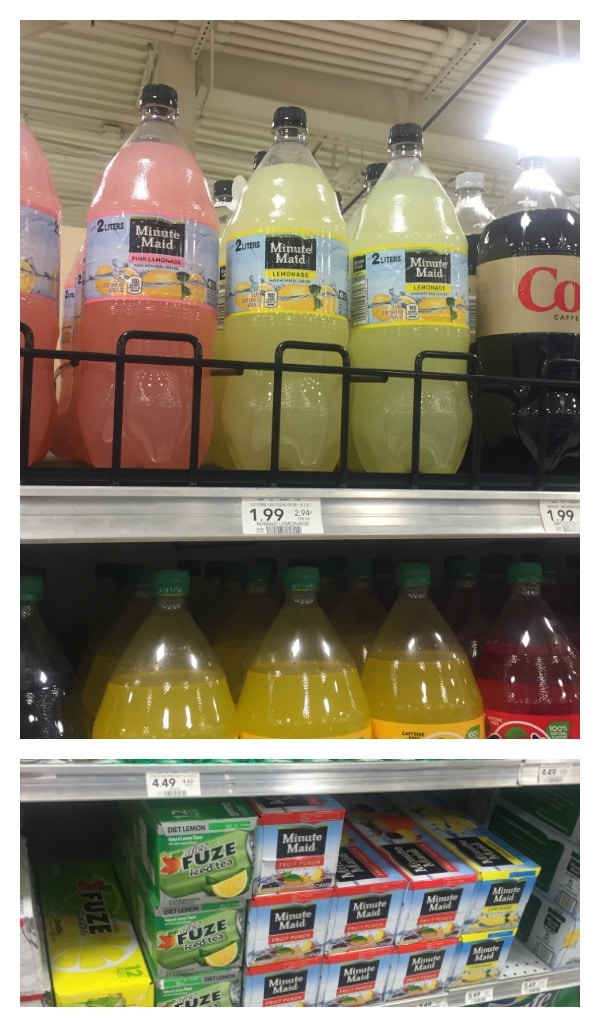 The heat seems to suck the life out of people around here so my popsicle recipes are easy by necessity. Simply pour the Minute Maid® Lemonade into the blender. Remove the stems and leaves from the strawberries.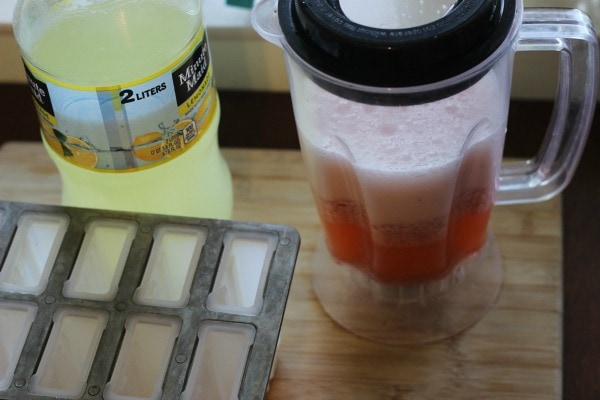 Blend them together. I don't even blend the strawberries all the way. I love to get "chunks" of fruit in my frozen pops so I only pulse the Minute Maid® Lemonade until it's a nice pink color.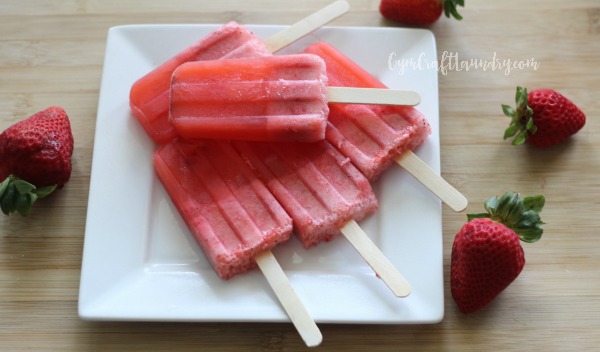 We noticed how perfect the 2 liter bottles of Minute Maid® are for our lemonade dispenser. Lemonade is the perfect summertime cool down beverage. How fun would it be to run a poolside lemonade for friends and family to enjoy?!
We made fun signs using poster board and markers.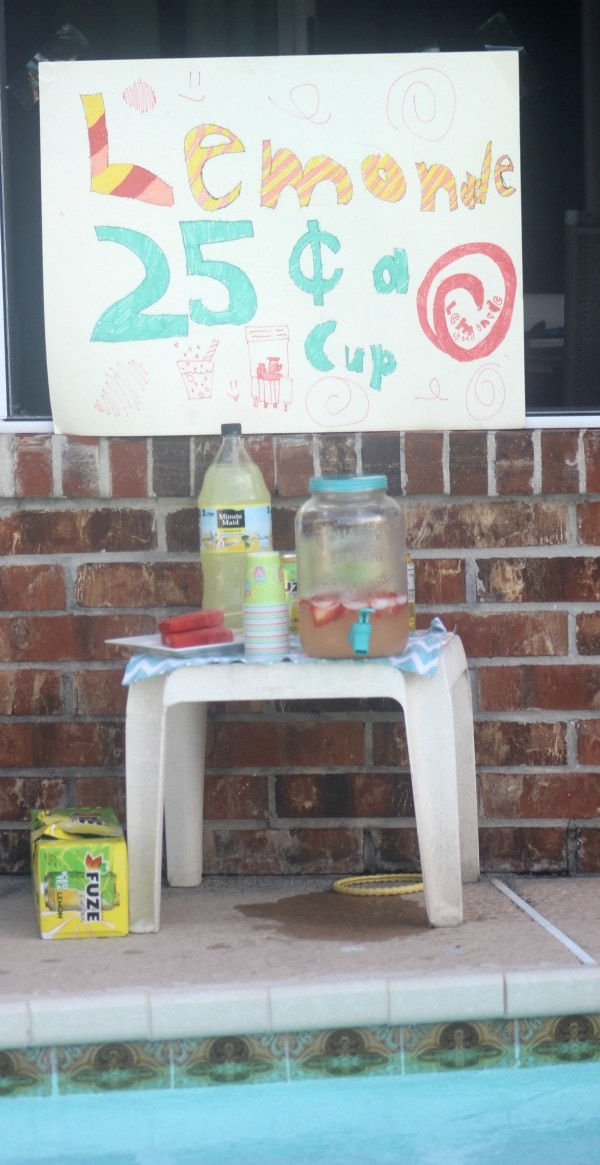 We sliced up the remaining strawberries.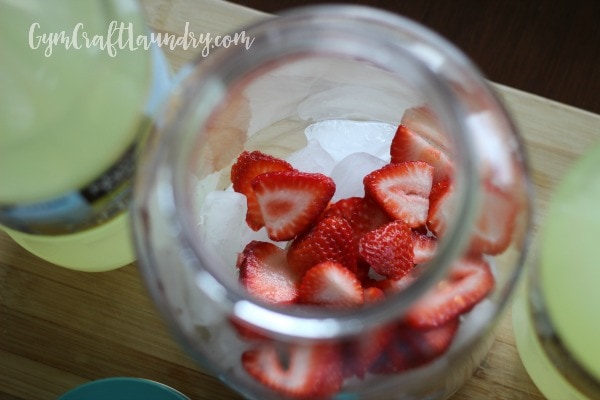 Filled a beverage dispenser with Minute Maid®, the fruit, and ice. Then set up shop next to the pool.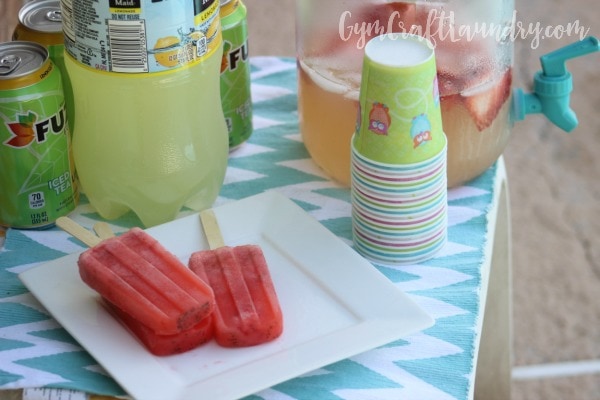 So far, the only sales made at their pool side stand have been to "Mr. and Mrs. Customer" but they aren't complaining! The pool doesn't feel as warm when you are enjoying a refreshing frozen pop!
More popsicle recipes:
Blueberry Vanilla Protein Popsicles
Mandarin Orange Spritzer Popsicles
Creamy Pumpkin Popsicles {No-Dairy}