Have you been thinking about Mother's Day?  The last few Mother's Days my husband has had to work so I didn't get any "time off."  Instead, we celebrate Mother's Day by doing something fun as a family.  I would love some time to be pampered though and was drawn to articles that appealed to me as a mom from last week's Family Fun Friday link party.
Kayse Pratt linked up 10 meaningful Mother's Day Gifts ideas.  I would love any one of these!
How cute and practical are these Mother's Day Popup cards with chores!
Laura Sue Shaw is one of my favorites.  I loved her you can have a balanced life and her post on how to make your home more relaxing.  I need help in both those areas.
I liked this article from Spoons of Grace because it applies to housework, work from home, or work away from home.  Work: The struggle is real.
This piece called Marching to my Own Drummer made me smile because it is something I do too.  I like the bird card too! Cute.
I hope you'll go and check out these wonderful posts and I thank each blogger for linking up with us on Family Fun Friday!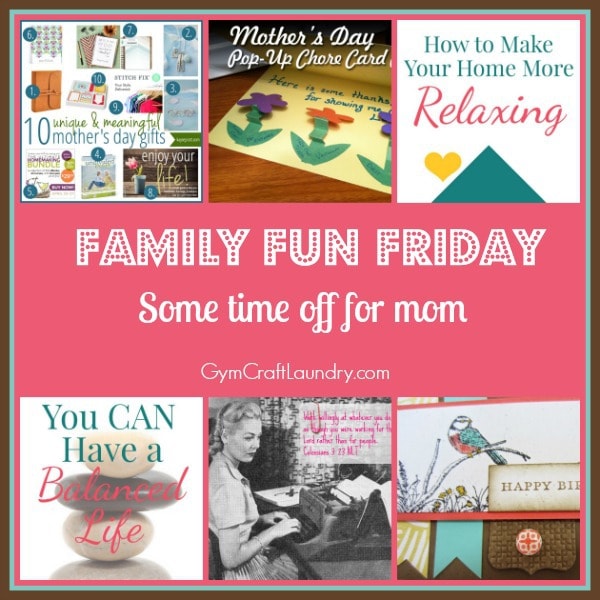 Onto the Link Party!
Family Fun Friday is a weekly link party where bloggers share their family oriented crafts, recipes, thoughts, homeschool tips and activities.  Each week each co-host picks SIX features!  Link up your best posts for the chance of being featured on five blogs.  We have a great community here at Family Fun Friday with over 200 posts linked up each week.  Moms take a minute to surf around and see what is linked.  I'm sure you'll find something fabulous.
Meet our Family Fun Friday hostesses:
Check out these fun features from the cohosts!
This week Selena is featuring colorful crafts for preschoolers.  Be sure to check out these adorable links on Look We're Learning!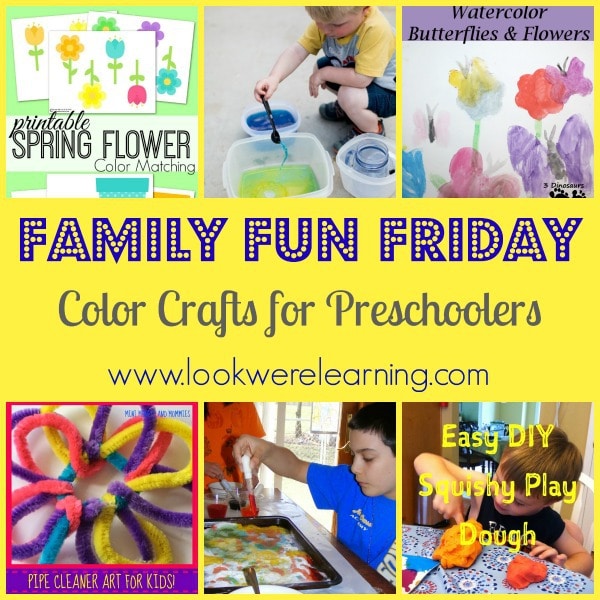 This week Britta found some gorgeous, and thrifty, copycat recipes.  Who wouldn't want to have their favorites at home!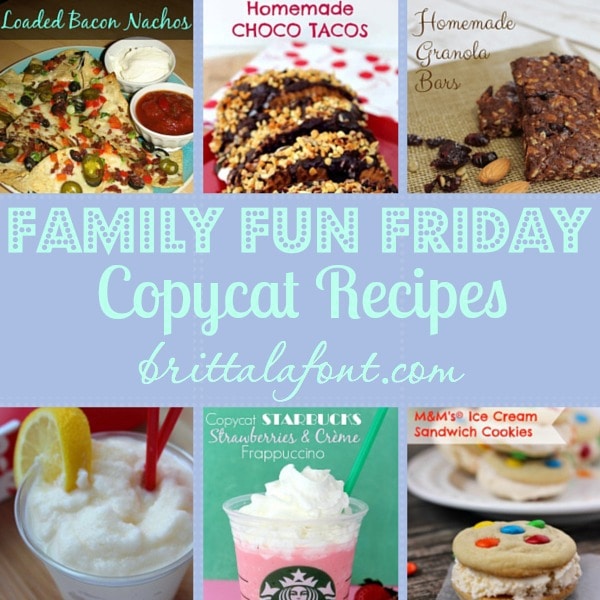 If you enjoy the features on Family Fun Friday please leave me a comment, I would love to hear from you! If you see things that you like here – please PIN them on Pinterest! If you PIN these lists it will help this blogging party grow. To PIN a specific blogger's post please click through and pin directly from their site. If you're a mom keep reading because we have some wonderful fun ideas to inspire you with your little ones and family. My blogging friends are linking up craft ideas, fun in the kitchen, preschool & homeschool ideas, and way