So you know how I always admit that I am the most organizationally challenged person I know?  There is actually a thirty minute block of time when I am organized to the minute–that would be the 30 minutes from the time the kids wake up to the time we are out the door to get to school in the morning. It's a completely different morning routine than what we have grown accustomed to over the summer.  In fact, I just reviewed my morning tips to get myself prepared. Thanks to the bloggity blog I no longer have to rely on my aging brain to remember the stuff I come up with that works.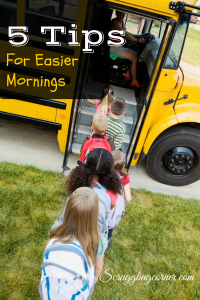 My kids are excited to be starting school and I am excited to be starting my fall house projects. In other words, it is time for me to declutter again. (yay…) This week I am featuring some back to school tips because school starts Monday in our county!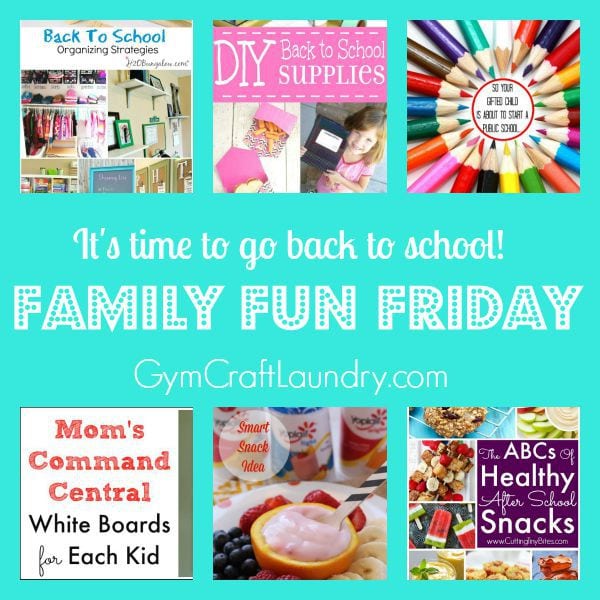 When it comes to getting the kids off to school on time, organization is the key to school year success.  H2O Bungalow shared some awesome Back to School Organizing Strategies.
I love the DIY Back to School Supplies from the Gracious Wife!  They are adorable. Those "specially decorated" supplies can be a especially comforting to a child nervous to be away from home.
So far, I only have one large white board as my command center.  However, now that my daughter will be starting an extracurricular activity and the number of soccer practices a week has gone up with my son's age, I may need to implement this Mom's Command Central  strategy from Barb with A Life in Balance.
I wish I had read this article on Starting School for Gifted Learners from Planet Smarty. My son's boredom with the class's pace resulted in numerous "issues." If I had read this article prior to starting him in school, much of the kindergarten angst we faced would have been prevented.
My kids eat lunch pretty early at school.  There is a lull in the afternoon between when they get home and practices.  I strive to feed my kids healthy snacks to tide them over until dinner.  My son gets cramps if he eats a heavy meal within two hours of soccer so we have dinner afterwards.  These healthy after school snack ideas from Cutting Tiny Bites are definitely going to come in handy.
I Dig Pinterest shared this smart snack idea.  I think it would make a yummy breakfast idea too!
Thanks to all the wonderful bloggers that linked up last week!  Hope you join us again!
http://www.thegraciouswife.com/diy-back-to-school-supplies/
Onto the Family Fun Friday Link Party!
Family Fun Friday is a weekly link party where bloggers share their family oriented crafts,
recipes
, thoughts, homeschool tips and activities. Each week each co-host picks SIX features! Link up your
best
posts for the chance of being featured on five blogs. We have a great community here at Family Fun Friday with over 200 posts linked up each week. Moms take a minute to surf around and see
what is
linked. I'm sure you'll find something fabulous.
Meet our Family Fun Friday hostesses:
Check out these fun features from the cohosts!
This week Selena is featuring back to homeschool! Be sure to check out these fun and tactile activities on Look we're Learning!!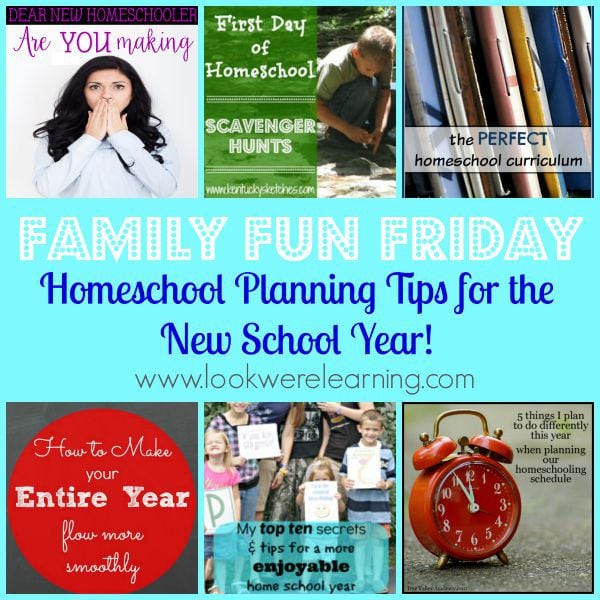 Monica rounded up some delicious meals perfect for those super packed days!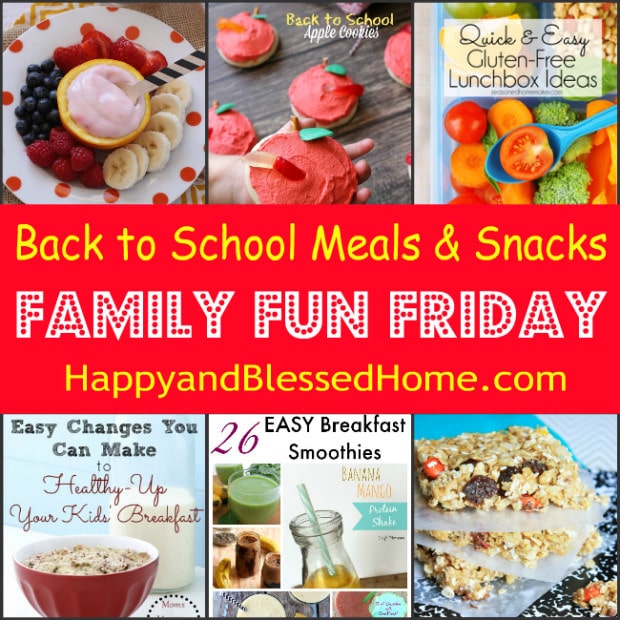 If you enjoy the features on Family Fun Friday please leave me a comment, I would love to hear from you! If you see things that you like here – please PIN them on Pinterest! If you PIN these lists it will help this blogging party grow. To PIN a specific blogger's post please click through and pin directly from their site. If you're a mom keep reading because we have some wonderful fun ideas to inspire you with your little ones and family. My blogging friends are linking up craft ideas, fun in the kitchen, preschool & homeschool ideas, and way more!