Toddlers and preschoolers are difficult patients when it comes to giving medicines.  For years I struggled with giving Pea her twice daily doses of medicines to treat her Juvenile Arthritis. As little as she is (she's fallen off the growth charts several times) she is a fighter. Seriously, she fights with every fiber of her being. This was one of my best parenting hacks EVER.
I figured out how to her burgeoning independence to our mutual advantage. She would get the medicine and I would be spared the stress.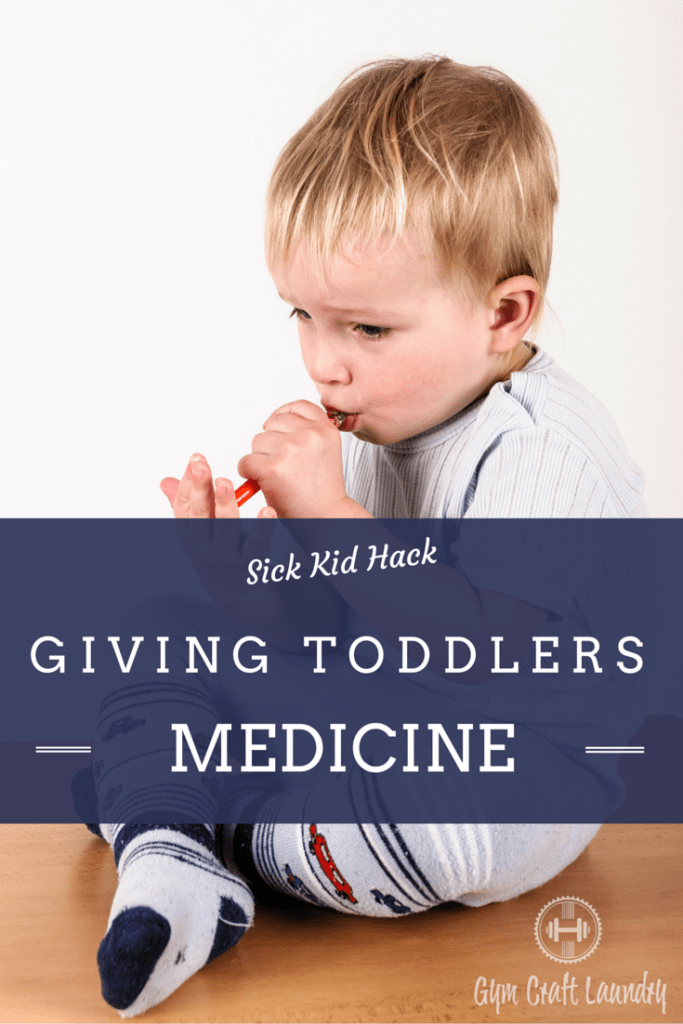 The magic key is the popsicle. This is actually why I started making so many easy popsicle recipes.
I've been using popsicles as a chaser post-medication for months now.  It is a good incentive and Pea puts up far less of a fight than she used to–but it didn't really lessen the frequency of her gag reflex (puking in my face reflex).
Behold the greatest medicine tip for toddlers and preschoolers.
If her tongue is cold and numb before she takes the medication then she will barely taste it. Let's call this the frozen tastebuds effect.  (It really took me too long to figure this one out.)
I start by giving her a popsicle a couple minutes before her meds.
Then I stop her mid-popsicle, give her the dose, and she finishes the ice pop. 
It seems to be working with equal results regardless of the medicine.  It works with creamy antibiotics , capsules emptied into juice, and mostly works with prednisone (but nothing can completely overpower the nastiness that is liquid prednisone).
The bonus is that since it doesn't bother her as much (or maybe it's a sugar high) she now drinks the medicine herself.  I fill the syringe with the correct dosage while she starts with her popsicle. I hand it to her, she depresses it in her mouth herself, and pops the popsicle back in her mouth!
If you know a stubborn toddler or preschooler that hates to take medications, share this tip!  If your child never has to take medicines (I am jealous) and good for you!  If your child just takes them without a battle, then I guess my child really is a little devil diva.
Share this tip with anyone that has to give medicine to toddlers.  I tell everyone.  Random people in line at the pharmacy, random people that read my blog …. 😉
I bet you'll also enjoy these: