This post has been sponsored by Charmin. However, all tips, thoughts, and opinions are my own.
I love the holidays. Families come together. The roads are packed with road tripping families. And memories are being made.
But for moms, it can get a wee bit stressful this time of year.
Especially when you are expecting holiday houseguests.
We all know that I am not the best homemaker in the world. My lack of natural organizational ability tends to hinder my efforts. But–I do have to say that when it comes to keeping my house, this year has been my best yet. My decluttering efforts throughout the year have paid off.
Planning ahead and timing greatly reduces stress!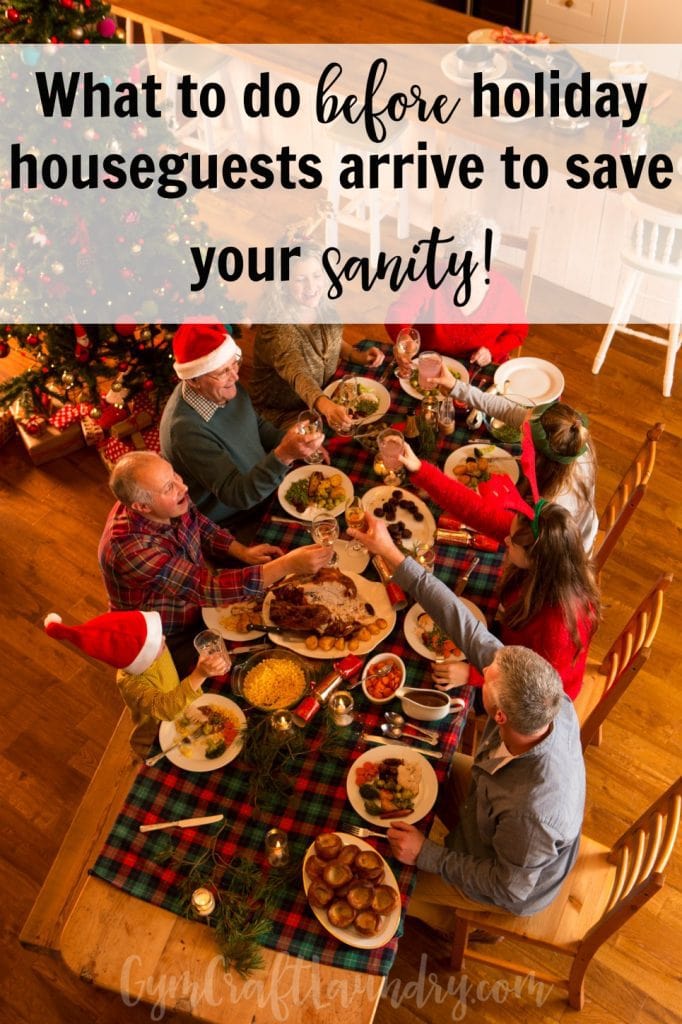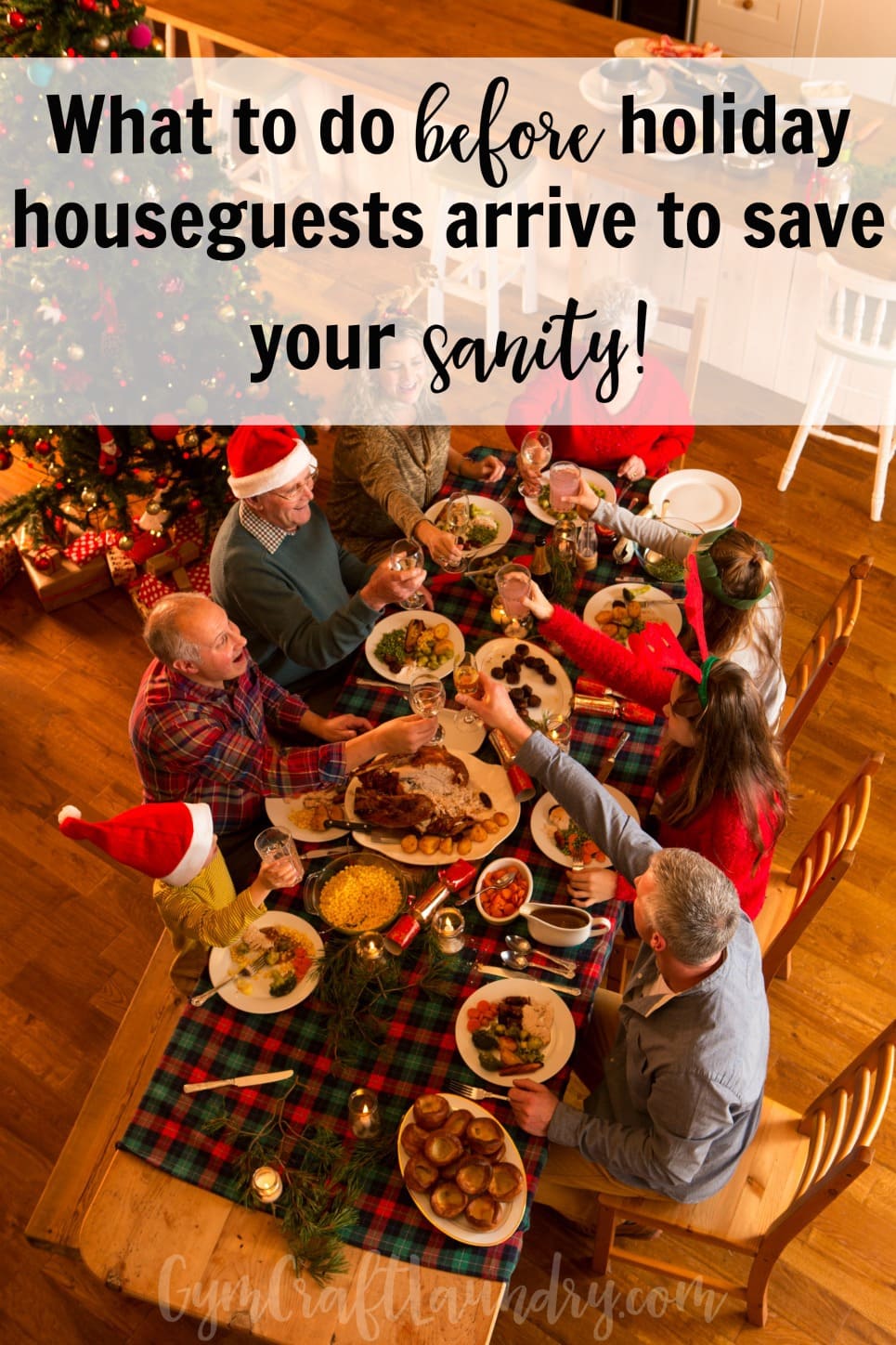 Sanity Saving Tips for Moms Expecting Houseguests
Work out sleeping arrangements and do the wash
You have guests coming in a few days? Make sure all the extra bedding is cleaned at least three days in advance. I've had the experience of scrambling around on the day of my guest's arrival to wash the bedding because I forgot!
Stock up on household essentials
Do you want to make a midnight run to the drug store for toilet paper? Stock your house with Charmin. We are always a Charmin family but during the holidays I make sure to grab the Charmin Ultra Soft Mega Rolls. They last longer and I don't have to keep checking the bathrooms to change the rolls.
Nothing is as bad as being a houseguest and having to yell for toilet paper from the bathroom!
Check your inventory of paper towels, bath soap, shampoo and conditioner, hand soap, and tissue. Sniffles run rampant in the winter so tissue is essential.
Plan your menu ahead of time
Plan out your menu and do your grocery shopping before your guests arrive. I am putting my brand new meal planner to work! (Grab a digital download in teal, navy blue, or bright pink and get to planning!) I put my actual Thanksgiving menu on our whiteboard but the rest of the week is mapped out so no last minute trips to the grocery store this week.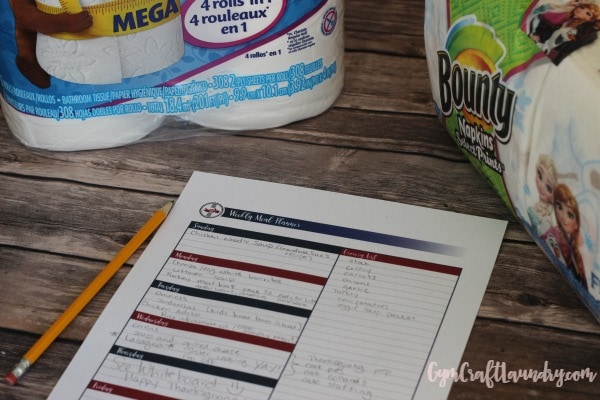 Enlist help to finish chores
Having guests and the holiday festivities totally throws off our schedule. Since the kids are out of school all week, they'll be helping me get the normal chores done before my sister and brother in law arrive. I'm sure the kids and their fun aunt and uncle will destroy the house before my dad and his girlfriend arrive, but at least it will be clean when they get here. I'll just blame the mess of them.
What do you do ahead of time to make having houseguests less stressful for you?