This week has been a big deviation from my daily routine, mostly because one of my children is on spring break.  I park in roughly the same spot every morning at the same time and we walk my son to his classroom door. Then I drop Pea off at school and go home for a couple of hours before the pickups start.
However, due the weather and a juvenile arthritis flare, we were running late one so I chose to get into the drop off line so that Pork Chop could be dropped off in front of school without the three of us  having to trudge through the rain. Later in the day, it sky was still weeping so I picked him up from the pickup line rather than parking. He had to wait with his class a little longer than usual but loved the extra "play" time.
When I chose to park and walk a couple of days later, a few of the other parents that park nearby every day remarked on my absence. This got me to thinking about how predictable the average stay at home mom's routine can be.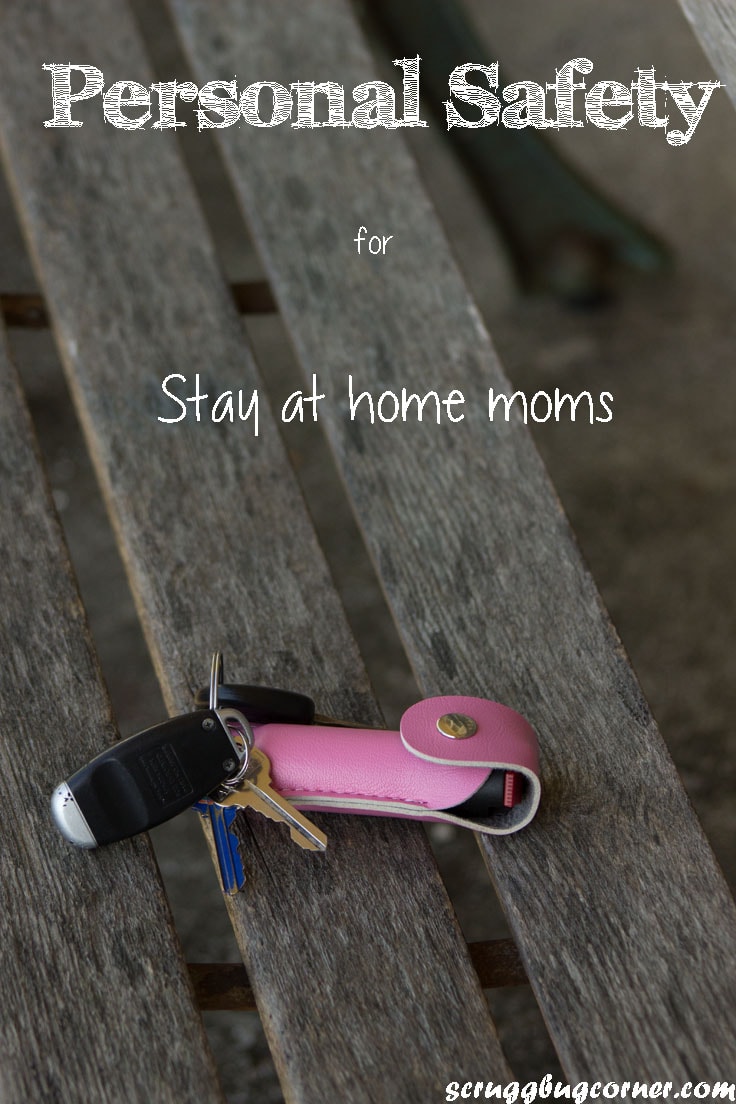 How predictable is your daily routine? Are you an easy target?
Click To Tweet
I used to work for a major home security company. I would speak to customers whose homes were burglarized while they were at work and heard of countless instances of criminals "scoping" out neighborhoods. (Remember Home Alone???). 90% of home burglaries occur during the day when most people are assumed to be at work. (Please note: my goal is not to scare SAHMs but as a past military spouse with a husband who worries about his family's safety while he is deployed, I do advocate personal safety and situational awareness.)
Here are a few tips to help maintain a little less predictability and a little more personal safety.
If there are multiple parking lots (such as is the case with our elementary school) park in a different lot a couple of days a week but don't make it the same two days each week, like every Tuesday and Thursday.
Vary the time you leave the house to some extent. I was leaving at 7:34a.m. on the dot each day! My new aim is to leave anytime within a half hour window.
Run errands on different days. People could have easily figured out that I am in the house alone between certain hours. Now I try to mix up when I come home alone and when I leave.
Lock your car doors and your house doors. I can be very forgetful when it comes to locking my truck but now my daughter (the household rule enforcer) reminds me.
Always look out of the peephole or window before opening the door when someone unexpectedly knocks. Once, when my oldest was a newborn, I was nursing him in the wee hours of the morning when the doorbell rang. While the dogs were barking at the front door, my husband woke up and noticed a stranger pressed up against our back glass sliding door, peering in! Scary! Never answer the door if you don't know who is there.
My weird paranoid personal safety tip: never park next to a van or minivan with dark windows. Someone hiding in the back can easily open the side door and grab you as you are walking to the driver's side door, with nobody being the wiser since your car, and the abductor's car would obstruct the view from passersby. This is especially important for mothers that have to strap children into car seats.  I also don't enter into my car if there is a man sitting in the passenger seat of the car parked next to my driver's side.  If I don't have time to wait for him to leave, I will enter in from the other side.  (I saw this tip on the news one night.)  Yes–it's a little crazy but I just don't feel comfortable parking next to scary vans!
Do you have any personal safety tips to share?