I did not buy a single box of Thin Mints this cookie season. Who says I can't avoid temptation? I love them but I eat way too many.
But there is something so refreshing about minty chocolate. I always need help when it comes to my cravings. My sweet tooth is my undoing when it comes to my health and fitness goals.
Got a soft spot for Andes? No problem. Can't stay away from mint chocolate chip ice cream? Got you covered. This recipe helps tame that sweet tooth for sure.
Mint Chocolate Protein Smoothie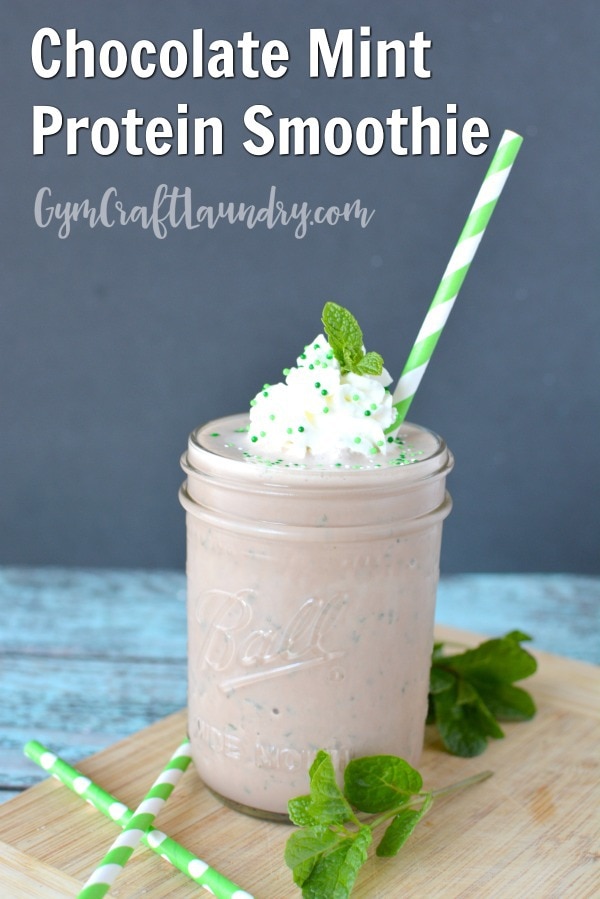 Ingredients

:
Affiliate links are included for your convenience.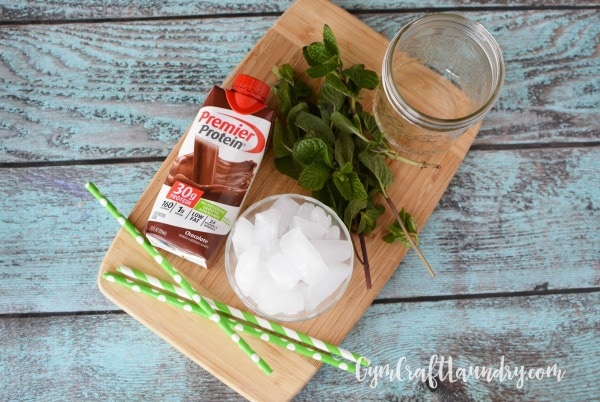 Directions

:
First place ice cubes and mint into a blender. Next you add the premier protein drink.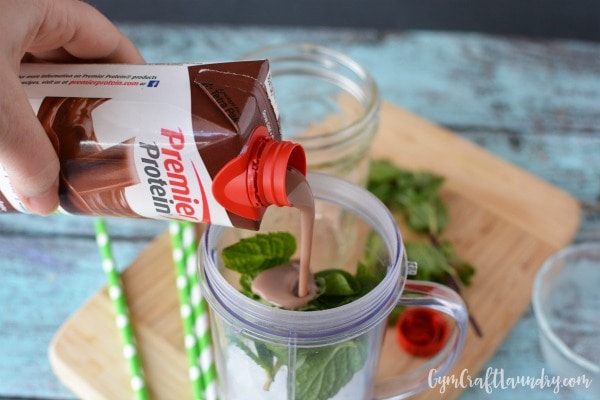 Blend until ice is crushed. Pour into glass and top with whipped cream and sprinkles and drink immediately.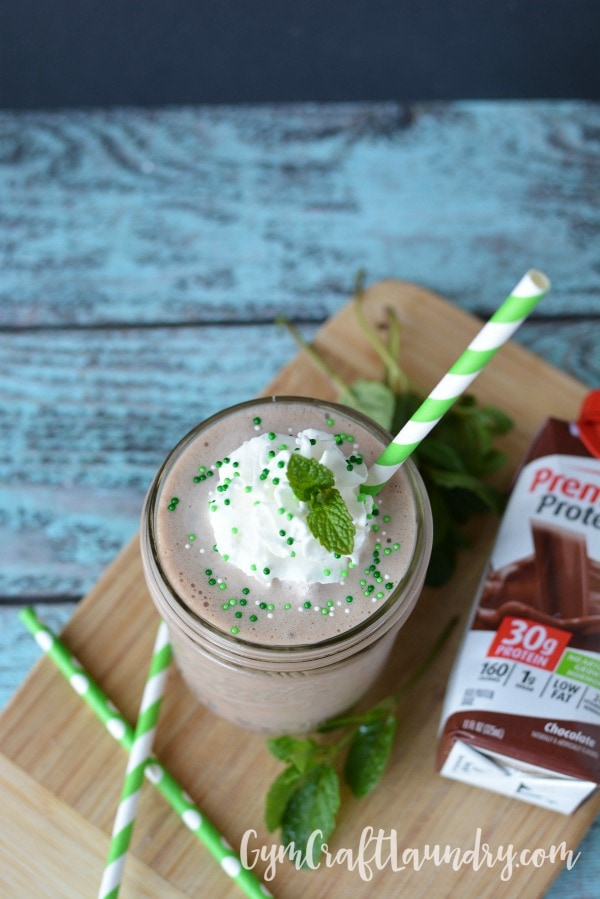 I like spicing up my protein shakes!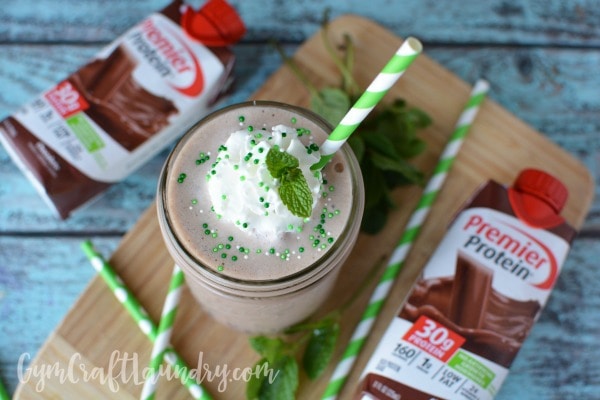 Are you intrigued by the smoothie recipes I've been sharing recently? Do you want to try some premier protein yourself?
This week I am running a giveaway for it. This giveaway is only open to readers in the US. From now until 11:59 pm on Friday March 24, 2017 you can enter for a chance to win a case of Premier Protein Ready to Drink Protein Shakes.
Don't want to wait for the giveaway to end? You can find Premier Protein at Costco, Sams Club, and Walgreens.
More Resources
Low Carb Strawberry Cheesecake Smoothie
Raspberry Chocolate Protein Pudding
Pineapple Coconut Protein Smoothie