If I won the lotto, the first thing I would do is book another Disney Cruise Line vacation. Our cruise on the Disney Dream was the best vacation! Not only did we have a great time but I've been able to share all of the Disney Dream Cruise Tips that I learned when I failed at our first (and, so far, only) Disney Cruise.
We all had such an amazing time whether we were relaxing on Castaway Cay, dining at the Palo, dancing on the deck, or just hanging out in our cabin.
I don't even think the kids remembered to fight.
If you are sailing soon, be sure to check out my Disney Dream Cruise Tips and have an AWESOME vacation!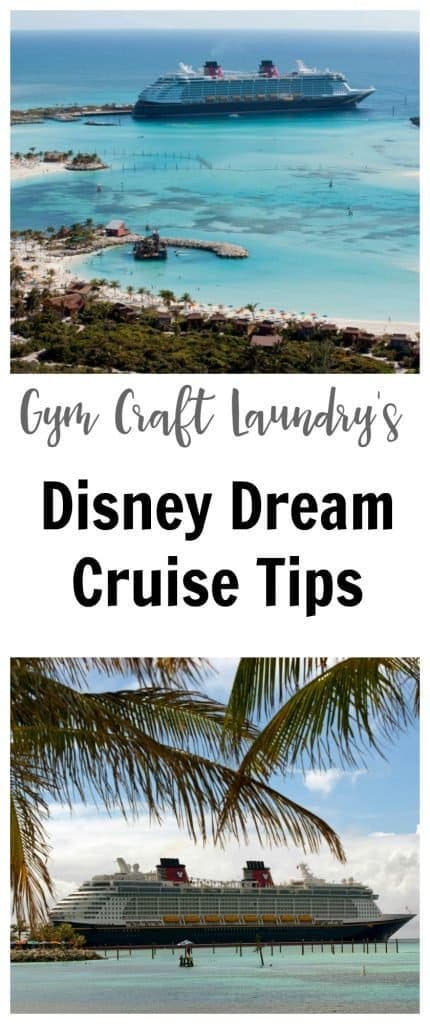 How to pick the perfect cabin for your Disney Cruise Vacation — I share some tips on picking a cabin that suits your family's needs.
Tips for preventing seasickness while cruising on the Disney Dream — Seasickness is no fun! Don't let a little queasiness put a damper on your family fun vacation.
10 Items You Didn't Know You Needed for Your Disney Cruise  — This is not your ordinary cruise. Pack for a magical trip.
My Epic Disney Cruise Fails — Don't make the mistakes I did! Read why I want a second chance at the magic STAT!
Want a printable Ultimate Disney Cruise Packing List? Click here to grab it!
{Affiliate links}