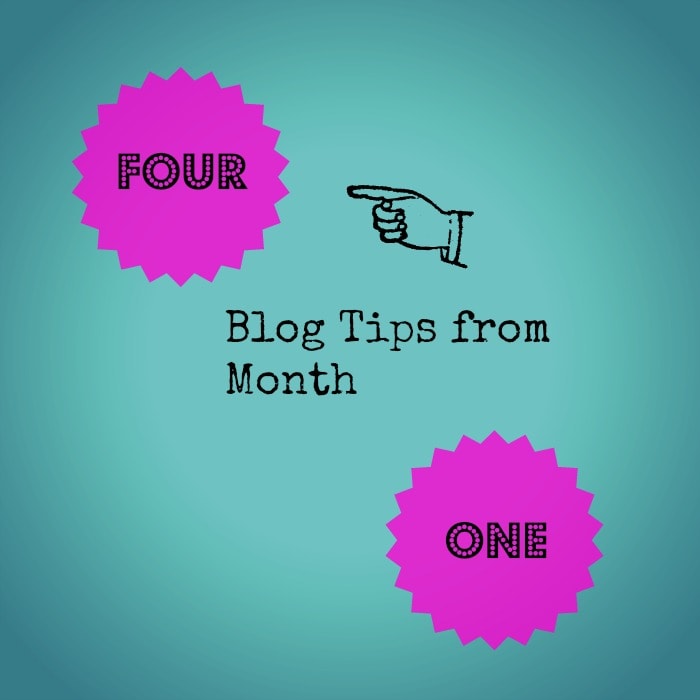 I'm a brand spanking new blogger.  Though I started my blog at the beginning of this year the first few months I posted only once or twice every couple of months.  And those posts were a little crude so my blog officially started October 2013.
That's right.  I've been blogging a little over one month.
The first week I read everything I could about blogging. (I still do)
I transferred my blog to it's own domain and from Blogger to WordPress, which is easy when you only have a handful of posts.  I started reading more blogs and commenting–but the more blogs I read the more discouraged I got.
These bloggers had thousands of followers.  I had 2 Twitter followers.  TWO.  And nobody read my blog.
They posted yummy looking recipes with amazing photos.  I don't.
They had long informative tutorials and vlogs.  I don't.
Then I found The SITS girls.
If you are a new blogger then you should go to meet them now.  (then come back)
I started seeing a phrase popping up in many of the new blogger articles.  I saw the phrase so many times, I finally began to really comprehend it.  So I am going to say it again so maybe someone else will comprehend it.
Don't compare your beginning to someone else's middle.
Remember, I've been blogging for a month and many of the bloggers I admire have been at it for over a year or more.
I'm a full time working-away-from-home quasi-single mom at the moment so I don't have the same amount of time to devote to my blog.  For some (many maybe) bloggers, it is their full time job and they just have more time to work on it.  It doesn't make me any less of a blogger.  It just means that I can't expect to have the same results as someone that  devotes more time.
Be realistic about your own successes.  I had two Twitter followers because I started an account a few years ago and didn't really like it.  It felt far more isolating than Facebook.  I started it back up and started posting and following.  In a little over two weeks, I now have 300 followers.  I put in time working on my Facebook fan page so I now have almost 300 fans.  When I have the time, I will move to cleaning up my Pinterest boards.  (I just transitioned my Pinterest account to a business account.)
Blogging is an heady mix of solitary and social.  The community can help you, and you can help the community.  It's hard being the new girl at school but eventually you won't be new anymore.  (Thanks, US Air Force for helping my parents teach me how to be the new girl in school so many times when I was growing up!)
Keep writing. As you continue to write and think about your blog, your voice and your style will evolve.  That's what makes your blog different.
You.
You will figure out why you blog and what you want from blogging as you write.  You may have just started to earn income or as a way to capture memories.  Most likely, it is both.  Without writing, you won't have any content to draw readers in or any memories captured.
Find others like you.  Once you've found your voice and style then spend your time commenting and reading the blogs like yours.  Chances are those bloggers will follow you back and see what you've got to say, especially if you use CommentLuv.  "Birds of a feather flock together."
Learn how to take blog-worthy  pictures.  I am still struggling on this one.  I can point and shoot like anyone else but there's much more to having a pinnable picture than pointing and shooting!
It's difficult to keep things in perspective, especially when it is something you are passionate about.  Discouragement is always hiding behind the corner ready to jump at you.  Sometimes I have to remind myself that it was the tortoise who won the race.
What are some things you learned after your first month of blogging?

Read Let's collab! for free with Kindle Unlimited or buy it for only $3.99.