You know that mom that peels into the drop off line two minutes before the tardy bell rings? Yeah, that's me.
Hey–at least it isn't two minutes after the bell rings like it used to be.
Every year I start off with the best intentions. Last year I did a great job cutting down the morning madness with this morning routine for about three months.
Throughout the school year, I simply failed to continue with some of the prep work. Schedules get busy. Moms pass kidney stones. Things happen that throw us off track. Life happens.
This year I am sharing the 3 things that I do each school day morning to take some of the insanity out of the morning rush. These 3 things are things I do even when I am at my laziest.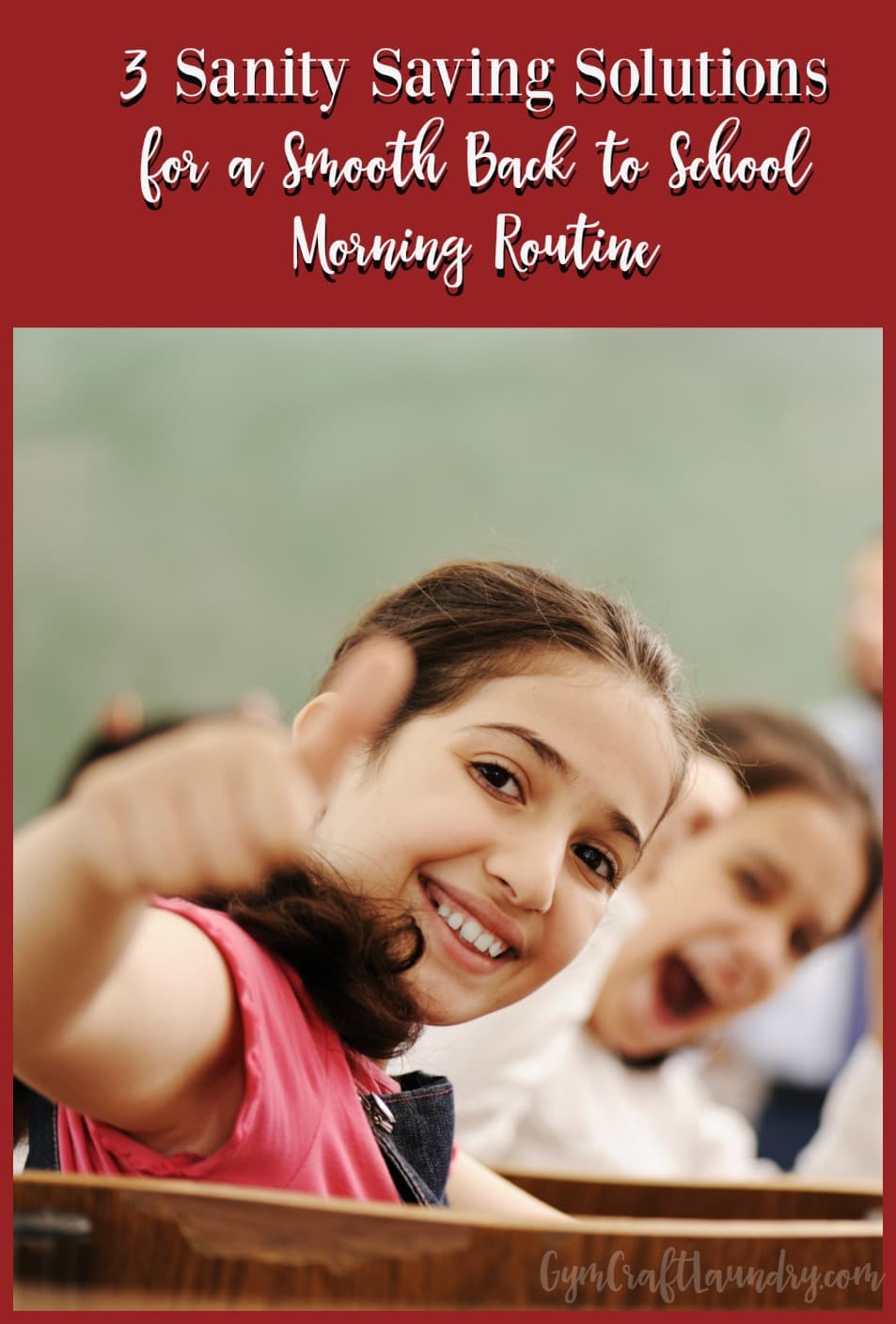 3 Sanity saving School Morning Tips!
I don't do well with making school lunches the night before. I don't know about your house but in mine, the only time that is almost as crazy as the mornings are the evenings! Besides, I hate "cold" sandwiches. I don't like eating sandwiches that have been refrigerated overnight so I don't make my kids eat them.
Tip 1: I prep the snacks/sides for the lunch boxes ahead of time.
Grapes are put into snack size bags. I cut up veggies (normally raw green bell peppers because my daughter loves them) and put them in little containers that I can just grab from the fridge. I put their midday snacks in their backpacks the night before.
Tip 2: Wake up at least 10 minutes before your kids.
I use those ten minutes to make my first cup of coffee. Then I place the cereal, milk, bowls and spoons on the table and go wake them up.
The kids zombie walk to the table, pour their cereal and milk and eat. Setting out the bowls/spoons saves time because the kids have no opportunity to bicker over who gets what bowl, who is in the other's way, etc. It takes me a minute to do what would take them five.
Tip 3: Have the kids pick their outfits for the next day.
I have two kids and two kids' rooms. One room has a bunk bed in it and the other a single bed. They each have stuff in each room. Though my son sleeps in the twin bed every once in a blue moon, both kids prefer to sleep in the bunk bed most nights.
Each night the kids pick outfits for the next day. Though their clothes start off neatly folded (which they do with these folding boards I made for them), they rarely stay neat in the drawers. In fact, they pull what they want out of the dresser, crumple it into a ball, and throw it on the unused bed.
If it weren't for Downy Wrinkle Releaser Plus my kids would be dressed like hobos every single day. I don't even iron my own clothes. There is no way I'm ironing little teeny screen printed tee shirts. 
So I taught them how to use it! (One day they'll do all the laundry and my life will be PERFECT!)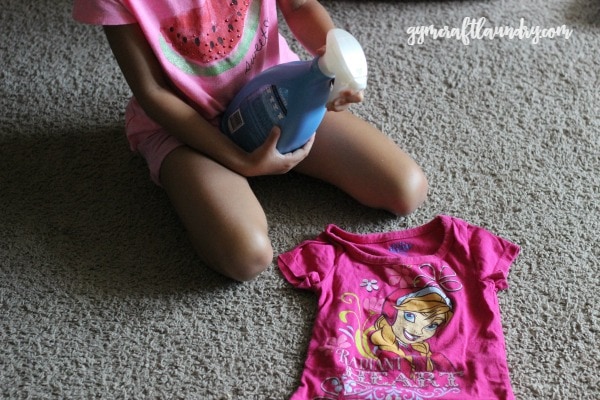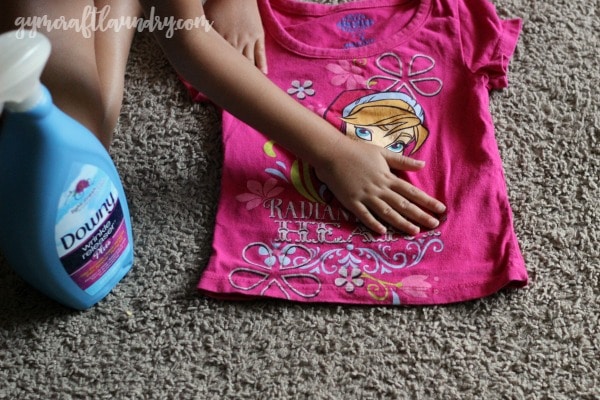 They simply spray, tug, smooth and let dry. It not only smooths out the wrinkles, it makes their clothes smell fabulous! If you want to try it, grab a coupon and head to your favorite retailer.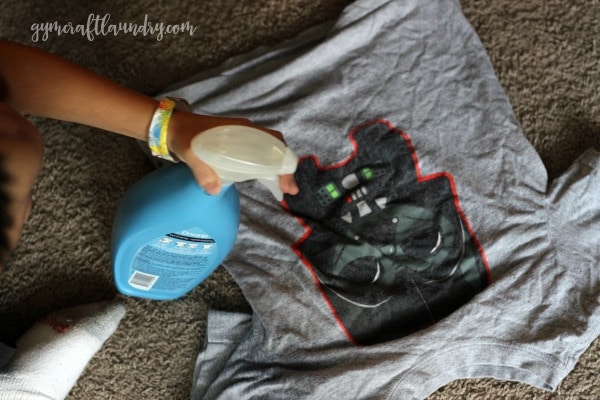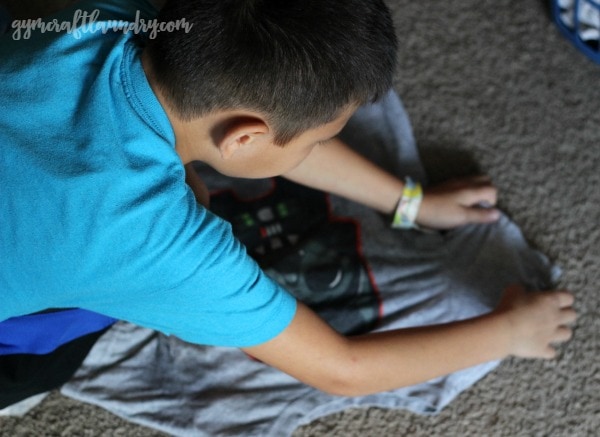 These 3 school routine tips have passed the Lazy Mom test and work for me every day! 
What are the things you do every day that helps you save time and your sanity in the mornings?
This is a sponsored on behalf of Downy Wrinkle Releaser Plus. Though I have been compensated, all thoughts, tips, and opinions are mine alone. 
To find out more about how Downy Wrinkle Releaser Plus can help smooth your mornings (and your life) visit them on Facebook, Twitter, or Pinterest!