It may not stay cold for very long here in the sunshine state but we still love our hot cocoa. Beside's, who says that you have to stick to drinking it? Take a look at these 20 mouthwatering hot cocoa recipes. Something tells me that these delectable goodies will make you think of the old favorite in a different light.
Who knew that you could use it to make hot coca brownies, pancakes, cookies, donuts, and even dip! It's funny what foods I am drawn too when I am trying to go from overindulging through the holiday season back to my normal mantra of "sweets in moderation." They just look so yummy.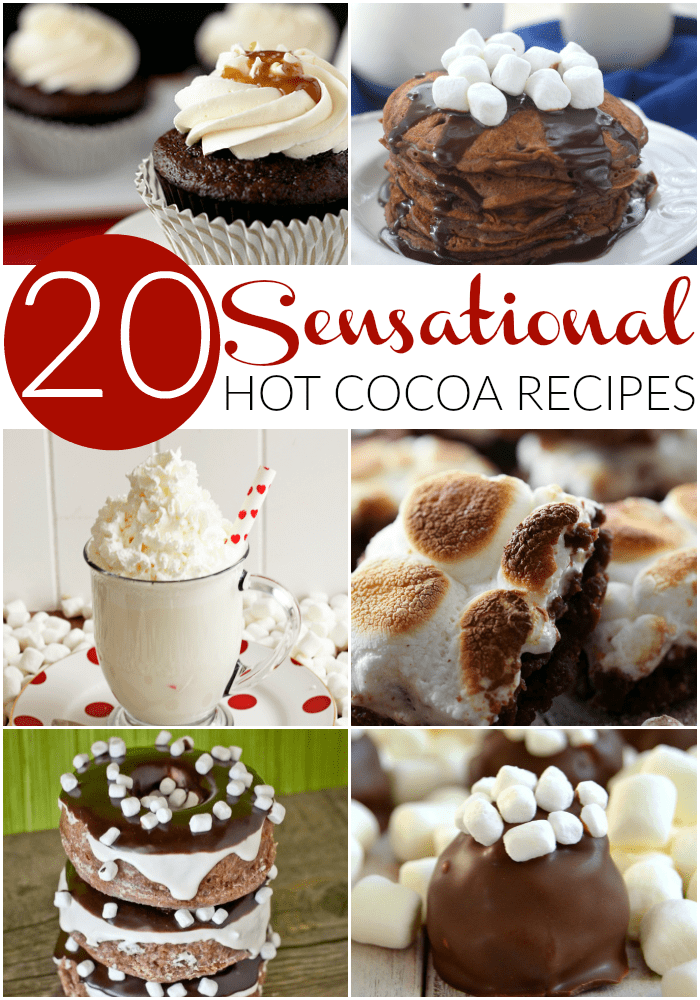 20 Sensational Hot Coca Recipes
I have to admit that I am watching my sugar intake right now. I tend to go a wee bit overboard with the sweets. I have a Krispy Kreme addiction. But…it doesn't hurt to look, right? It's fun going through recipes and putting them on my cheat meal wish list.
The holidays always derail my eating habits. I am finally back on track and giving my body the right type of fuel but moderation is key. I know that completely depriving myself of the food I enjoy is a binge waiting to happen.
For the most part I follow a loose plan called IIFYM (If it fits your macros.) Your "macros" are macronutrients such as carbohydrates, fats, and proteins. I try to make sure that 40% of my daily diet is protein, with 30% complex carbs, and 30% healthy fats. It's much easier than calorie counting for sure!
You might enjoy these posts too!