Every day after school my kids race to the refrigerator and snack on fresh strawberries.  They love them and I let them eat as much as they want because they are chock full of vitamin C and antioxidants. I can barely keep the fridge stocked with the fruit.  In fact, I keep pints in the fridge and a bag or two of frozen strawberries in the freezer.
Each year we drive an hour southwest to pick strawberries and buy a flat or two.  I make a few strawberry pies, slice up strawberries to have in my cottage cheese, and freeze a bunch for smoothies and sorbet.  The rest of them are eaten by frick and frack. We have yet to make our little day trip this year but as soon as a weekend frees up we are hitting the farms. Soccer season just ended but it seems like a bunch of birthday parties are happening!
We planted a few strawberry plants this spring which my little girl dutifully waters everyday.  She was SO excited when she saw a single strawberry growing.  Then one day while she was at school something took a bite of the little berry.  The next day, the entire berry was eaten! At first I assumed a bird or a squirrel got to it but after having to remove the two nightmare tomato horn worms that ate a green bell pepper and all the leaves on two plants, I suspect a horn worm may have gotten to that berry. Ew.
Pea was devastated.
So in memory of our sole little lost strawberry I've rounded up some amazing strawberry recipes.  These tasty treats are sure to sweeten your summer!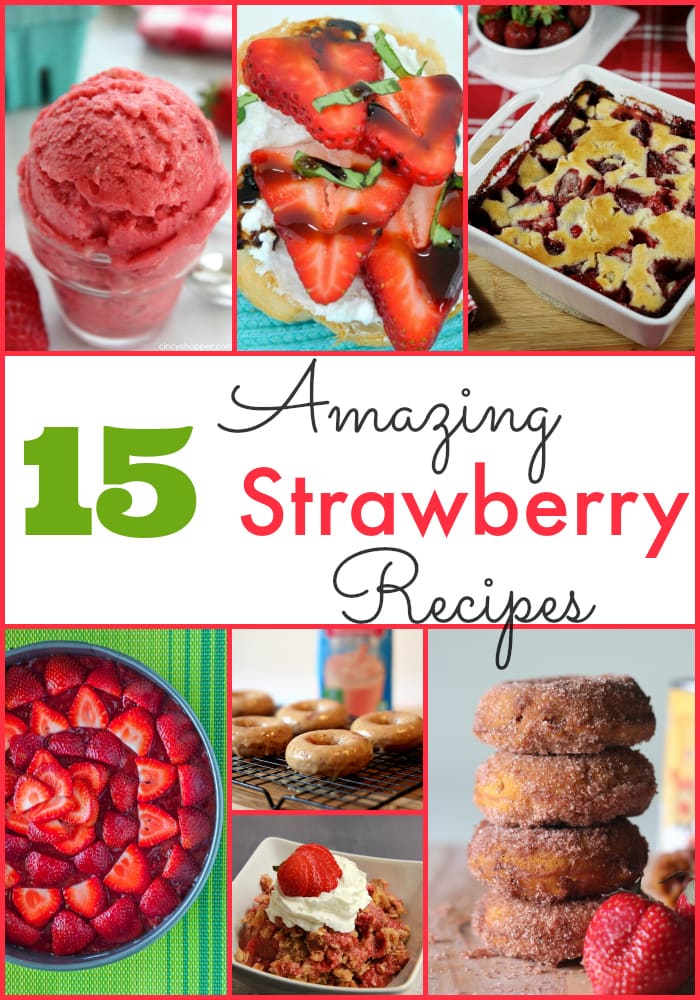 Be sure to pin this round up so you can whip one of these desserts up for that Memorial Day Barbecue coming up!
15 Amazing Strawberry Recipes
Strawberry Sweet Cream Fruit Pizza Pie from Plating Pixels
Pumpkin Strawberry Doughnuts from Better in Bulk
Strawberry Passionfruit Chia Smoothie from This Mama Loves
Strawberry No-Bake Cheesecake from Simply Stacie
Browned Butter Glazed Strawberry Donuts from Better in Bulk
Strawberry Shortcake Scones from NellieBellie
Easy Strawberry Oatmeal Bars from Thrifty Jinxy
Strawberry Pancakes with Cream Cheese Glaze from Thrifty Jinxy
Southern Strawberry-Coconut Punch Bowl Cake from The Kitchen is My Playground
Scrumptious Strawberry Cobbler from The Kitchen is My Playground
Strawberry Scones from Family Food and Travel
Strawberry Rhubarb Crisp from Family Food and Travel
Red, White, & Blue Cheesecake Stuffed Strawberries from Snappy Gourmet
Easy Strawberry Banana Ice Cream from Cincy Shopper
Strawberry Goat Cheese Crostini from Just Us Four
Strawberry Cheese Cake Protein Popsicles from Me!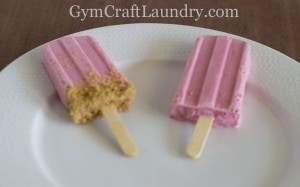 Enjoy!